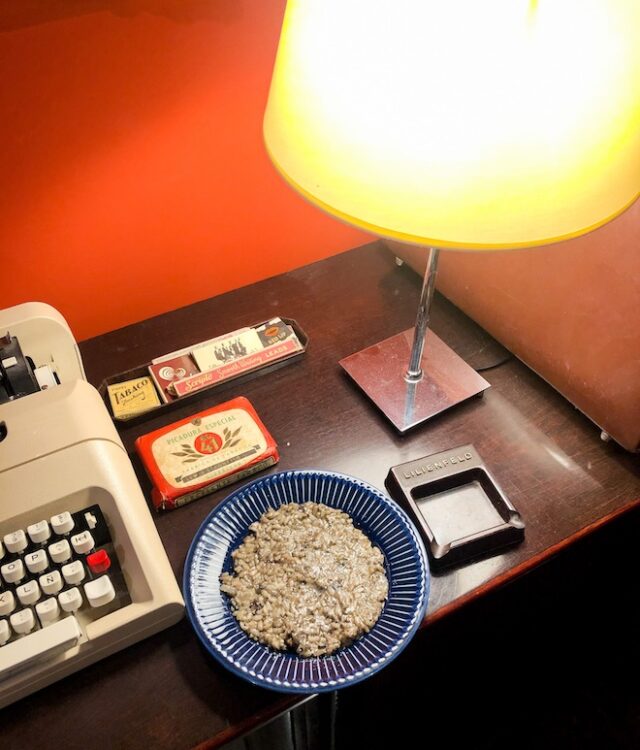 A gastrobar with uninterrupted cuisine from 1:00 pm to midnight with a speakeasy hidden behind the bar with micro-theater, lyrical music, magic and lots of charm.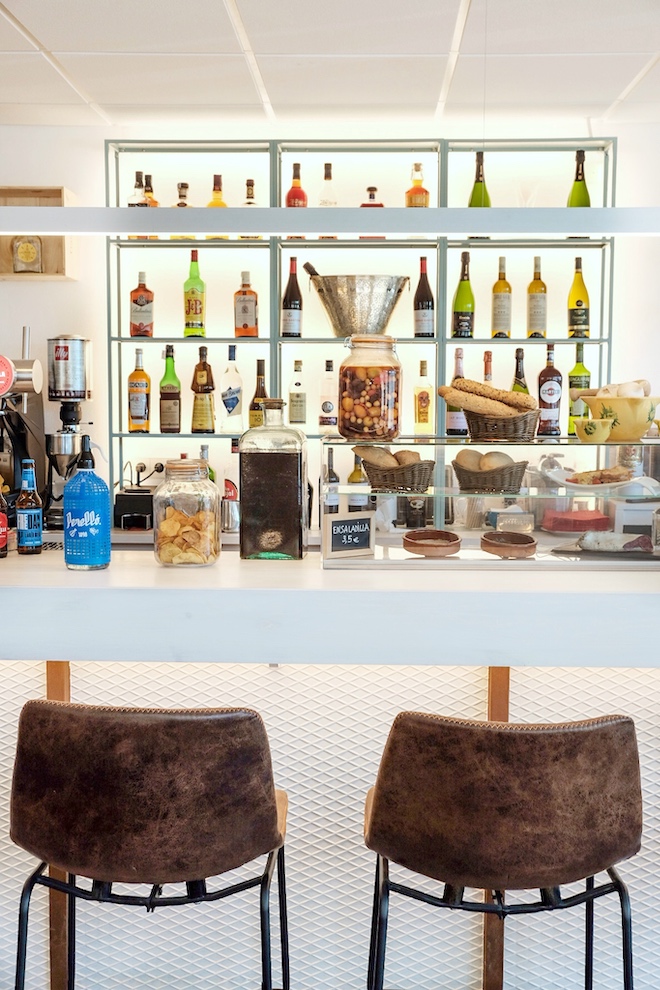 In the neighborhood of La Sagrada Familia we found L'Oficina Gastrobar a tapas bar and cocktail bar with cocktail bar which starts its service in the morning with breakfast and does not close its doors until 1:00 a.m. .
It opens at 8:00 a.m. with breakfast, at noon it brings out its menu of tapas, dishes and sandwiches with classic references executed to perfection and a creative touch that gives it that signature touch and that gourmet flavor that will make you want to try everything. At noon during the week it has a menu of the day and at night, in addition to tapas bar, it is also a cocktail bar.
We could say that L'Oficina Gastrobar already offers a very complete service, but the restaurant's proposal does not end here. Hidden behind the bar we find the door of the office and after crossing it we are taken with a big surprise.
El Despatx, a private club for leisure and gastronomy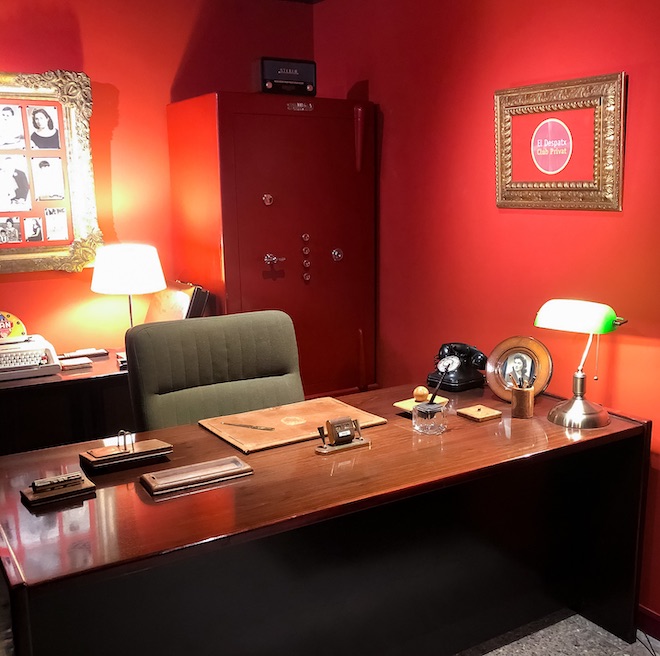 While it is typical to imagine a back office, in reality here we find a large room with decorative elements that make reference to a former office and create a retro aesthetic atmosphere and a very cozy ambiance .
This speakeasy serves a tasting menu of 7 tapas and a drink for 39€. . The menu is the same as that of the gastrobar and the dishes are really delicious. During our visit we tried delicious starters such as the Filipino foie with white chocolate or the salmon montadito with seaweed bread and truffled honey and truffled bikini. But Despatx is much more than a secret place to dine.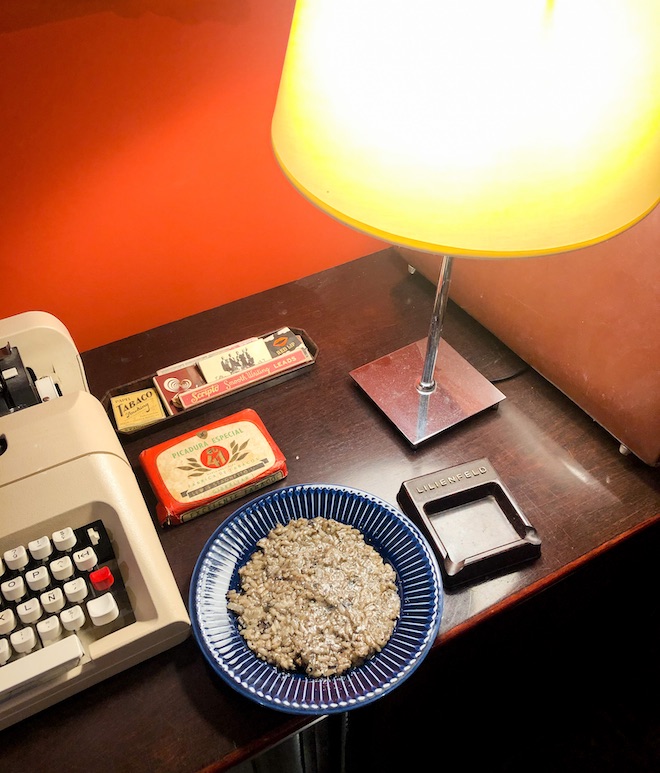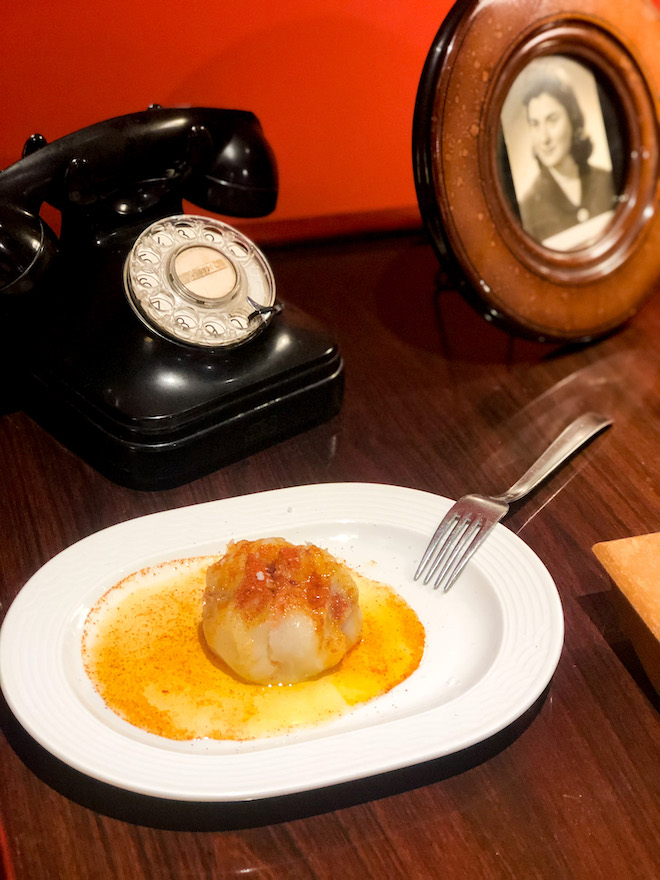 In this place leisure and gastronomy come together with a surprising program of activities Can you imagine having dinner listening to live lyrical music? Here it usually happens, since one of the collaborators are the duo Lírica Guay, who really impress with their performances.
In addition to opera, L'Oficina Speakeasy offers micro-theater, magic (for adults and children), live music, cabaret and many other proposals that make this place a truly special place where a dinner becomes a total enjoyment.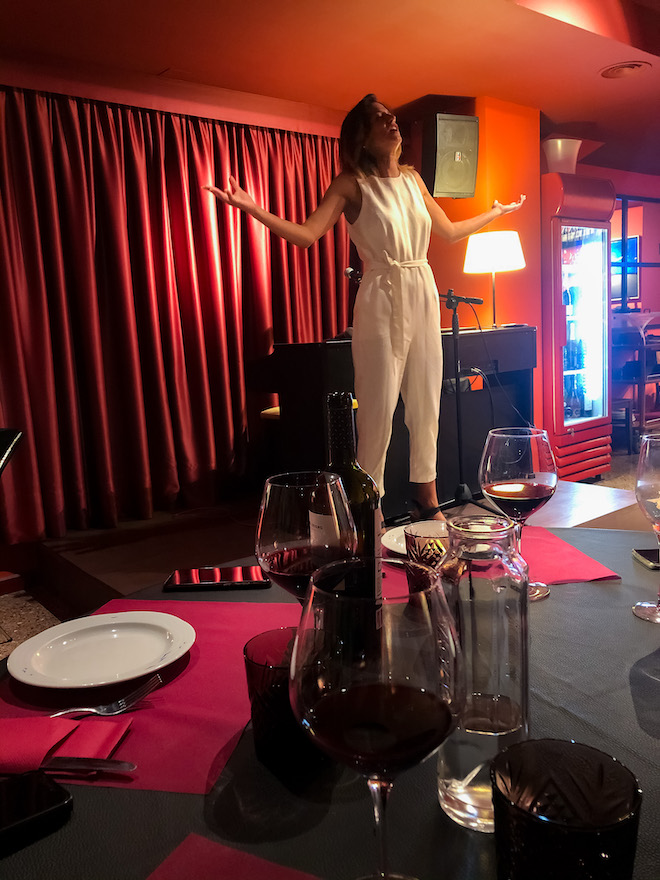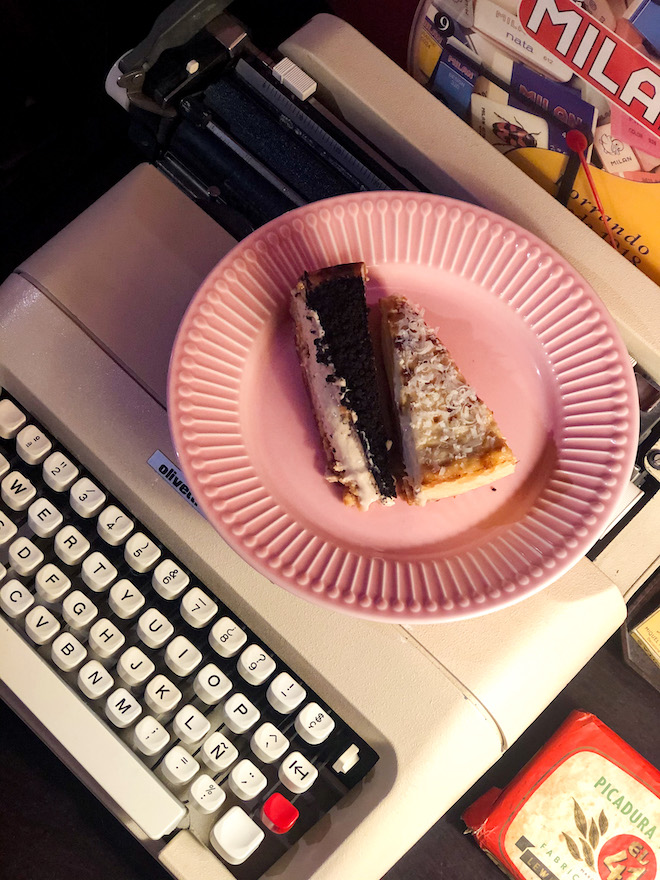 Dinner shows in the secret office of L'Oficina Speakeasy
From Tuesday to Sunday from 8:30 pm onwards there is a programming of all types of shows which changes every month, the complete and updated program can be consulted on the website of L'Oficina and its social networks. And if you just want to stop by after dinner to have a drink and watch the show, it is also possible from 22:30. In any case to access L'Oficina Speakeasy it is necessary to make a reservation in advance. It is also possible to rent the space to organize a very special event.
---
L'Oficina Gastrobar and Speakeasy
Carrer Lepant 416 (08025) Barcelona
Telephone: 934 502 845 / 651 814 201
Open every day from 7:30 to 1AM / Speakeasy from Tuesday to Sunday (according to programming schedules)To check the schedule of L'Oficina Gastrobar's Speakeasy: despatx.loficinagastrobar
---