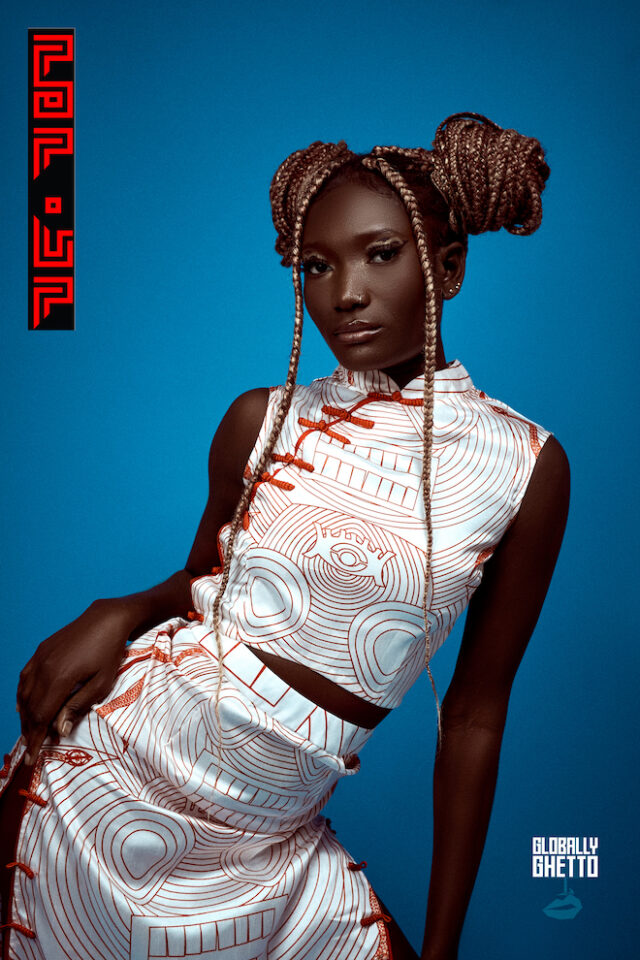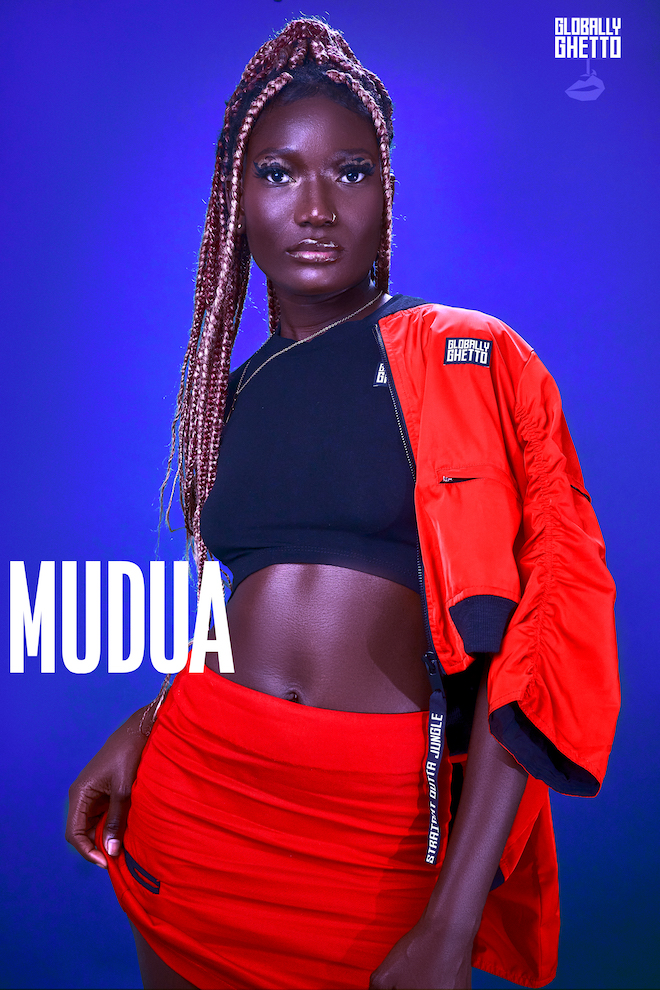 Mudua is the name of Globally Ghetto's collection. Mudua literally translated as "measuring sticks," is a symbol of examination and quality control. It emphasizes the the need to strive for better quality either in the production of goods or in human endeavors . In every step of the design and production of its garments, Globally Ghetto keeps its requirements at a high level of quality. Mudua is its source of life and is how the brand wants to be known.
Miss G, o Akua Gyamfuwaa , lanzó Globally Ghetto – marca de dopewear (o streetwear) sostenible – in 2020. Born in Ghana, but raised by the world, Akua's globality has influenced her fashion. Coming straight out of the jungle, she wanted to wear a mix of African influences and Southeast Asia in a sustainable western-style clothing .
What makes Globally Ghetto sustainable?
First, their dopewear garments are made with a natural fabric , organic and certified called TENCEL™, produced by the Lenzing company in Indonesia. It is made from one of the most sustainable fibers on the market today: the eucalyptus bark fiber .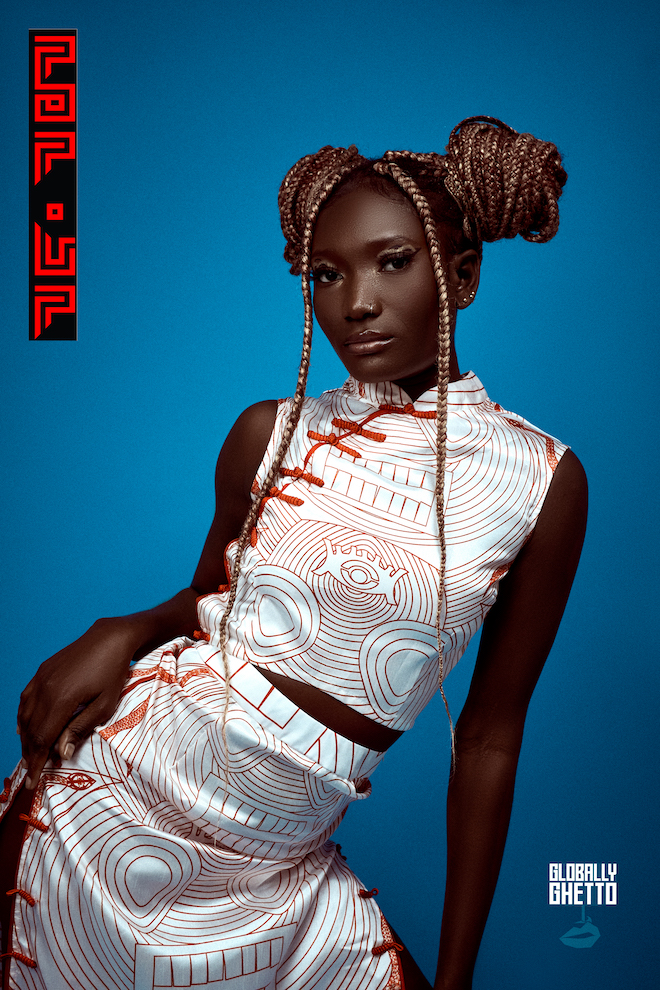 Akua also values the upcycling as one of the most important parts of the life cycle of its garments. Design clothing that can be redesigned in the future If the customer wishes, using a coupon system. That means that when you buy a Globally Ghetto piece, you can turn it into another garment whenever you want. Akua works together with visual artists, print artisans and seamstresses – they can turn your GG pants into a shoulder bag or GG shorts into a tank top! It's an innovative service that encourages the circularity of clothing and where you decide.
Evento pop up Globally Ghetto en Barcelona
Come see Akua's clothing and discover the excellent quality of its sustainable fabrics at the pop up event on July 15, 2022 at the Born art gallery in Barcelona Dario Sigismondo.
The event will celebrate the sustainable dopewear and streetart culture with the participation of visual and musical artists. Guests will enjoy a unique experience: sale with exclusive discounts of the Mudua capsule collection by Globally Ghetto, artwork exhibition, homemade tapas and drinks. You will be able to meet other people who are inspired by sustainability, designers and artists will appear and other surprises will be waiting for you…
The date is July 15 at Carrer del Brosolí 7 Barcelona from 17:30 to 22:00.
The garments will remain in the gallery for 1 month (until August 15).
More info about Globally Ghetto: www.globallyghetto.com
---