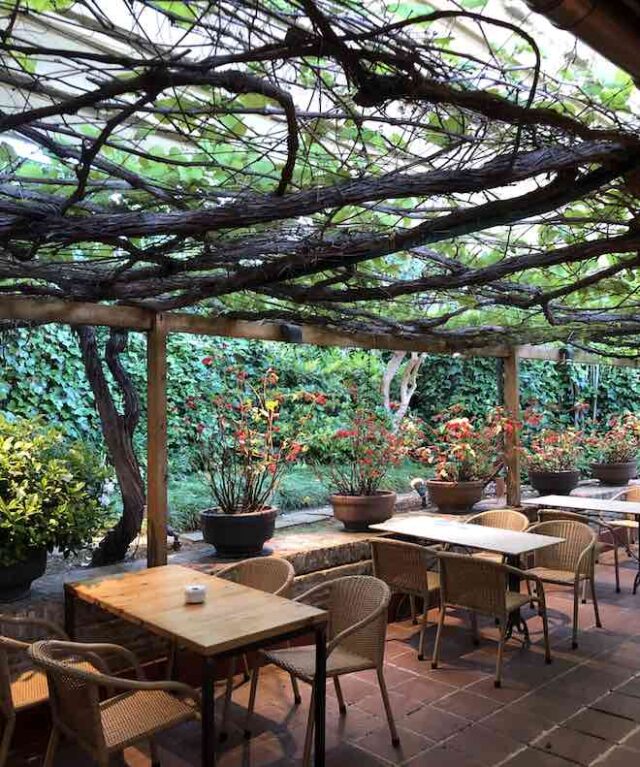 Romantic, refined and delicious, if you are looking for a charming restaurant, write this place down: it is called La Balsa Restaurant and in Barcelona it is an institution.
We are in the upper area of Barcelona, we head towards the restaurant La Balsa. In these streets it is normal to find beautiful walls lined with fragrant jasmine and colorful bougainvillea. What surprises us is that the entrance to the restaurant is completely camouflaged by the vegetation. Finding La Balsa restaurant is like discovering a secret garden. and that gives it a unique charm as soon as you arrive.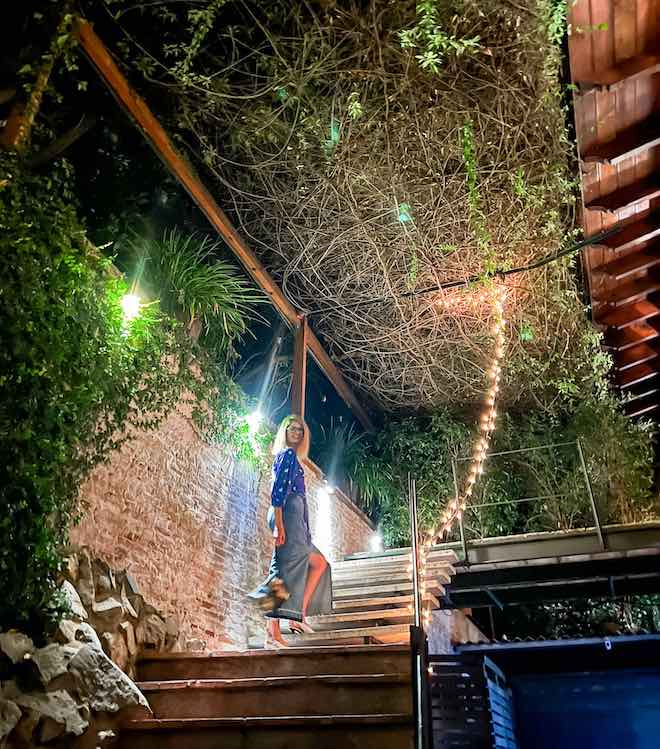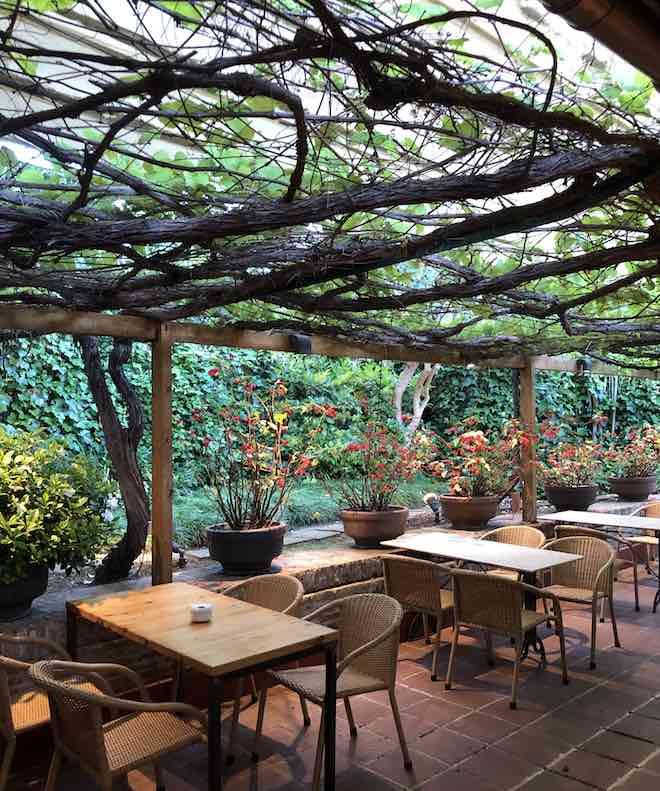 To enter you have to go up some stairs of which more than a restaurant it looks like a little house in the forest (urban). Two terraces, one for summer and one for winter, and a large dining room. All surrounded by green . Here you don't hear car noises and the air smells of plants, it doesn't feel like we are in Barcelona. Actually we are in the neighborhood of Sarrià- Sant Gervasi The restaurant is so high up that Tibidabo is already close by and this hidden restaurant is an open secret that is part of these mythical places in Barcelona that you have to know.
A restaurant with a lot of history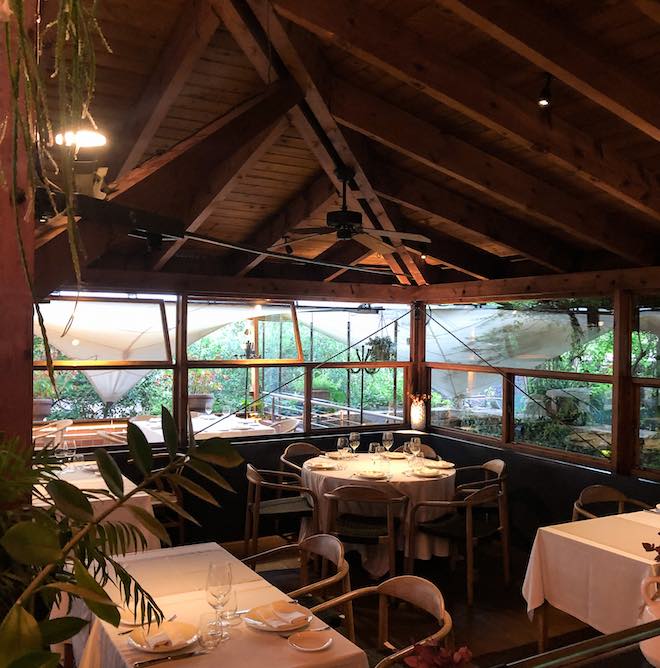 La Balsa Restaurant is a place with a lot of history and its name is a direct reference to its origins. It opens its doors to the public in 1979 year in which he also received the FAD Architecture Award for its terraces and large windows. But its history goes back much further.
In the 19th century was a pond and in the restoration project by architects Óscar Tusquets and Lluís Clotet, the stone walls of the original irrigation pond have been preserved, on which the wooden restaurant structure has been erected.
The food: contemporary Catalan cuisine
With a menu of fresh products that changes every season, the restaurant La Balsa proposes mediterranean essence dishes with a excellent version of classics . The rice with broth or seafood, cannelloni, fish from the fish market or steak tartar are some examples of the references of its menu. In addition, it also has seasonal suggestions outside the menu.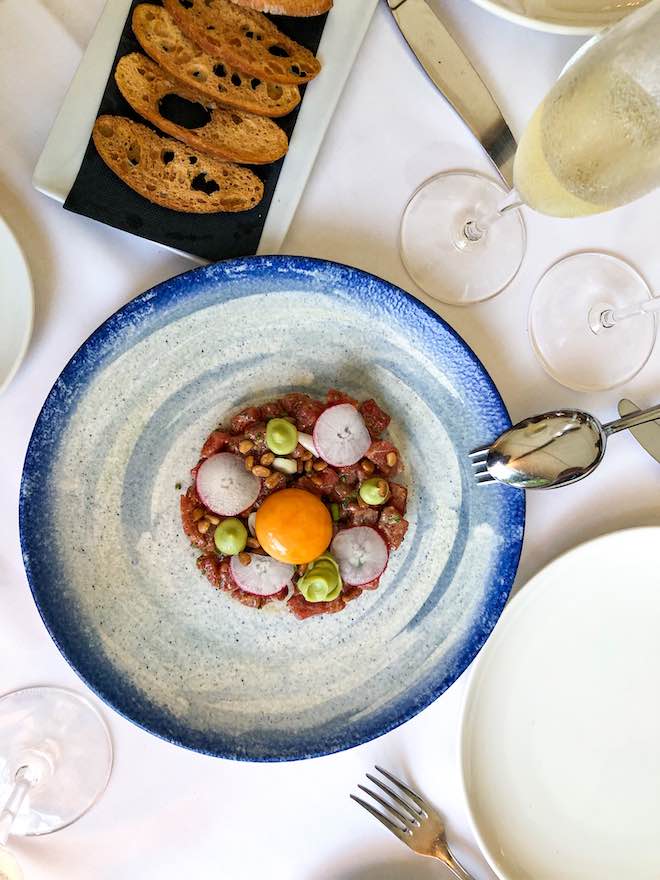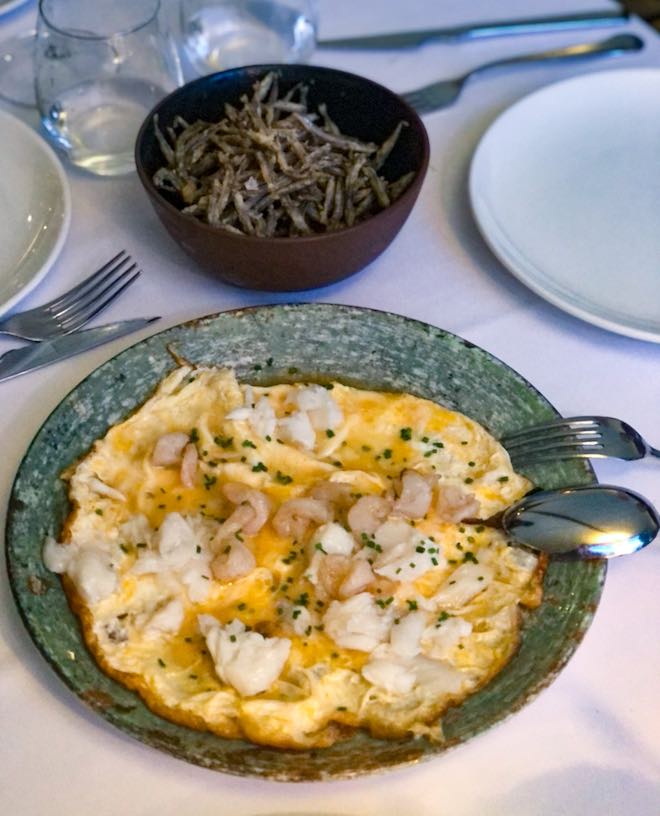 During our visit we tried a delicious octopus a la gallega, also delicious red tuna tartar and sea bass ceviche. I also tried for the first time the sonsos, these mini fried fishes very popular in summer that one pulls the other and you can't seem to stop eating.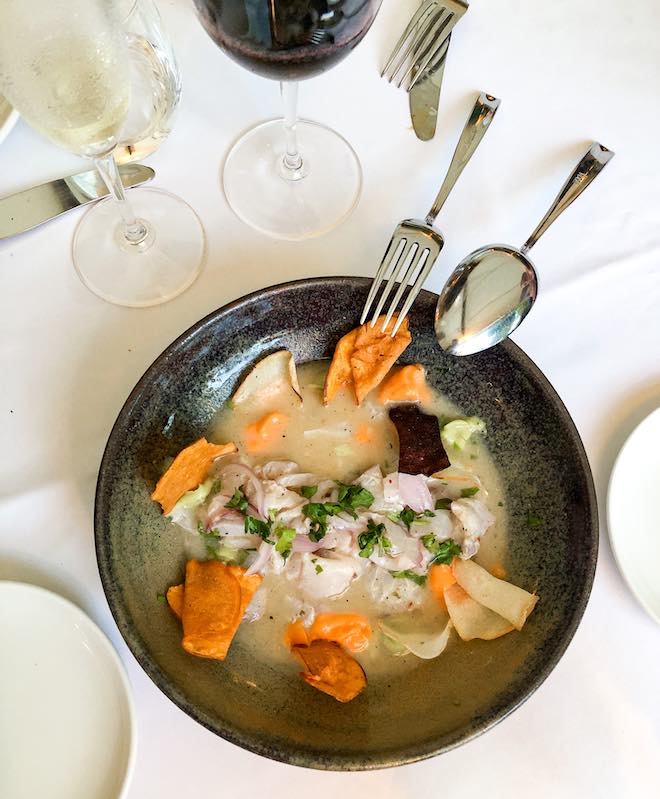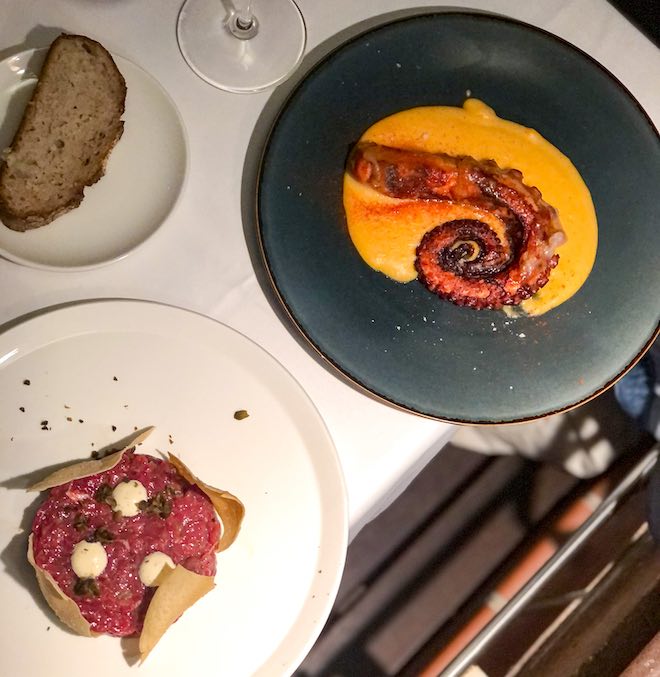 In addition to the menu, La Balsa restaurant also offers a lunch menu. A complete menu with drink included for 34€. Likewise, the restaurant has menu options for groups. In addition to that, it also offers the possibility of renting part of the premises for private events.
A charming restaurant
Due to its privileged location, the restaurant La Balsa boasts of a unique charm . At night, dining surrounded by so many plants is very romantic. The lighting is subtle and cozy, the service impeccable and the food does not fail: top quality ingredients for dishes that are always a success. By day, elegant and reserved, it is perfect for more formal meals.
---
La Balsa Restaurant
Carrer de la Infanta Isabel 4, 08022 Barcelona
+34 93 211 50 48 | [email protected]
labalsarestaurant.com
---