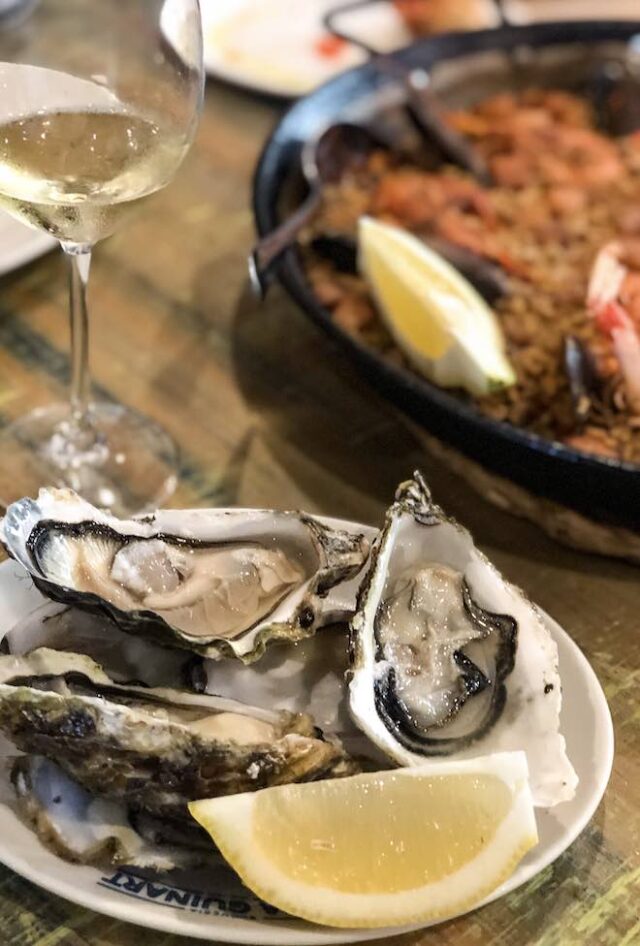 A restaurant of fresh market products in the heart of Barcelona. Casa Guinart is located between the Rambla and one of the side porches of the Boqueria and is an excellent choice for tapas, fish and seafood.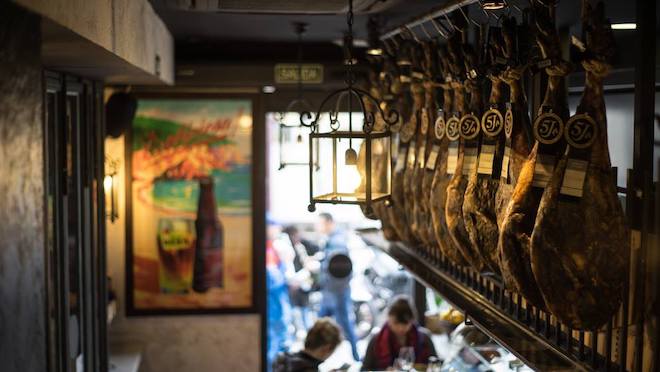 We have the habit of associating Las Ramblas with mediocre food places oriented mainly to tourists passing through. It is true that walking along Las Ramblas we find many bars and restaurants that I would not recommend stopping even to order a coffee. But we also find real gems that, in addition to making tourists happy, manage to make the locals' mouths water.
Recently we talked about Canaletes Cerveceria, a restaurant that in the middle of the Rambla bets on the traditional typical charcoal-grilled cuisine of the Catalan farmhouses . Today we propose another gastronomic stop, this time in the very same market of La Boqueria. We are talking about the Casa Guinart Food House .
Casa Guinart is a r tapas, rations and rice dishes restaurant made with top quality products. Having one of the most famous markets in the world next door makes all the difference. On the menu we find the classics of the Mediterranean cuisine, seasonal fish and seafood, rice dishes, tapas and portions cooked on the spot and a delicious lobster roll that has become a must in the restaurant.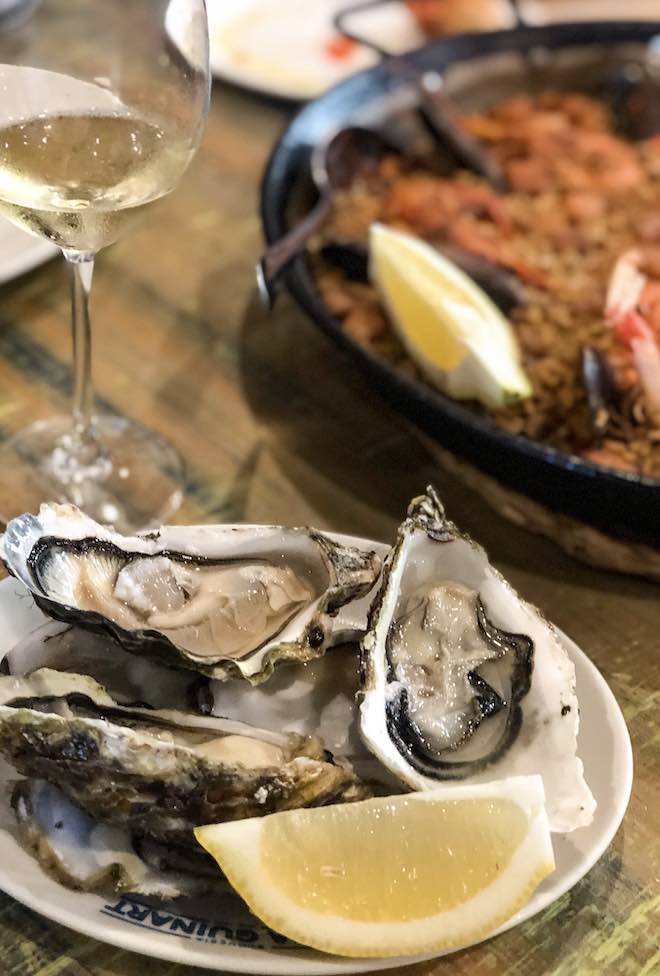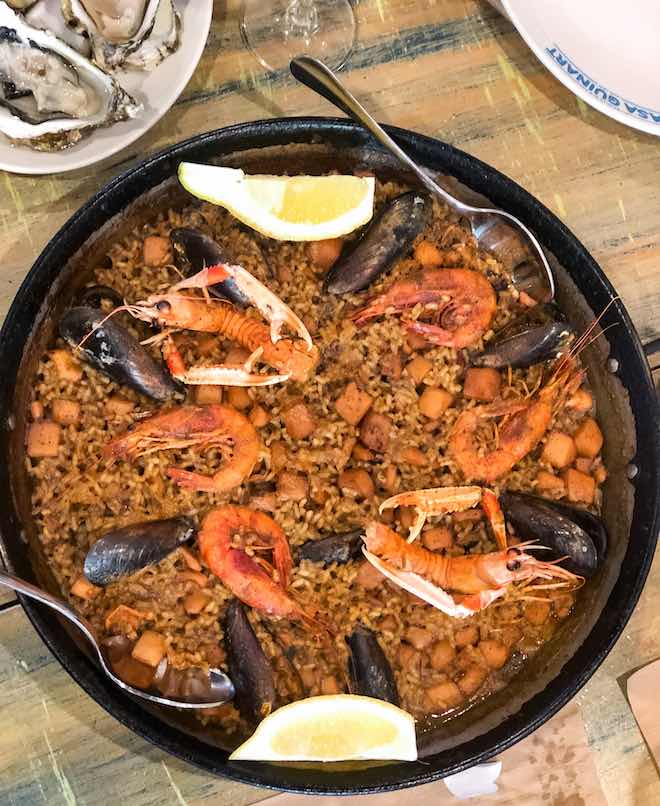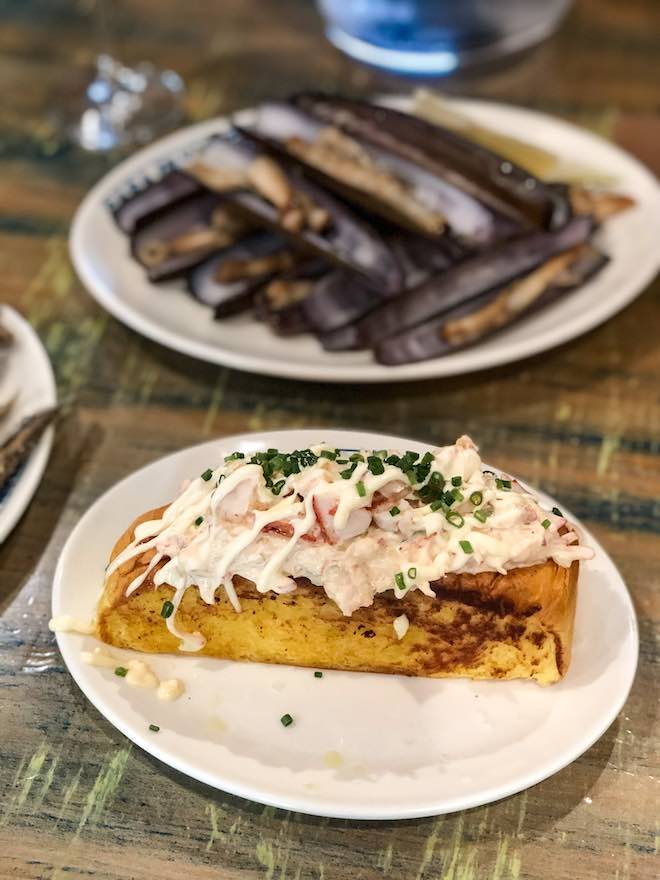 The local distributed on two floors is right between La Rambla and La Boquería. It has been for more than 100 years the Guinart family business and now since 2012 has a new management that has preserved its most authentic essence.
An award winning Casa de Comidas for its decoration
Its decoration, designed by Pedro Scattarella, has won international design awards and has become an inspiration for many gastronomic establishments.
The particularity of the premises is that it has access from Las Ramblas and also from La Boquería. . So eating at Casa Guinart is like eating at the market enjoying the views of one of the most emblematic streets of Barcelona.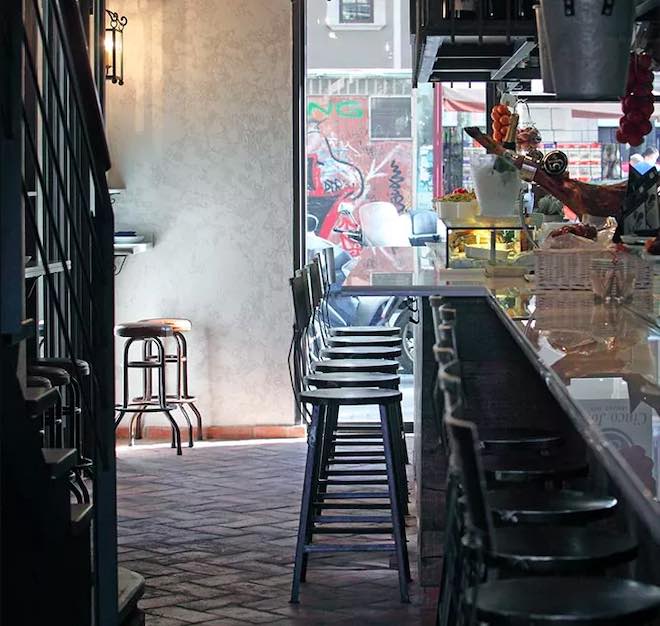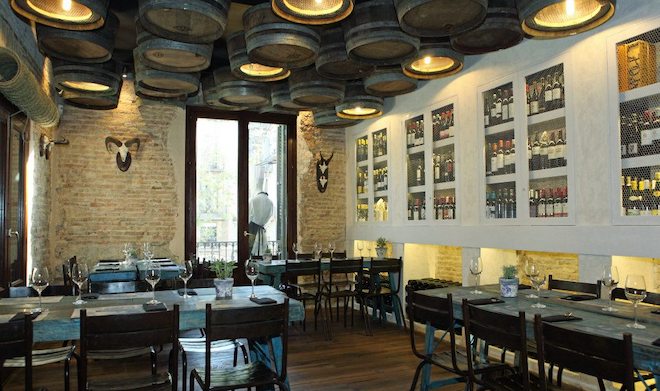 Great protagonist of the first floor room, the high bar with its spectacular counter. Behind it, the kitchen where all the dishes are prepared on the spot. Upstairs, a room inspired by the old wine cellars intimate and cozy. Very few tables and a large window overlooking La Rambla. Here the ceiling decoration deserves a special mention. Andalusian oak barrels have been used, which have gone from being disused to become lamps and original decorative elements.
Highly recommended if you are looking for a place in the center for a quality tapas or if you have visitors and want to take them to eat the best version of the most representative of the local cuisine.
---
Guinart House
Hours: Lu-Sa from 10 a.m. to 10 p.m. Sun from 10am to 6pm – cocina non stop
Prices: 30/40€ per person
Address: La Rambla, 95, Barcelona
To see the menu: restaurant menu
---