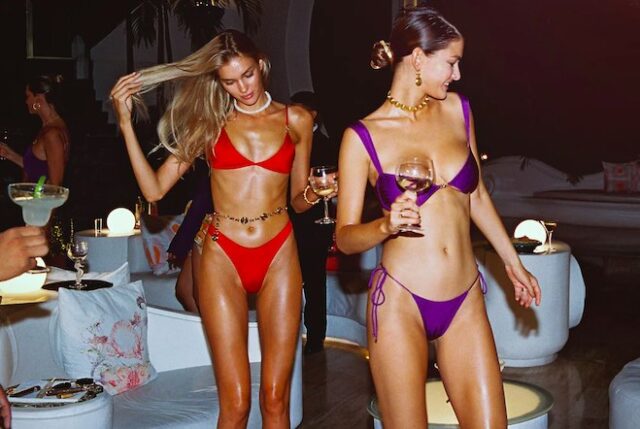 Summer is here and in a few weeks we will be preparing our suitcase to go on vacation. Among the various essentials, the perfect swimsuit that every year makes us suffer a little to be found but then accompany us on wonderful days on the beach.
We should already know the keys to find them: take into account the models and colors that best suit our type of silhouette and skin tone, and from there, we should be able to find them. choose the trends of the moment that suit us best .
For this summer 2023 there are many interesting swimwear trends, here are the main ones.
Summer 2023 swimwear trends
BRILLI BRILLI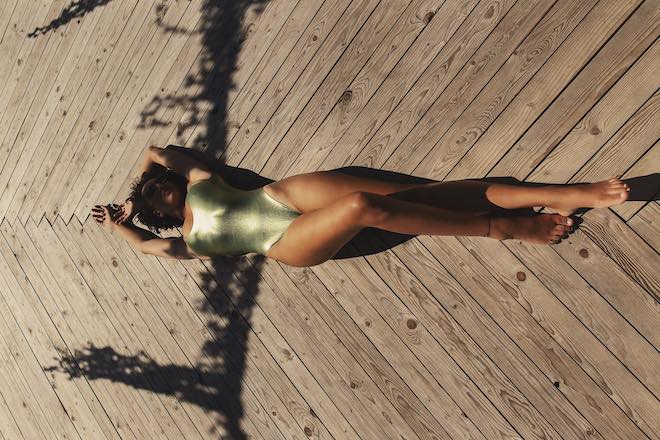 It could be the nostalgia for the glam seventies of Saturday Night Fever or that after watching the new Little Mermaid movie, we also want to wear a swimsuit like Ariel's.
The fact is that fabrics such as the lurex the high-gloss lamé or the sequins are totally trendy. So free way to bikini and swimsuits that make us shine, they work with virtually all models. Although the most popular are micro size with 80s style silhouette with high rise.
MICRO BIKINI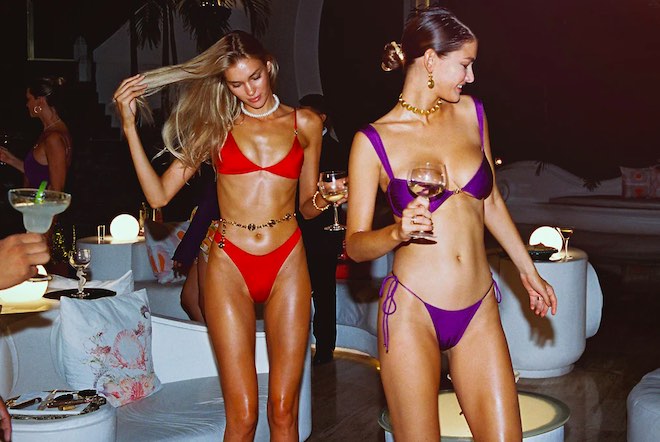 As we were just saying, the microbikini son pura tendencia . Celebrities love them and in the list below with the swimwear brands that are trends, there are a few swimwear brands specialized specifically in this type of swimsuit reduced to its minimum presence.
Decidedly sexy and ideal for getting a good tan. With high-waisted panties and bras reduced to the bare minimum, the monochromatic, printed or lurex microbikini is undoubtedly the most iconic garment of the swimwear fashion trends of 2023.
CUT OUT
First it was the dresses and now the swimsuits. The cut out style continues to be a trend We are taking it with us to the beach this summer as well.
The color par excellence of this trend is black and the cut is asymmetrical. Although in summer colors are always welcome. And as for the types of cut out cuts, it's up to you to decide how daring you want to be!
They are not ideal for catching a good tan but if we join this trend we will have the perfect swimsuit for snacks at the beach.
CON AROS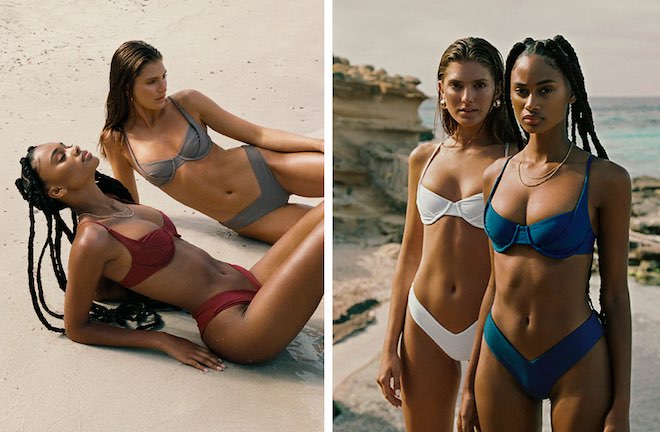 The underwired bikini top (padded or unpadded) is back in style. We love its retro look and it can be very flattering.
MINIMAL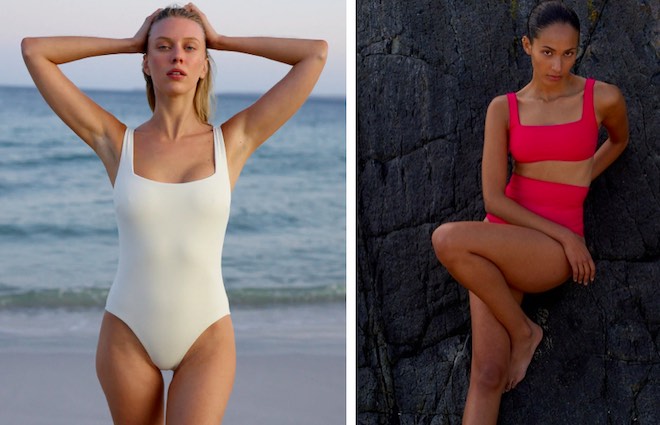 Less is more. It is the return of minimalism 90′.
Monochromatic colors for essential swimsuits and bikinis with sporty tops. Comfortable, chic and always the right choice.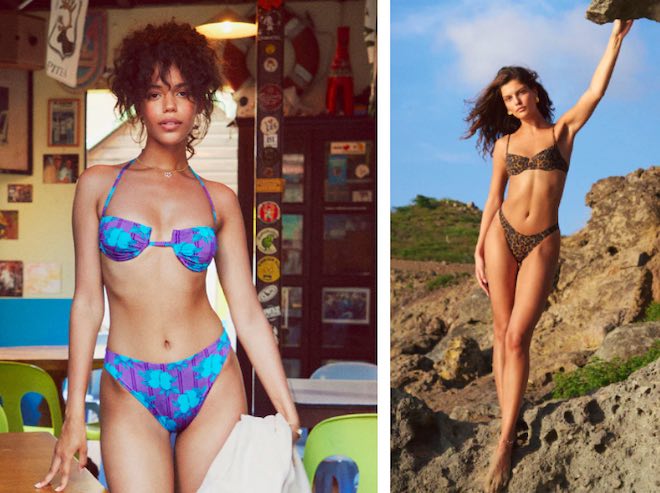 If you want to get an authentic retro look, go for a high-waisted 50's style panty.
CROCHET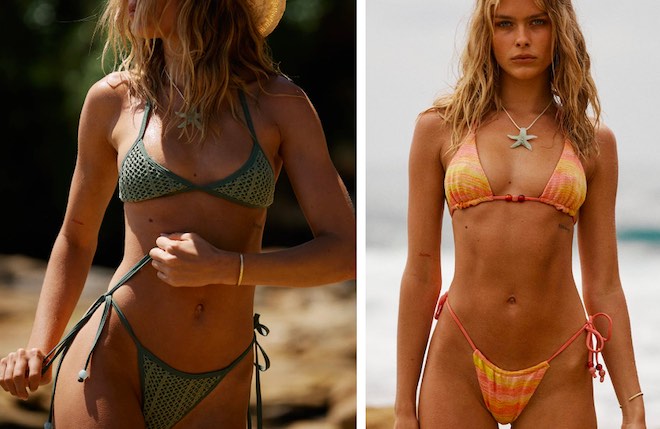 It is the most boho and romantic option of the summer. It is also the least practical of all, admittedly. With its 70s look it is absolutely trendy, perfect for a boho style look rather than for a day at the beach.
Swimwear fashion 2023: the swimwear brands that are on trend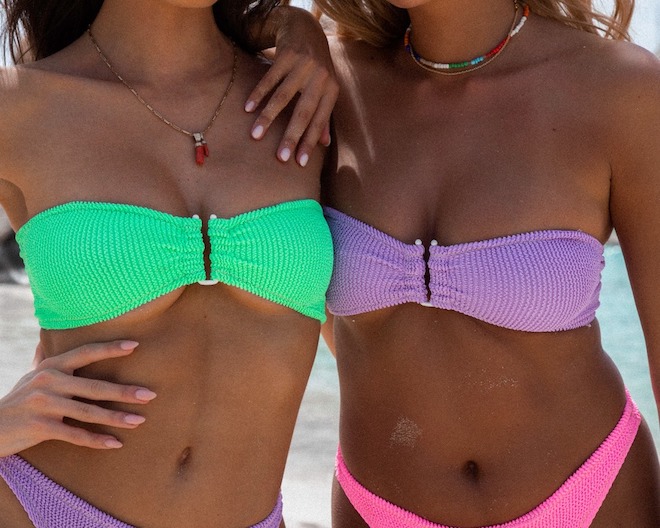 Frankies Bikini
It is the signature of a young Californian who started creating bikinis for herself and her friends. Candice Swanepoel was her first famous client and thanks to her, now her micro bikinis are very popular.
frankiesbikinis.com
Hunza G
Sustainable swimwear brand that has made crinkled fabric the hallmark of the brand.
www.hunzag.com
Heavy Manners
Their microbikinis with retro silhouettes and colorful and cheerful prints have become very popular among celebrities. They are bikinis of basic designs with beautiful prints that are intended to leave the least possible mark on our tan.
heavymanners.com
Fish Swim
Launched in 2017, Fisch was one of the first brands to utilize ECONYL® a regenerated nylon fiber made from abandoned fishing nets and other types of nylon waste. A pioneer in the use of recycled materials, all its pieces are made with ECONYL® handmade in Italy (Lombardy). Bikini, swimwear and sustainable swimwear fashion
fishswim.com
Olga Reina
Their premise is that no bikini is too small. Their colorful mini bikinis are made with 70% recycled fabrics and are pure trend.
reinaolga.com
Summer Swim
We are all familiar with this brand. Last summer Khloe Kardashian made viral her backwards bikini that became one of the main swimwear trends of 2022. Their bikinis aim to bring out the most sensual side of every woman.
www.sommerswim.eu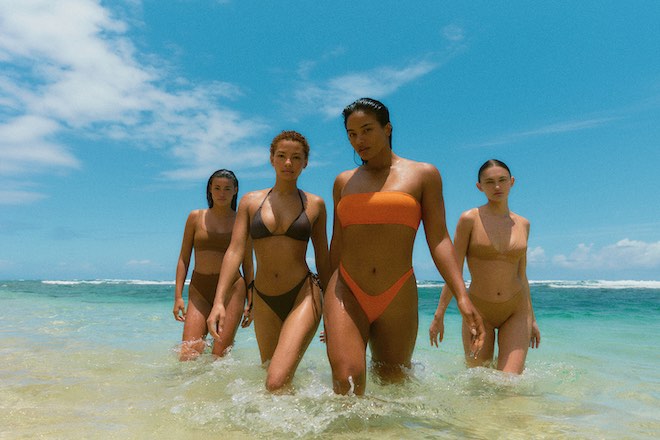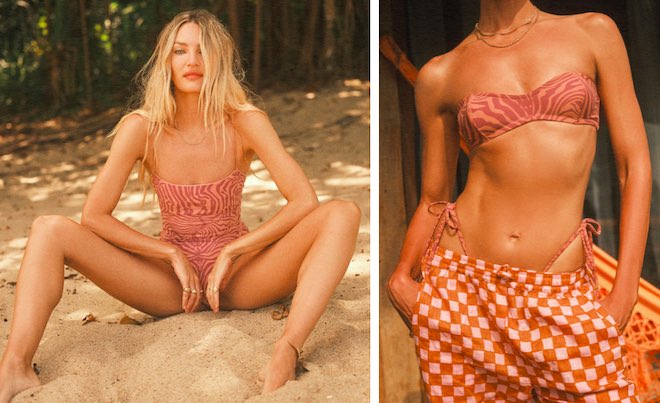 Skims
It doesn't need much of an introduction. It is Kim Kardashian's lingerie, underwear and swimwear brand and in its latest Lyst report it has been named one of the most acclaimed brands of 2023. Its greatest merits: inclusivity in Skims there is for every type of silhouette and skin color.
skims.com/swim
Tropic of C
It is Candice Swanepoel's swimwear fashion line. Her sustainable bikinis are inspired by nature and the female figure and are designed to enjoy long days at the beach.
tropicofc.com
VDM the Label
Australian sustainable swimwear brand. Its microbikinis are very appreciated by celebrities such as Bella Hadid, Hailey Bieber, Kim Kardashian and Rita Ora who have given a lot of visibility to the brand.
www.vdmthelabel.com.au
---