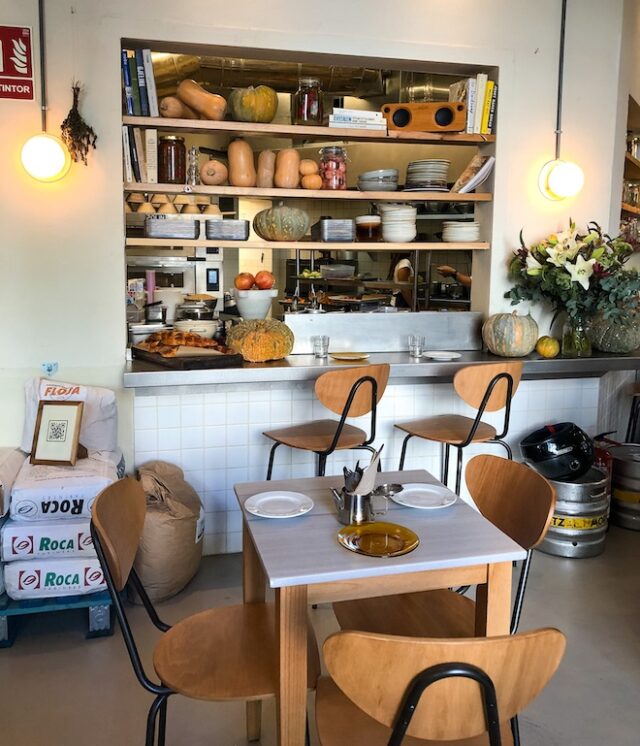 A signature cuisine restaurant to rediscover the most authentic flavors of Israeli cuisine and be surprised by the creative and successful combinations of their dishes.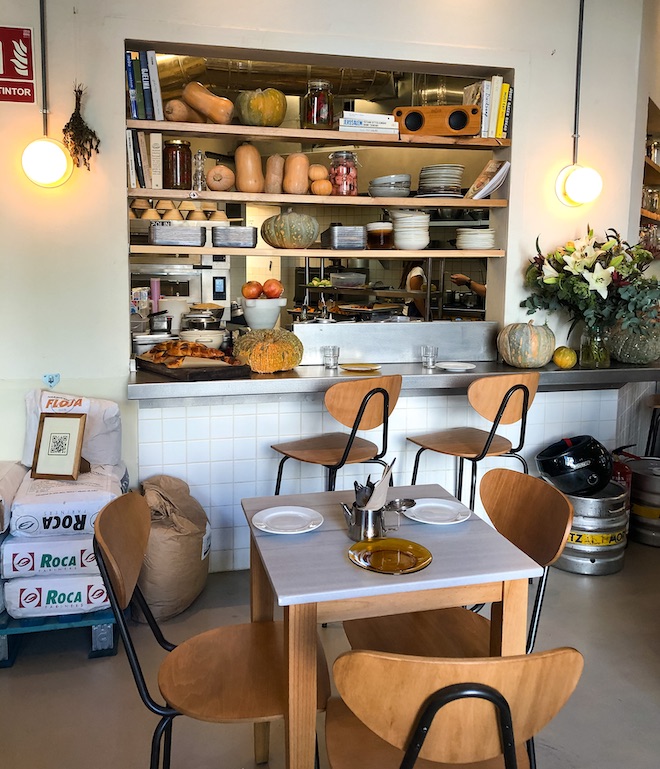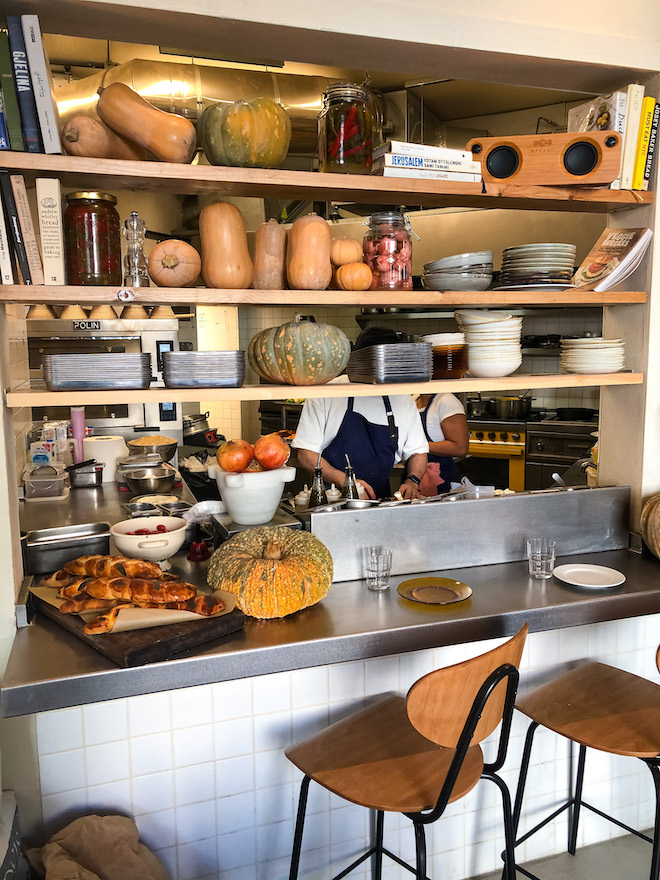 In the beautiful Enrique Granados street on the corner with Rosselló, right in front of the restaurant Rosellon Cars and from the hand of the same owners, we find La Balabusta, Ronit Stern's most personal creation and Rafael Campos, a married couple of businessmen passionate about good cuisine that with this restaurant reaches its fifth project.
Ronit, chef apasionada originally from Haifa (Israel) has made his love for good food and her business knowledge a perfect fusion that with this latest project reaches its best representation. Balabusta is a Yiddish expression used to refer to a housewife who knows how to run her home very well and there is no doubt that Ronit with this restaurant shows us that she knows what she is doing.
A tribute to Israeli cuisine with local products, creativity and good workmanship
For this more personal project, Ronit has searched for inspiration from his Israeli roots s and has merged the Middle Eastern cuisine with the Catalan product creating their own interpretation of a contemporary and cosmopolitan cuisine made of authentic flavors and traditional dishes revisited .
This translates into a seasonal menu in which vegetables, the Josper oven, Km0 products and the unexpected mix of flavors are the main protagonists.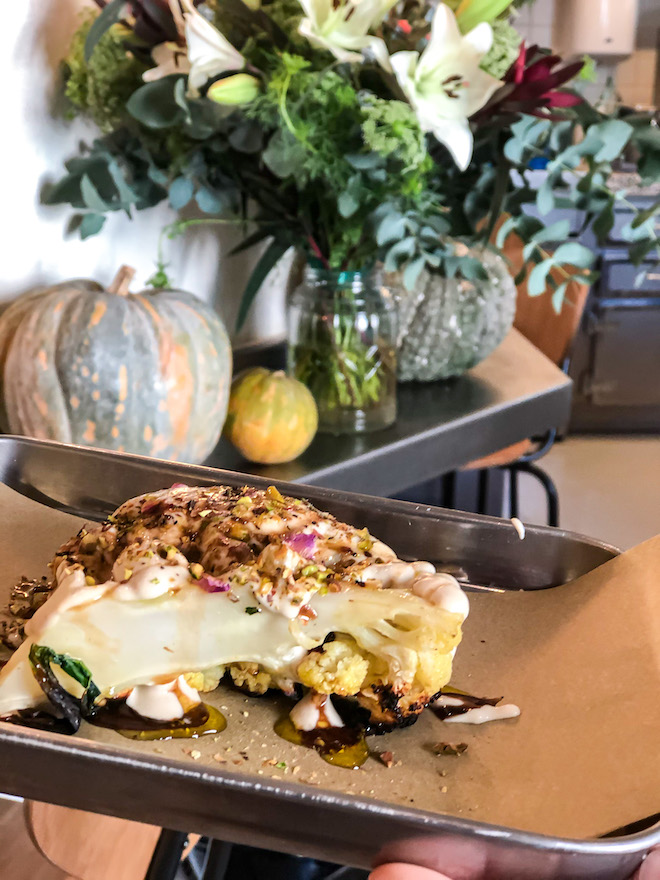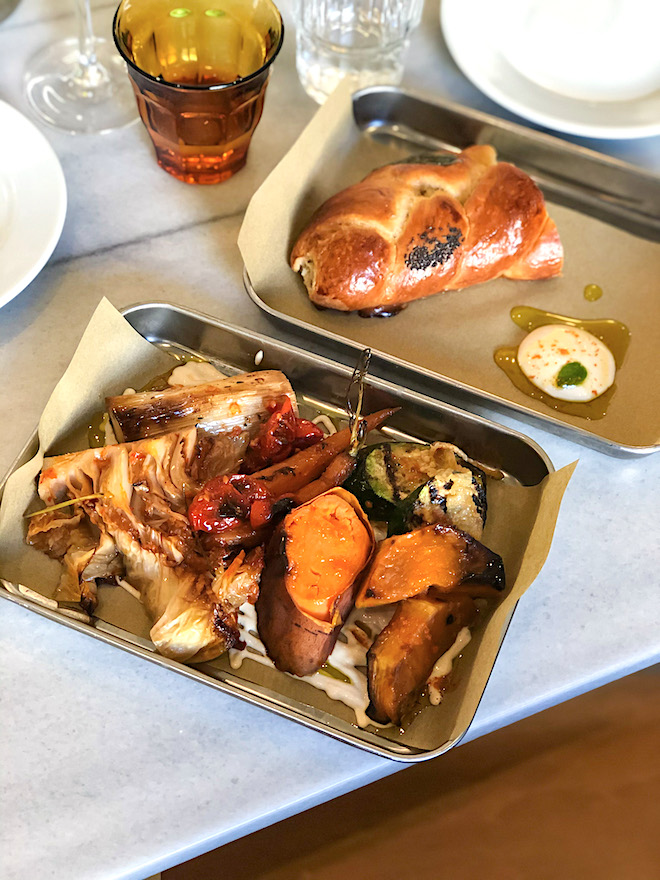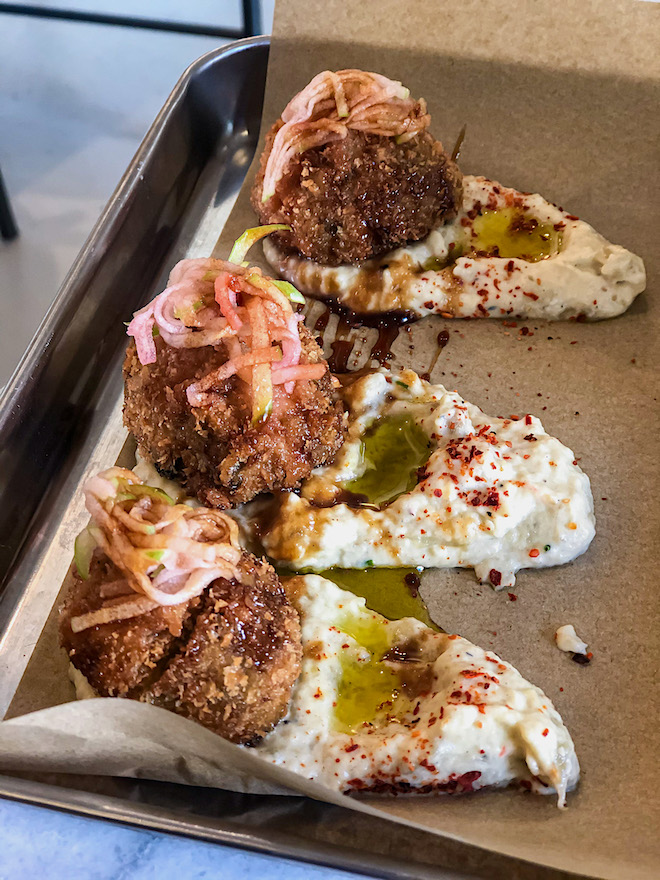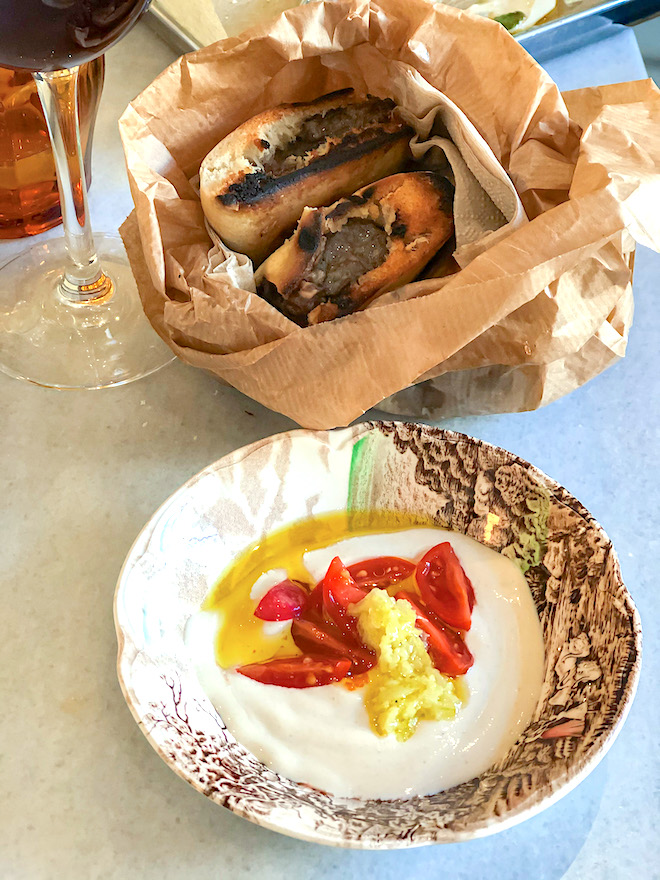 The results are special and naturally delicious dishes such as cauliflower shawarma with tahini and pomegranate molasses; fritters of burnt eggplant, feta, green apple, honey dates; Palamos prawns with rate potatoes and za'atar and sumac aioli or grilled feta with quince jelly and ham.
A special mention for bread, such as everything at La Balabusta is homemade and is prepared in the same restaurant, and it is a delicious version of the Challah bread Jewish, the braided bread usually served during the Sabbath and other holidays.
The food is accompanied by organic, biodynamic and natural wines and signature cocktails with a cosmopolitan essence that invite you to travel the world.
La Balabusta, a beautiful and cozy corner restaurant
The bright corner store is decorated in a warm and cozy way thanks to the work of Bárbara Aurell from Espacio en Blanco and Maximilian from The Thing Thinks. Elements of a more industrial aesthetic blend elegantly with the retro touch of the decoration leaving the kitchen and the products on display as the main protagonists . Just as grandma's amber tempered glass tableware alternates with metal trays and wooden chairs with old school design mix with metal stools, the most traditional dishes and the most popular foods become tasty creative combinations of the most current and cosmopolitan.
Lunch menu and brunch on weekends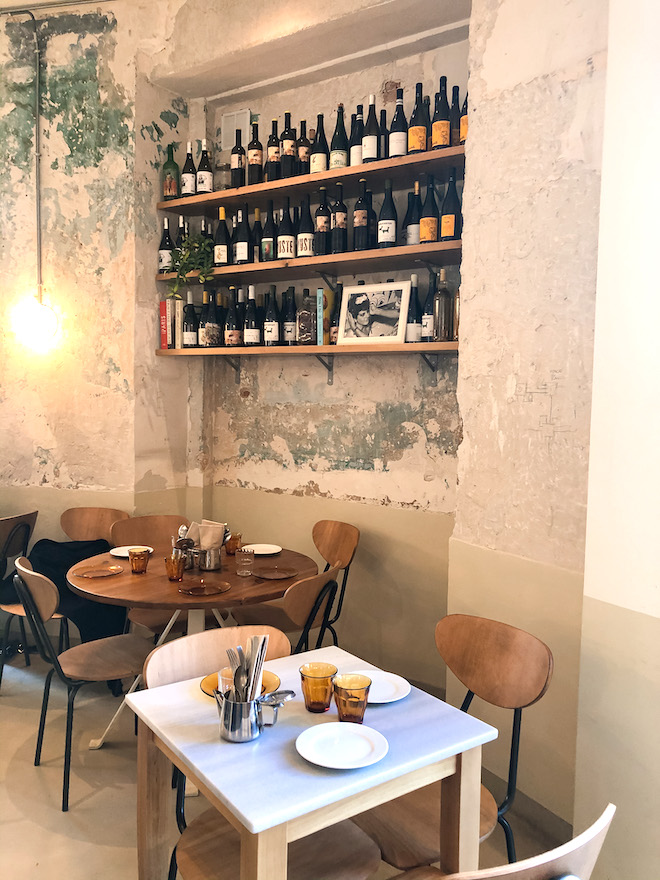 With its beautiful location and its versatile gastronomic proposal, perfect for sharing with friends or for a romantic dinner and eat something healthy and delicious, La Balabusta is an ideal place for various times of the day.
To try La Balabusta you can also take advantage of the lunch menu (17,90€ with combo plate, dessert and glass of wine) or the brunch proposal on weekends, every Saturday and Sunday from 11:00 to 16:00 hours.
The Balabusta
Carrer del Rosselló, 180 08008 Barcelona
Tel. 630 08 22 02
@labalabusta
Average price: 25-30 euros (without wine)
---