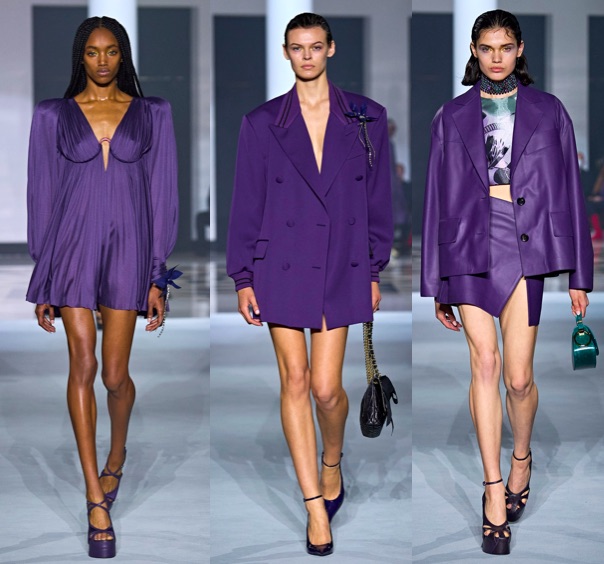 Very Peri, a blue with a purplish-red hue that stimulates ingenuity and creativity is the trend color of 2022 according to Pantone.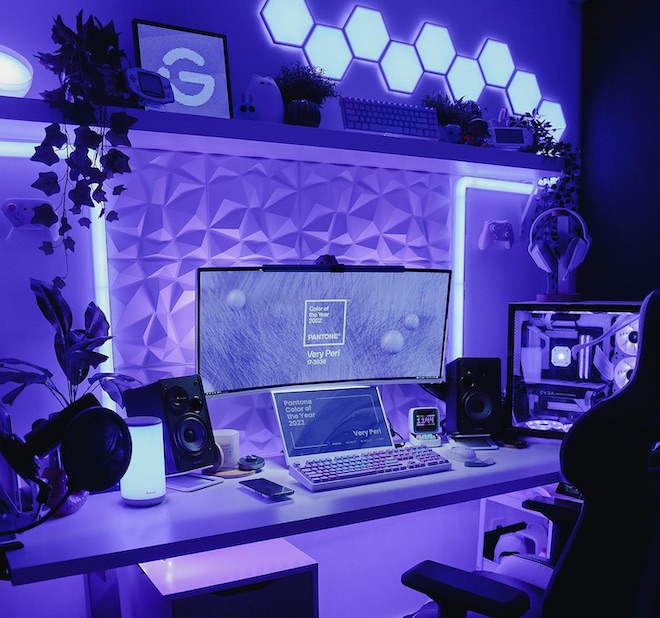 Every year the Pantone Institute with its Color of Year presents us with much more than just a fashion color. Very Peri will be the color trend of 202 2 but, beyond that, it is a reflection of what is happening in the world and represents a collective mood and a global demand for encouragement and positivity.
The power of colors goes far beyond the fact that they suit us more or less according to our phototype. Colors are capable of influencing our mood and transmitting messages and with this particular violet-blue spot called Very Peri, Pantone invites us to stimulate our creativity, to awaken interest in new things and to embrace new perspectives.
A color with a positive attitude that stimulates creativity and imagination and provides calm and tranquility.
For this powerful combination of a soothing blue that blends with the strength of red with violet hues, Pantone has for the first time created an ex novo color, Very Peri.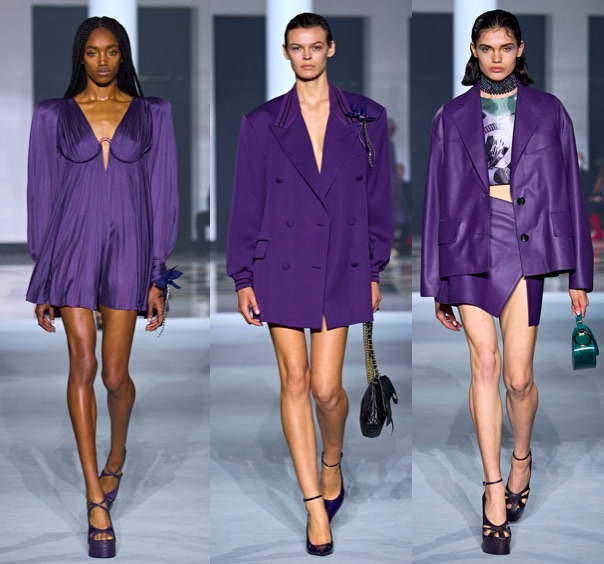 We are talking about a periwinkle blue so called because it recalls the name of the flowers of the vinca minor or brusella, also known as periwinkle, although we can more commonly call it lavender blue and it is an intense violet blue full of power. It has the mysticism of purple, the positivity and energy of red and the calming and soothing power of blue.
For its creation Pantone has been inspired by the virtual world, digital design and gamers, realities that have become very important during the whole era of isolation that we have lived through. Now with Very Peri we have the color that represents this particular historical moment and our demand for renewal. .
In total look or in color block, the Very Peri on the SS 2022 fashion shows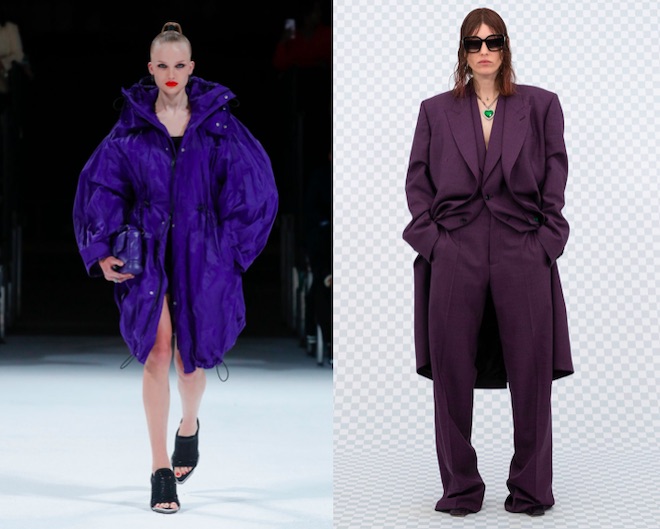 Being a color created ex novo in the fashion shows, we may not find exactly the same point of violet blue of the Very Peri, but very similar shades. In the end, if Very Peri represents the color of the special moment we are living, it is not surprising that many designers have felt the need to use this same shade.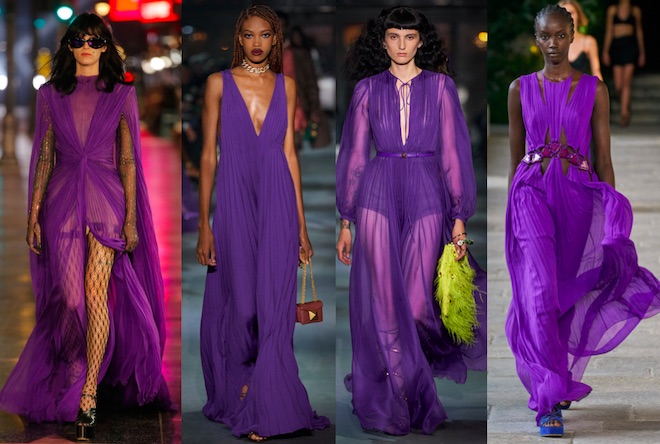 According to what we have seen in the spring summer 2022 fashion shows it is clear that to show off the full strength of Very Peri you have to wear it en total look . The long dresses fluid and vaporous in Very Peri color will be one of the most it pieces of the summer. Lady Gaga already previewed the trend at the House of Gucci premiere with her purple dress full of transparencies. In addition to long dresses, two-piece suits and Very Peri mini-dresses will be a must of the season.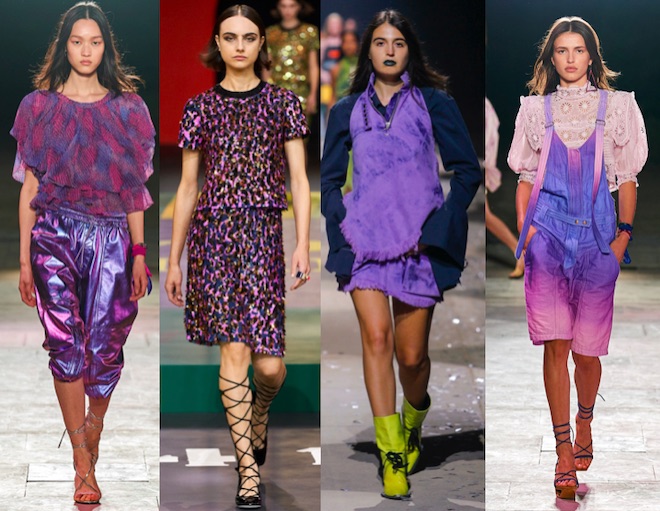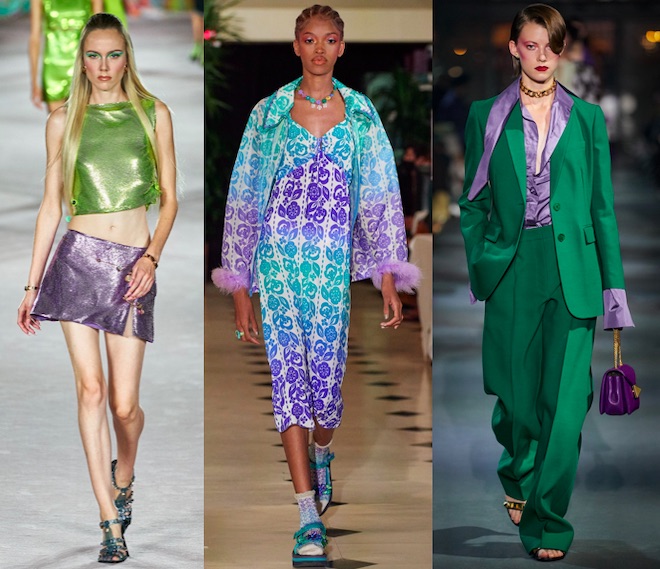 Another interpretation of this chromatic trend is to wear Very Peri in color block by combining it with colors of the same range (e.g. blues) or playing to create powerful contrasts with vivid reds, fluo yellows or bright greens. With the blues its soothing and calming power and with the greens its balance, in any case it is a powerful and elegant combination.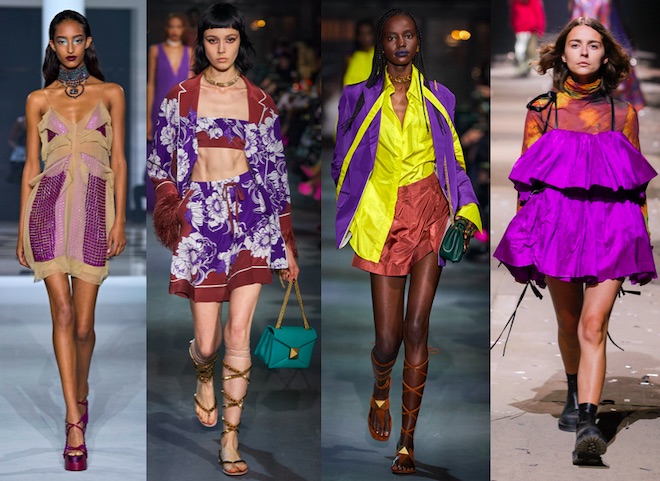 With ecru, toast and browns Very Peri gets that earthy touch that gives it stability and confidence, while with fluorine it is pure flash of energy.
Very Peri in accessories and complements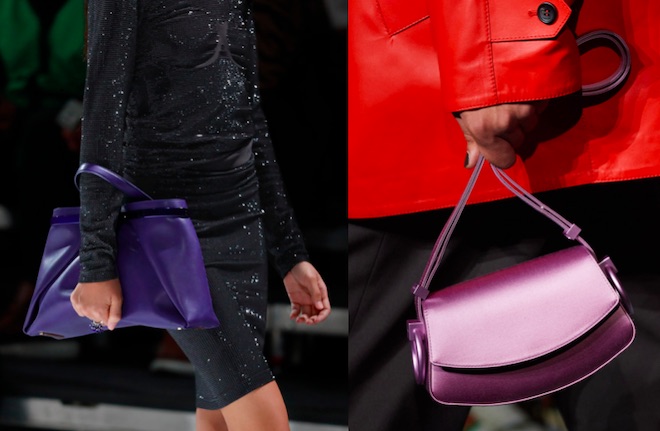 If you don't dare with the clothes, you can wear the trendy color of the year in accessories and complements to give a trendy touch to your outfits. A mini bag in Very Peri color is the perfect bet to show off the color without risking too much.
Beauty trends 2022: eyeshadow and manicure Very Peri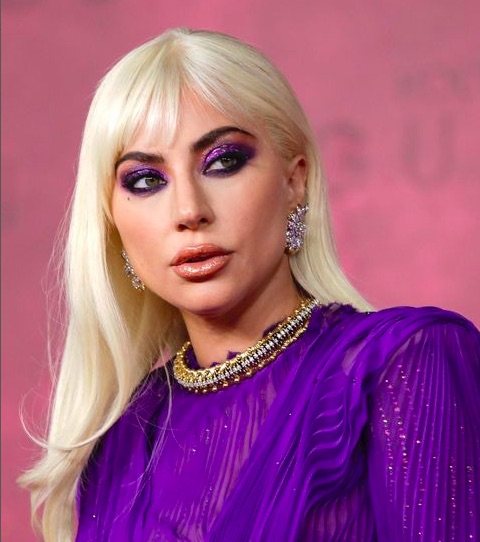 When it comes to makeup, this year's Very Peri color is pure eye shadow trend. Despite being an intense color, this particular shade of blue is especially flattering and looks surprisingly good on both dark and light eyes.
Fuente: pantone.com/color-of-the-year-2022
Images of the SS 2022 fashion shows
---