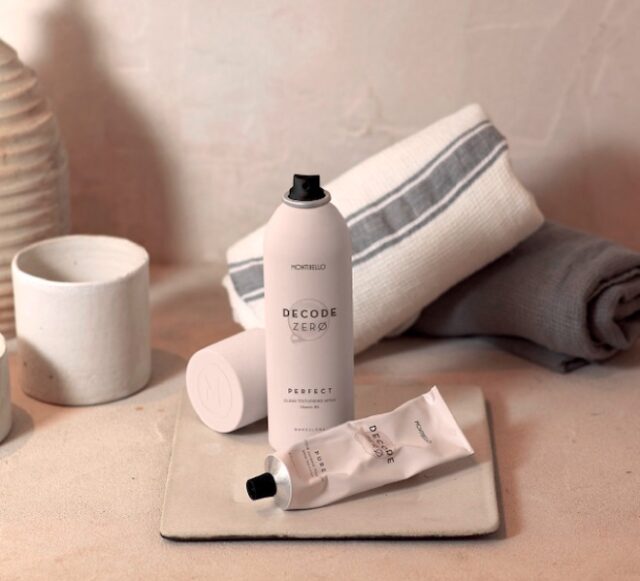 Professional cosmetics firm Montibello adds two new products to its innovative vegan hair care line by introducing a long-lasting anti-frizz spray and an instant restoring treatment.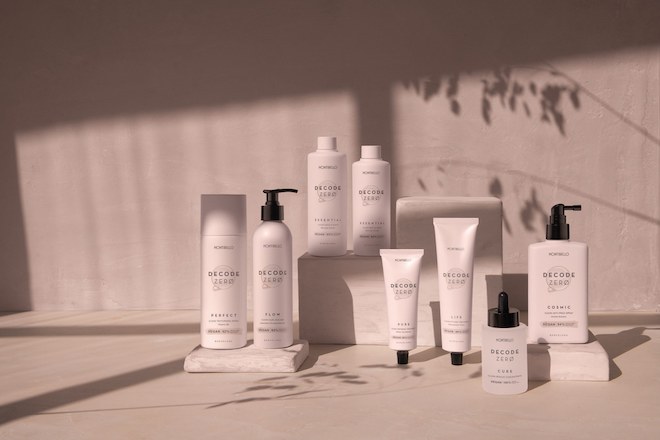 If you are a fan of vegan cosmetics and you are looking for hair products that are effective and at the same time respectful, with the hair and the planet, with which to achieve a beautiful and natural finish, there is no doubt that you will love all the references of the Decode Zero range of Montibello.
With pure, safe and effective formulas with no additives and with ingredients of natural origin the firm of Spanish cosmetics responds to the new market trends, which also in the hairdressing sector are demanding natural and sustainable products with its line Decode Zero . With this range of products, Montibello presents a natural and more sustainable alternative to conventional hair styling products which, in addition to their convincing formulation, surprise with their excellent results. If you have been testing natural cosmetic products for hair, you already know that not always such a "clean" formulation is able to offer such a good finish or to provide a pleasant sensory experience.
In the case of this range of products all aspects have been taken care of, we have the effectiveness of the results, pleasant fragrances, easy textures that provide clean finishes and this feeling of naturalness that we are looking for.
Montibello's Decode Zero vegan hair cosmetics products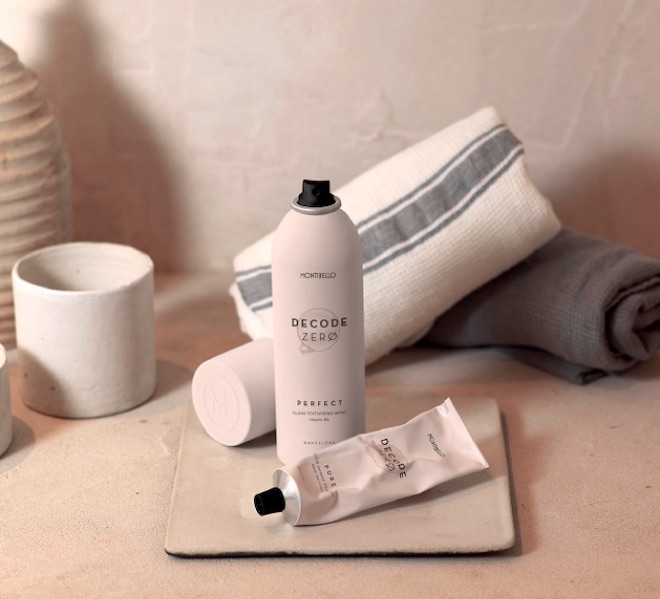 Montibello's Decode Zero line has a wide range of products. First, they launched ESSENTIAL SHAMPOO, a purifying shampoo with moringa extract to cleanse the hair from impurities and create a shield to protect it from pollution and conditioning balm ESSENTIAL BALM to moisturize and soften the hair.
Then came the styling sin efecto styling i.e. about finishing products capable of leaving such a natural effect as to be invisible. marking without setting and leaving the possibility to do and undo without dirtying the hair. With Pure we have a nourishing water gel that allows us to shape the hair, with PERFECT a spray that marks and refreshes the texture and with LIFE a styling cream that repairs and revitalizes the hair fiber providing extra manageability to the hair. With all three the finish is the most natural, in fact they are the most practical as they allow us to mark the hair and improve its appearance without dirtying it, also by combing the hair the applied product is removed.
Vegan hair cosmetics for hair treatment and restoration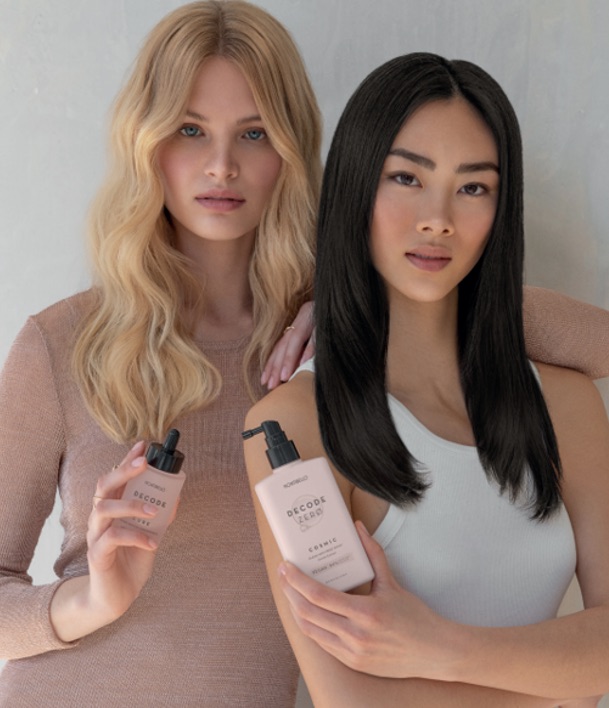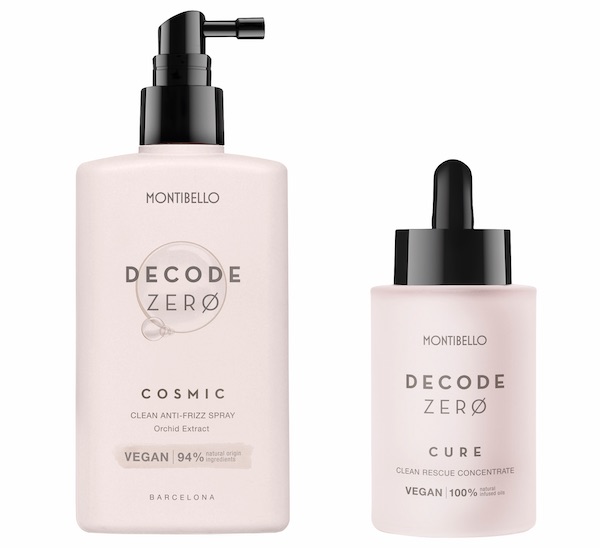 Now Montibello has completed its range of vegan hair products with two new launches: an anti-frizz spray and an immediate effect restoring serum.
COSMIC, the long-lasting vegan anti-frizz product that eliminates frizz and leaves hair silky and shiny.
A perfect ally for hair that tends to frizz with humidity . It is a spray that also works as a heat protector In fact, this product creates an invisible layer around the hair that protects it from humidity and static electricity. Its formulation is based on ingredients of natural origin, as in all the products of the Decode Zero range, with Orchid, Flaxseed and Chia extracts being the main protagonists.
Instructions for use:
Apply to damp hair and activate the technology. Humidity Repellent Technology with the heat of the dryer. Can be reapplied at the end to increase protection and frizz control.
As for all the products of this line, the interesting thing is that very good results are achieved, in this case we eliminate the problem of the frizzy effect and provide strength and flexibility to the mane, preserving this clean finish that looks as if we have not applied anything .
The Cosmic anti-frizz product protects the hair from frizz for up to 72 hours.
P.V.P. 20,30€
CURE, the intensive treatment that restores hair instantly
An instant treatment for a beautiful healthy and shiny hair . With its formulation based on natural oils Infused with cotton, pracaxi and abyssinian, this ultra-concentrated serum instantly provides an intensive hair treatment . After applying a few drops, we immediately notice the hair softer, more luminous, more hydrated and stronger and all this without dirtying the hair. The formula is ultra-light but most effective, ideal for restoring shine and nourishment to the driest and most damaged hair.
Instructions for use:
Apply to mid-lengths and ends on damp and/or dry hair and shape hair. Ultra-light formula designed to be reapplied as often as needed.
P.V.P 24,90€
To see the full range of Montibello Decode Zero products: montibello.com/peluqueria/decode-zero and to find the stores that sell their products use this link: store locator Montibello
---