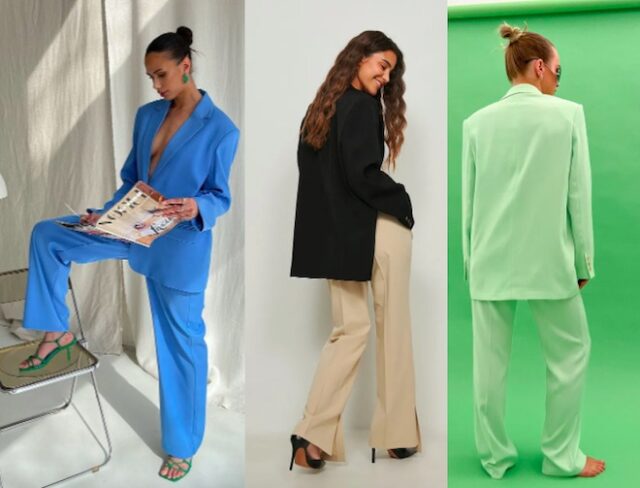 When it comes to renewing our closet, we try to select garments that are really cost-effective, i.e. that have a long service life. In addition to the quality of the materials or the versatility of the garments, there is an important criterion before taking action. Will they continue to be a trend in the near future Or, on the contrary, will they only be useful for this season?
In fact, this question has become the cutting pattern of the new proposals that have crowned the collections of Spring Summer and Pre-Fall 2022 in the big fashion houses. Especially when it comes to pants.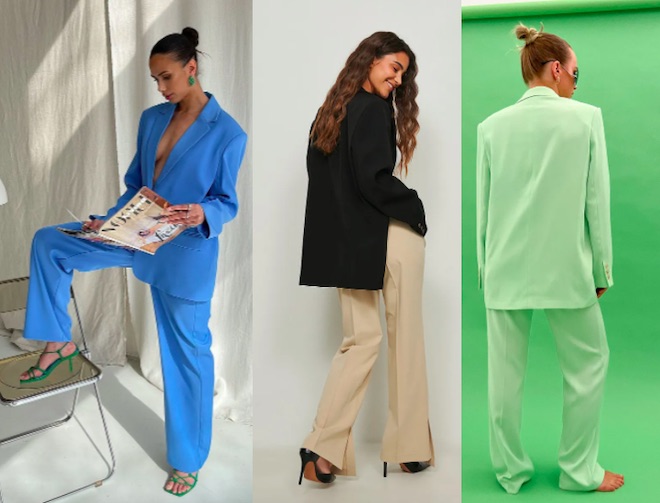 We have been able to see how jeans are opting for more relaxed solutions, for designs with a very low rise and a tendency towards slits and legs, which are part of the NA-KD garment catalog. However, the pants that captivate in 2022 show a strong orientation towards timelessness and elegance. This can be seen in the popularity of the flowing models with super wide wheels (and which were already a revolution during the 1970s), but also in the greater predisposition to maintain the more comfortable and functional proposals that do not compromise the more aesthetic dimension. In addition, we also have a more emphasis on classic tailoring which focuses on more casual alternatives using resources such as prints in bright colors, pleats or culotte style cuts.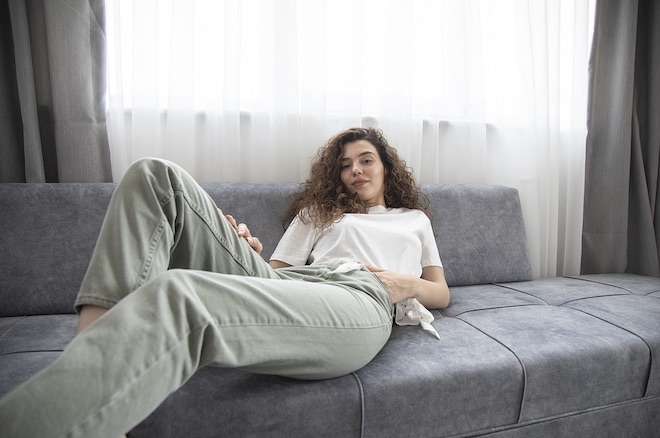 Here is a compilation of this season's most eye-catching proposals, pay attention!
These are the three pants that will set the trend during 2022 and 2023
Tailored pants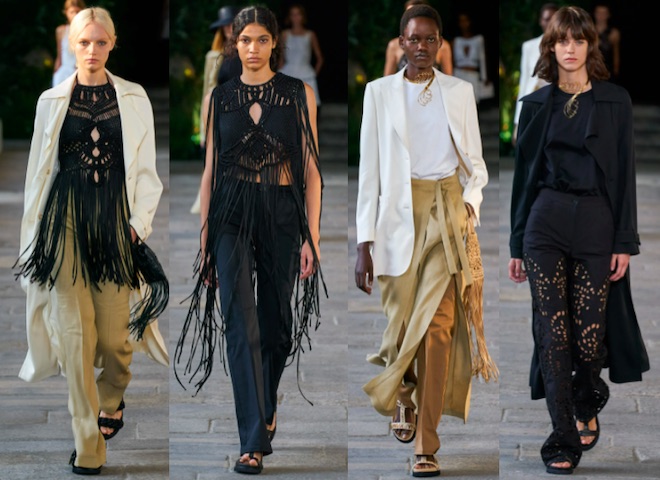 They have become everything a basic for its great versatility . Tailored pants elegance and class although, as we're seeing, they don't necessarily evoke the more conventional formulas. Need proof? Take a look at the Alberta Ferretti . The fusion between classic tailoring and knitwear under monochromatic palettes is very representative. One of her most outstanding combinations is formed by macramé style tops with long bangs under blazers and accompanied by platform sandals.
Culotte style pants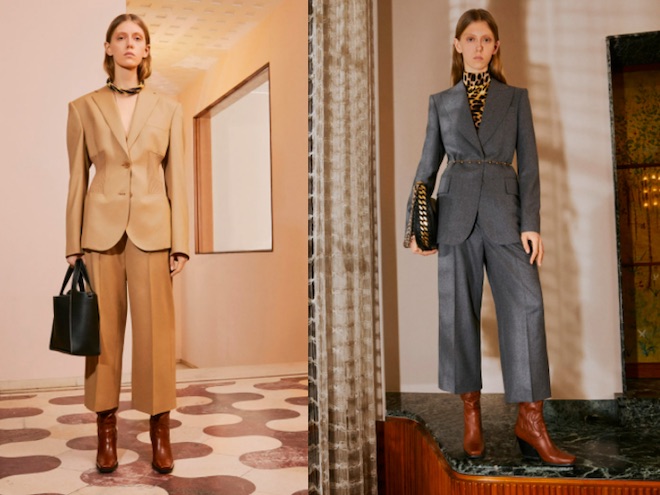 They have become one of the most talked about elements of Fashion Week. Their structure is located in a middle ground between the long classic cut pants and bermudas. Thanks to it, they not only become a fantastic ally to highlight the feminine figure but also to experience greater comfort while wearing them. Stella McCartney goes for a snowy look paired with denim-style boots and a touch of brown tones.
Striped pants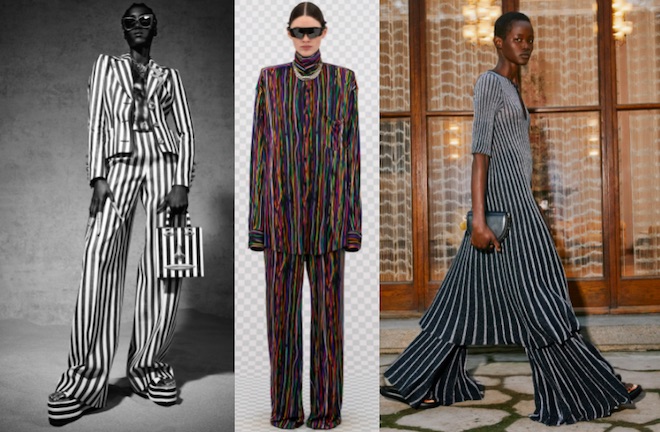 Although for a long time stripes have been in the background, this season they are making a comeback because of their great possibilities to stylize the figure. Using them as a pattern helps to give more presence to our legs, especially if we resort to high-waist designs. Victoria Beckham usually pairs them with sandals, breaking the old-fashioned paradigm that they can only be worn with elegant or formal shoes. The result is great!
---
This is how to wear the Bra Top, the sexiest trend of 2022