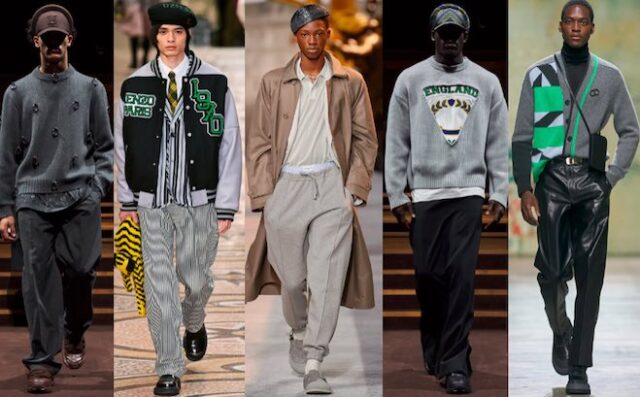 We put the spotlight on the men's fashion trends that will mark the winter months. Fashion is constantly changing and the key to a successful style is based on the ability to appropriate specific trend-setting garments that can be completed with our closet. Here are the key garments for this coming season.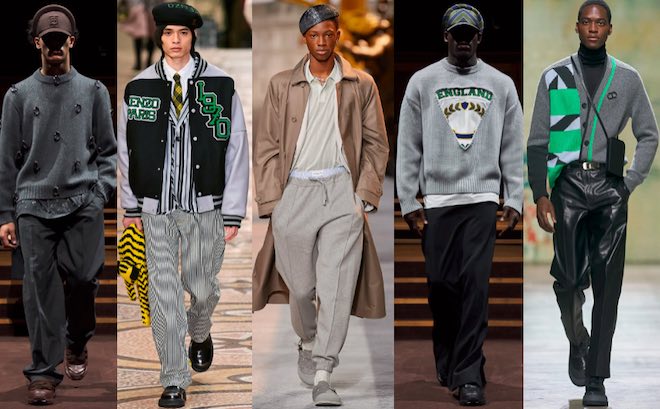 Los jerseys oversize
Suits won't be the only ones continuing the oversize trend this 2022. As fall and winter arrive, oversize coats, jackets and quilted jackets will be a must-have. Oversize sweaters are the order of the day, mostly in earth and green colors, these garments will be a must-have in any closet that wants to be fashionable. They can be easily combined with jeans or bomber style pants for the more daring, but in no case with skinny pants, which should be hidden at the back of our closets this season.
Sweatshirts
Sweatshirts are a garment that never goes out of fashion but this winter will be especially present, as Anna Wintour, CEO of the prestigious Vogue magazine predicted, casual clothing is the future of our society, and there is nothing more casual than a sweatshirt. However, during the season we will be able to find original sweatshirts with two-color pieces like those of the Silbon brand, although the most conservative will be able to opt for single-color sweatshirts and it will still be fashionable.
Los 90s workwear
This fall-winter season, we are going back to the 90s, especially on construction sites and factories. The spirit of this 90s workwear trend is symbolized by the attire of American workers during the 90s. The music world has been picking up on this style since the beginning of the year and it has already established itself. Singers like C tangana or Rosalía have worn garments in the purest workwear style. It is about combining clothes in sober tones and rough textures with details that elevate the look like a watch or a gold necklace. Indeed, gold is the jewelry color for the season so whatever silver outfit you have, now is not the time to take it out.
Geometric patterns
Blue floral prints are no longer popular: geometric patterns are entering the scene. Indeed, shirts with clean and minimalist prints are entering the season, as seen at the Milan fashion week where the most prestigious brands have opted for circles and symmetrical right angles to decorate their shirts, blouses and jackets. The colors in this case are more daring and those who want to show personality can dare with reds and purples.
Jeans and leather
Jeans will still be allowed during this fall, when temperatures start to drop. The rule will be to choose it half washed, dark or frankly raw, but above all not light. Your denim, whatever it is, will give you the possibility to create many looks. If you have basic straight jeans, for example, you can simply combine them with a white shirt, a suit jacket or a well-fitted blazer and refine your look with a pair of loafers.
On the other hand, leather will remain essential to be fashionable this fall. Versatile, it can be worn on all occasions: for work, for an outing with friends, for a date or on a trip. If perfect remains a great classic.
---