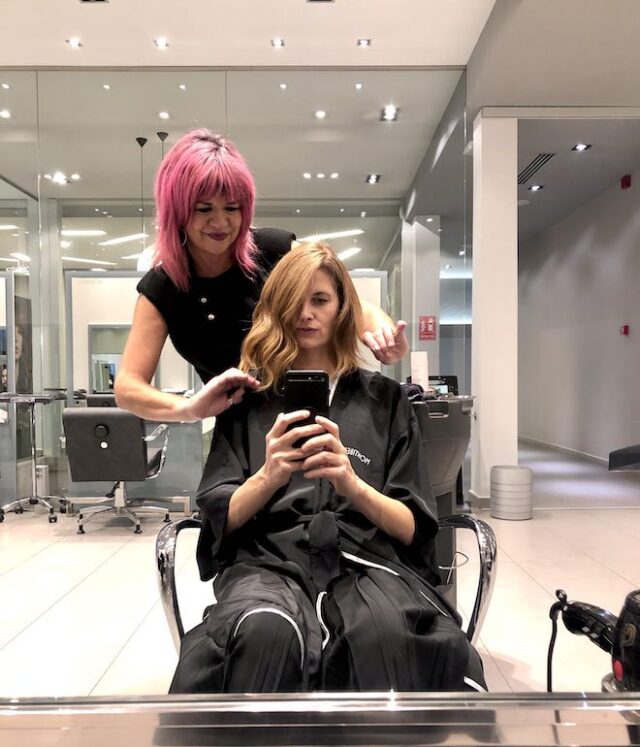 It is called Dénuée, has a water-based ammonia-free formulation and is Montibello's bet for natural, vegan and sustainable coloring.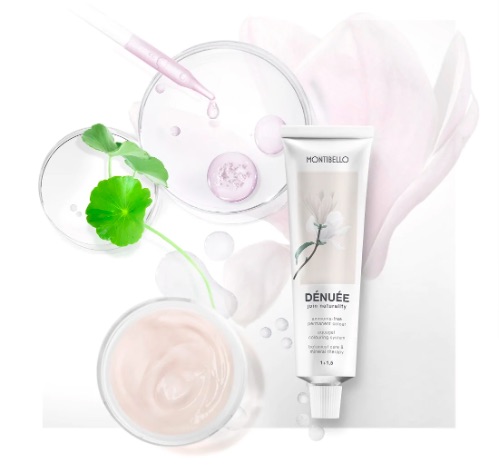 If you go to the salon every month to dye your gray hair, you know how aggressive coloring can be. The solution is usually use more natural products but, in most cases, they do not provide the coverage we need to cover our gray hair. That's why this Montibello coloring represents a very interesting alternative .
A water-based vegan colorant with good coverage
Dénuée by Montibello is an ammonia-free hair coloring that uses the tecnología AQUAGEL to apply the color molecules.
This system transports the pigment to the internal structure of the hair and releases it progressively, thus achieving a high definition color while maintaining an optimal level of hair hydration.
The result is a natural effect coloring covering and coloring, but without artificiality . In fact, the literal meaning of Dénuée is without artifice. The finish is as if it were your natural color, but with a hair with more shine and silkiness.
A dye that acts as a botanical treatment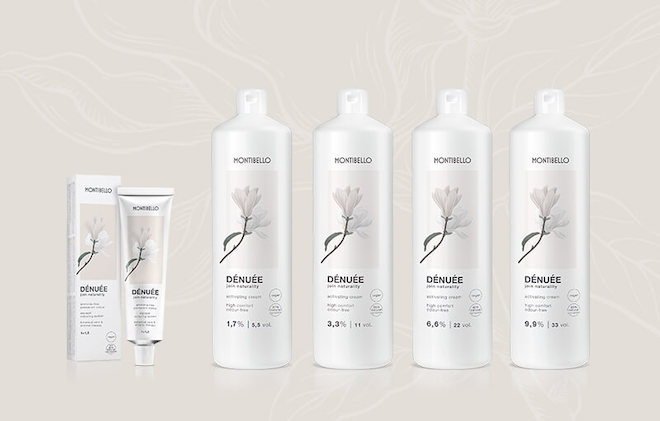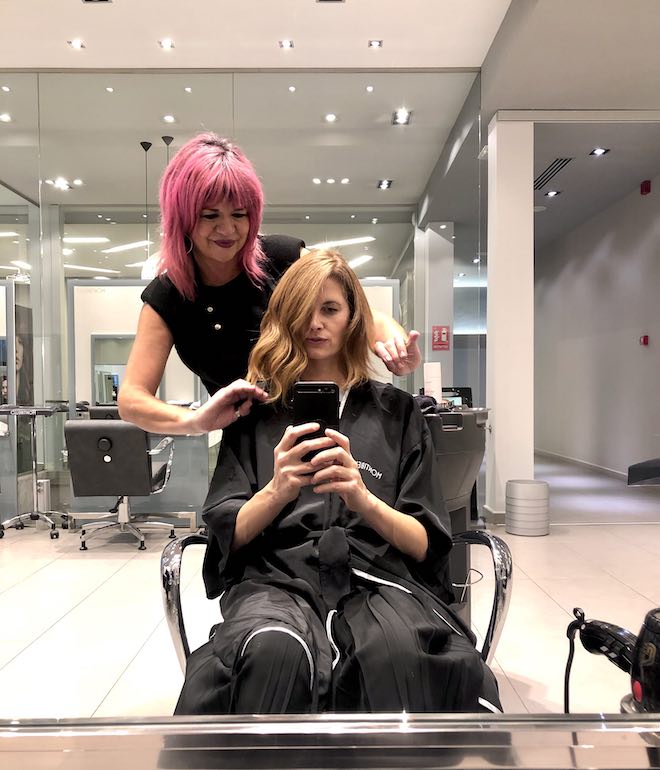 In addition to the natural result in terms of color, and there is a range with more than 70 shades to choose from, another strong point of this coloring is that it works as a hair treatment . Basically with Dénuée we treat the hair while coloring it.
Its vegan formulation contains 8 botanical extracts (peony, calendula, magnolia, camellia japonica, cherry blossom, bamboo, white tea and centella asiatica), which are responsible for shaving the hair and sealing it; and Calamine, a powerful therapeutic mineral that soothes and protects the scalp.
My experience with Montibello's Dénuée colorant
In my case I have quite a lot of gray hair and I am one of those who often go to the hairdresser to cover them and I can confirm that with Dénuée I have achieved a perfect coverage. It is applied like a conventional hair dye with a half hour waiting time, in which I was warned that the formula would darken as it oxidized so as not to scare me.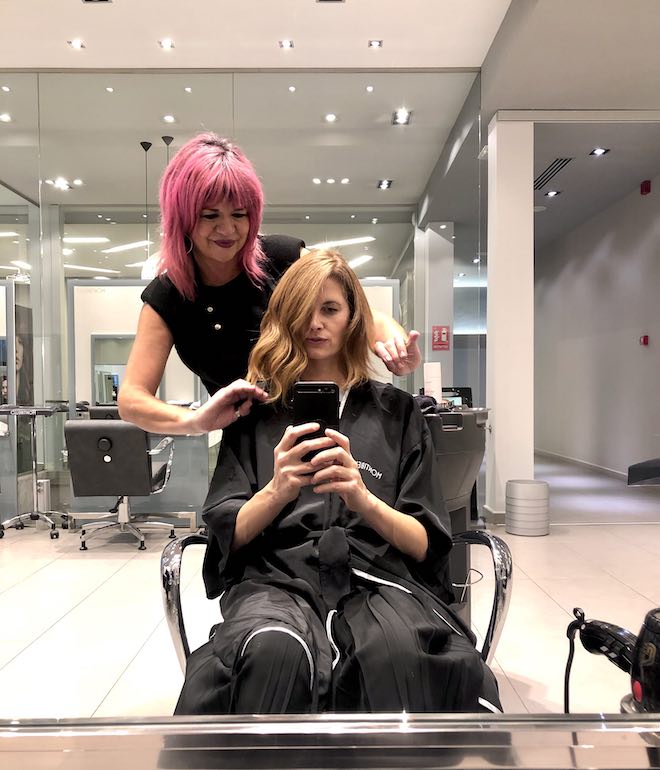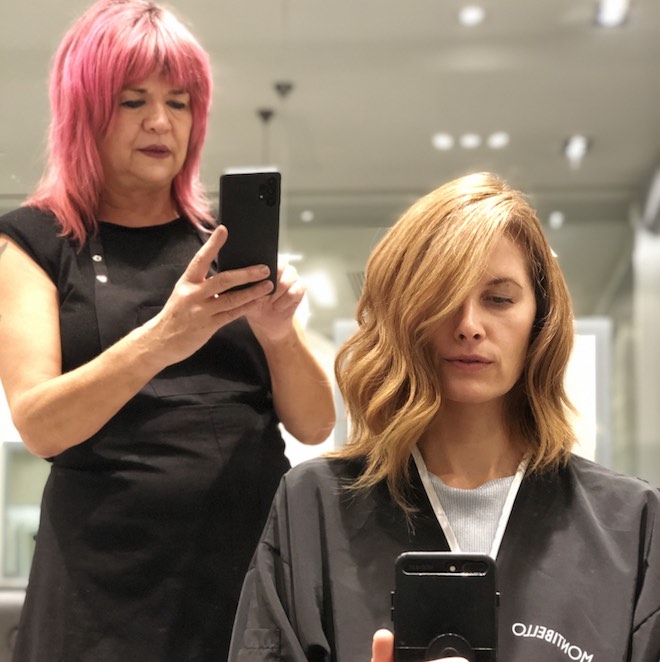 The result has been perfect in terms of color and coverage and, in addition to that, I have noticed the revitalized, silky and shiny hair .
To renew the color in a more uniform way and rescue my hair a bit punished, while the roots were colored with Dénuée, in the middle and ends I applied a twist of two shades of Eclat.
Eclat is the Montibello demipermanent acid ph coloring perfect to refresh and revitalize the color. This type of lighter coloring is not used to cover gray hair, but it is perfect to renew the color and add shine and hydration to the hair.
A hair coloring that respects the hair and the environment
In addition to the good results achieved with Dénuée, another interesting aspect is its respectful nature.
As mentioned above, this is a hair color that works as a treatment. It is not aggressive to the hair and scalp, nor is it harmful to the environment. A fact that makes us like it even more.
The containers are 100% recyclable, the manufacturing process is sustainable and their use saves up to 2 liters of water during rinsing.
To find the Montibello salon nearest you: montibello.com/store-locator
---