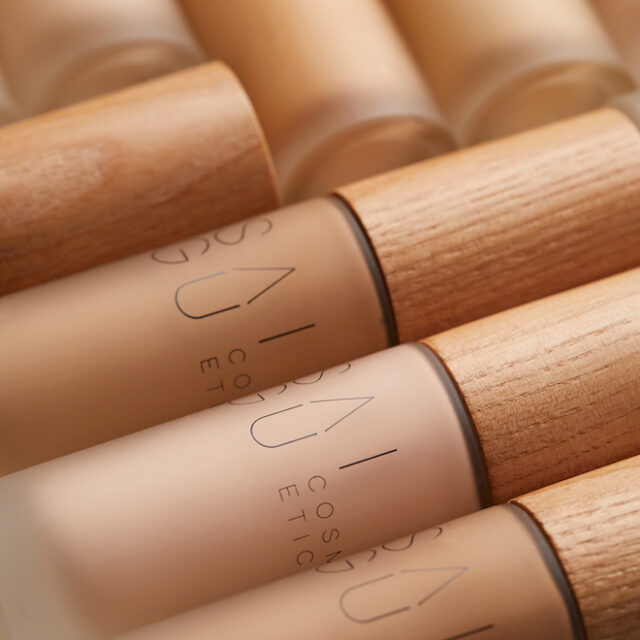 With its natural formulations, its sustainable packaging and the excellent quality of its products, Saigu Cosmetics has become a benchmark vegan makeup brand. And now it opens its first store with laboratory included in Barcelona.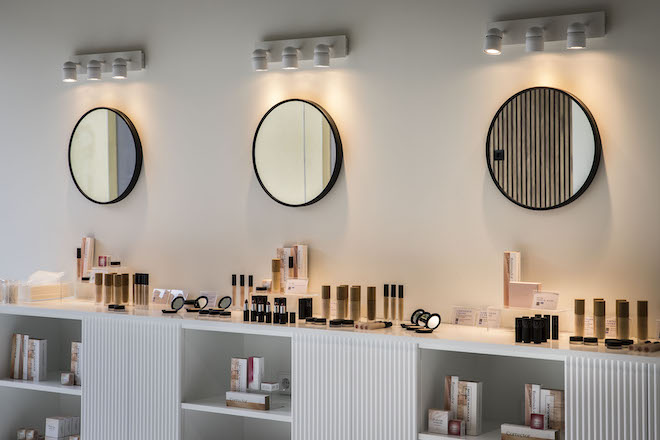 There has been a lot of talk lately about clean beauty (products without ingredients that are harmful to health) and of respectful formulations We are not only with us, but also with the environment. For Saigu Cosmetics these concepts are its raison d'être. Its founders, two friends from Menorca with a great vision and shared ideals, have created the brand in order to be able to offer us good for the skin and the environment .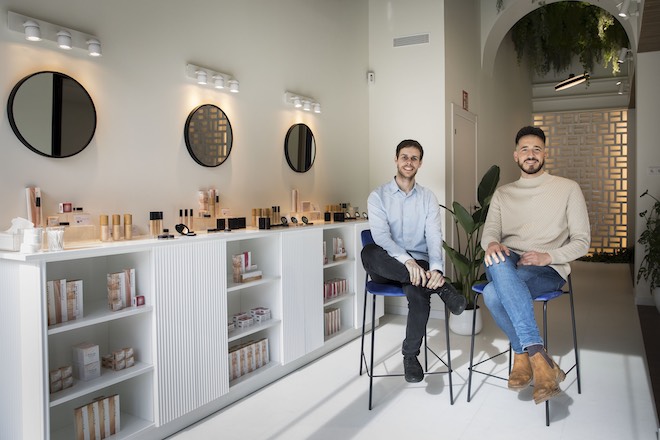 And so, from the union of a chemist with experience in the world of cosmetics, Gerard Prats and, a digital marketing specialist, David Hart Saigu Cosmetics was born. It was February 2019 when Saigu started with its first line of products. Now, only after 4 years, it opens its first physical store in the neighborhood of Gràcia in Barcelona.
What makes Saigu Cosmetics makeup so special?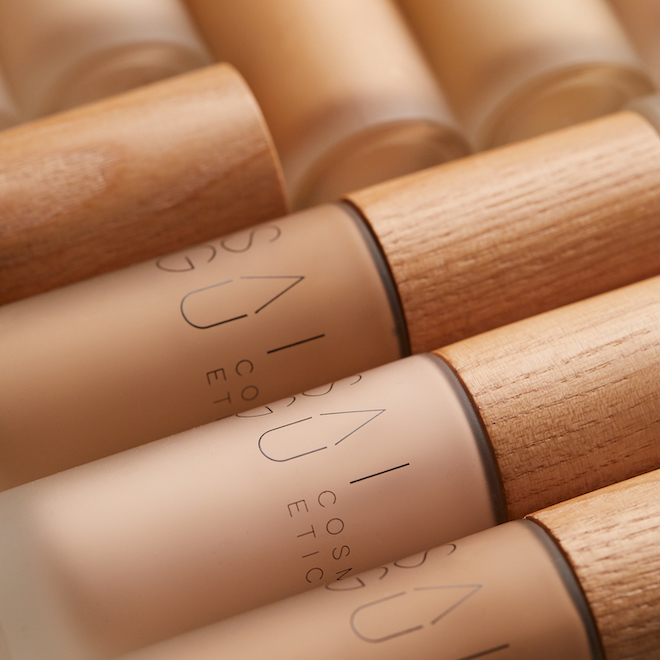 What makes Saigu Cosmetics products different is the approach that is at the core of its brand: high quality natural formulations that its sustainable and respectful and, in addition, they have competitive prices. The idea is to make this healthier and more natural alternative available to everyone without compromising on quality, far from it. This was the first objective of its founders, to demonstrate that there was a sustainable alternative to conventional cosmetics . And therein lies the reason for its success.
This is in addition to a brand approach very close to its users . Born as a digital brand, Saigu Cosmetics has made the networks its main communication channel in which it explains in detail the formulations of its cosmetics and how to apply its makeup. Also very successful is the test they have on their website to know what your tone is (saigu.es/test-tono) I did it and they nailed my foundation color. They also offer the possibility to be advised for the choice of color by sending a selfie.
Sustainable cosmetics made from natural formulations with local ingredients
La sustainability is a fundamental pillar of Saigu Cosmetics. For this reason, the ingredients of its formulations are not only natural are also proximity and, in some cases, also ecological. The production by Saigu Cosmetics is 100% made in Spain. Its laboratories are located in Barcelona and the recycled and recyclable containers and packaging are produced domestically.
Saigu Cosmetics in Barcelona: a vegan makeup store with a laboratory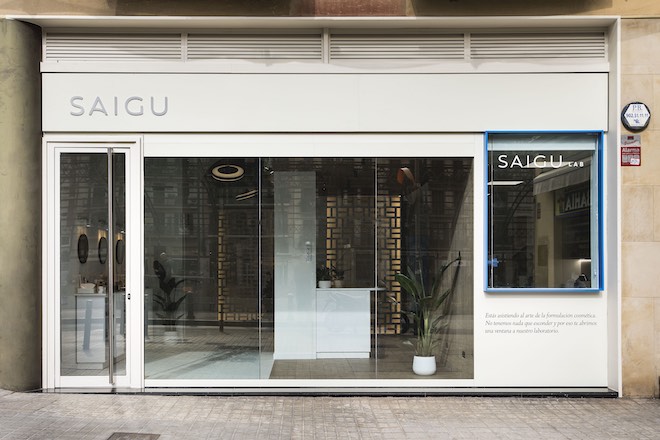 With this first store, the objective of Saigu Cosmetics was also to bring the public closer to the process of creating their products. For this reason, in this space in Gràcia we find an authentic laboratory in which you can see the entire process of creating your products . In addition, of course, to testing and purchasing all their product ranges.
The aesthetics of the space are inspired by Menorca like everything in their brand. From the name, water in Menorcan, to the design of the packaging or the names of their lipsticks. The result is a fresh and modern space with sustainable elements and a clear nod to the place of origin of its founders.
Vegan makeup by Saigu Cosmetics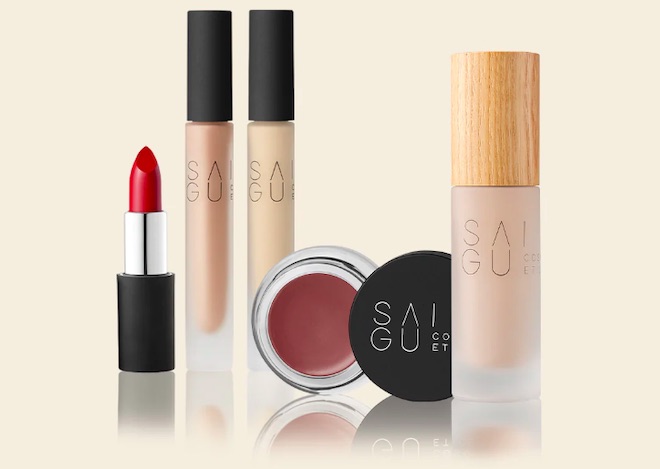 Saigu Cosmetics currently offers a line of 10 makeup products. There are also two skin care cosmetics and for sure many more products to come. In their makeup we find all the must-haves for healthy and beautiful skin . The fluid foundation and liquid concealer are her bestsellers and, having tried them, it's clear to me why.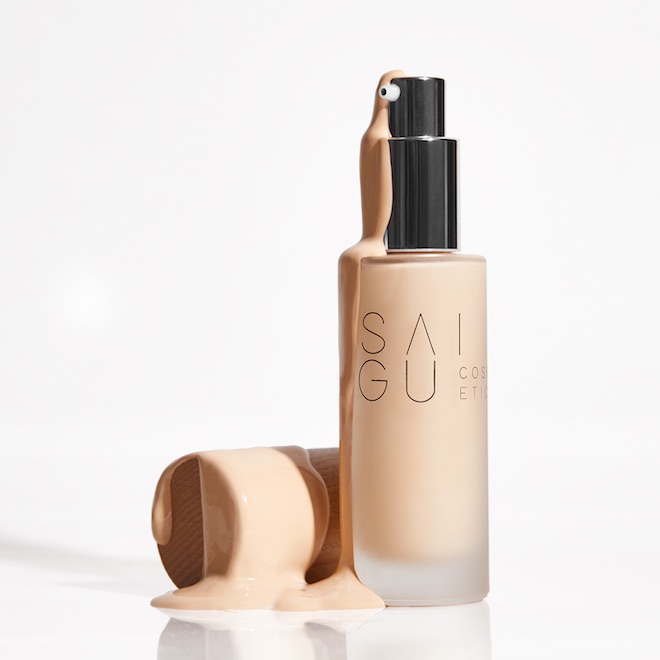 The base is fluid enough to blend with the skin and provide a natural finish of healthy and beautiful skin. But without renouncing a good coverage (it is also modulable) and an effect of unified skin tone .
The same is true for the corrector. It adapts perfectly to the skin tone, conceals dark circles and has the power to cover while preserving the natural skin effect.
In both cases we are talking about natural formulations as everything else in Saigu, which also have moisturizing properties that beautify and care for us at the same time. In fact, these products are very pleasant to wear, they are not heavy but their effect is noticeable. Both the foundation and concealer are available in various shades. I did very well with the online test. Of course, if you have a chance to stop by the store, all the better to try out the various options.
How to achieve the effect sun kissed
Another very interesting product that I have tried from Saigu Cosmetics is the bronzer . It really was something that wasn't in my toiletry bag before and now it seems like a must-have.
It is a cream product available in two shades. Basically, the bronzer is intended to provide us with this healthy skin tone with a little sunshine . The concept behind this product is that the skin is naturally not homogeneous, there are highlights and shadows that are neutralized by applying foundation. With this bronzer we can recreate them.
The product has a creamy texture and leaves a juicy finish with a translucent effect. It is also modulable so we can choose ourselves the intensity we want to give it. To show off this good summer face, apply it on the cheeks, on the bridge of the nose and on the upper part of the forehead. You can also use it to shade your eyelids.
The make-up range is completed with blusher, mattifying powder, powder highlighter, liquid highlighter, two lipstick textures and a mascara.
Los packs de Saigu Cosmetics
On its website, Saigu Cosmetics offers the possibility of buying its makeup by pack according to the needs of each one. A really interesting option. In this way they are telling us which cosmetics we need for our objective and how to apply them. Sun-kissed skin pack, crystal skin pack or good face skin pack, what effect do you want to achieve with your makeup?
Saigu Cosmetics
physical store: Travessera de Gràcia, 185 Barcelona
tienda online: saigu.es
---