A pack of shock treatments to be applied at night to achieve radiant skin in just two weeks.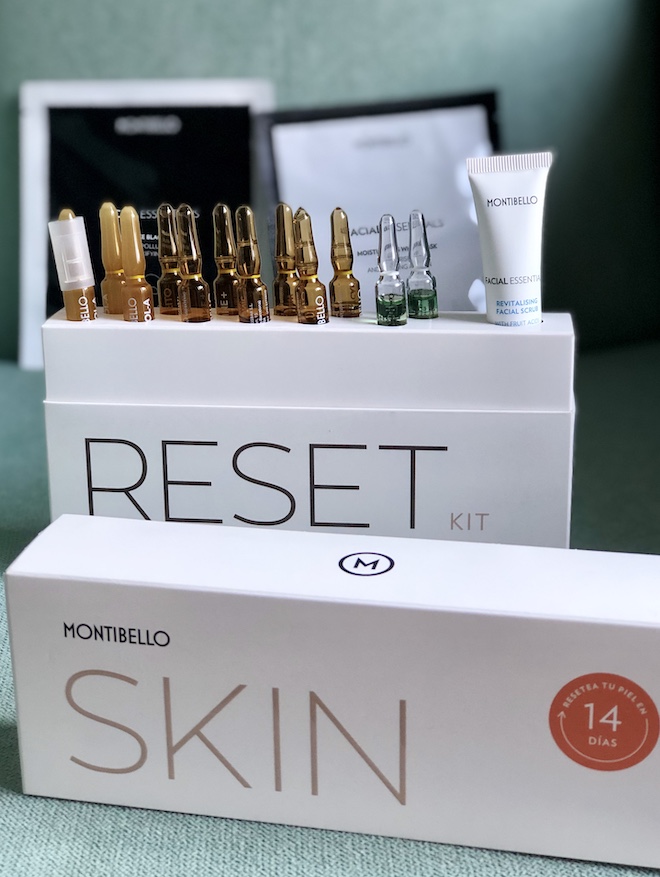 With the slogan 'new year, radiant skin', the cosmetics firm Montibello has launched a intensive treatment pack that will be the jewel of all dull skins . This is the Skin Reset Kit a box with 12 ampoules of shock treatments, 2 masks and a facial scrub. The basic concept is very simple: a shock night routine specially formulated to reset our skin and restore its lost radiance. To achieve this, Montibello has created a specific program using some of its powerful shock treatment ampoules . On several occasions I have tried some of them and I guarantee that with just one application you can see how the skin appreciates it. In this case, to achieve radiant skin, the plan is to begin with a facial exfoliation . The exfoliation ritual is then repeated on the sixth, tenth and last day. On this last day then apply one of its powerful facial masks . These masks are very practical and actually having some at home more than once will save you from a very bad face day. On the first day of the treatment, the radiance Black Mask is applied, a detoxifying action mask for skin suffocated by urban environments, and on the last day of the treatment, the moisturizing White Mask is applied.
A shock treatment to reset the skin and restore its radiance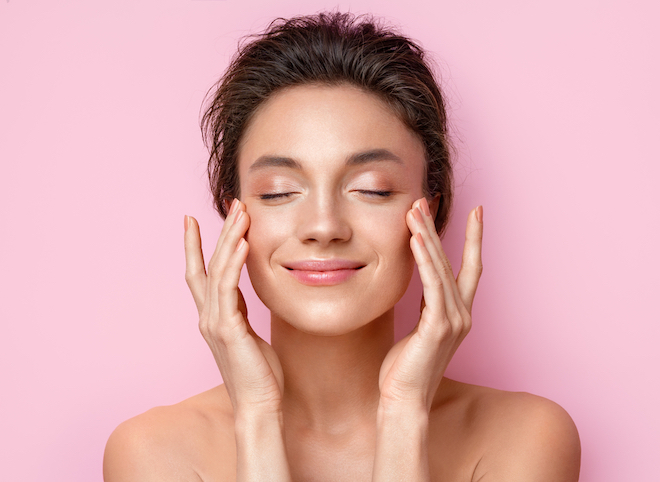 From the second day on, we start with the ampoules for shock treatments e. First we have two days of Hemp CBD, then another two days of Hyaluronic Acid, then three days of Retinol A. We follow with three days of Vitamin + and finally two days of Proteoglycan EGF.
We see in detail the ampoules that come in the Montibello Skin Reset Kit:
SKIN EXPERT HEMP CBD (x 2). A biphasic serum with Hemp Oil rich in Cannabidiol (CBD) that acts as a global skin de-stressor.
SKIN EXPERT HYALURONIC ACID (x2). Serum formulated with 4 types of pure hyaluronic acid that fills wrinkles and moisturizes in depth.
SKIN EXPERT RETINOL-A . Serum formulated with Retinol. Indicated for aging skin and / or acne.
FACIAL ESSENTIAL VITAMINE+ . Ultra-concentrated vitamin serum with revitalizing and energizing action that brings immediate vitality to the skin.
FACIAL ESSENTIALS PROTEOGLYCAN EGF . Serum that helps to globally rejuvenate the skin thanks to its anti-wrinkle and firming action.
Finally, on the last day, apply the Moisturising White Musk single-dose envelope mask, an ultra-moisturizing and soothing mask.
How and when to apply the Skin Reset Kit treatment
The shock treatment should be applied after cleansing and before our usual night treatment. It is very important to follow the indicated order of application. We know that these ampoules are very powerful. But here the interesting thing that this kit offers us is that it provides us the cocktail de belleza perfect for restoring radiance and that healthy, juicy look to our skin. With this type of pack, Montibello offers us a practical and effective solution which goes far beyond finding the active ingredient that suits us. In addition, I am convinced that it is much more motivating to work on our skin with short-term goals and see positive results little by little. This increases the motivation to keep trying more effective treatments and makes it much easier for us to be consistent in the application of cosmetics.
---