Bangs, flowers, logos, maxi earrings, choker, XL stones, pearls, brushes, chevalier, extravagance and lots of color mark an autumn winter in which maximalism and 80's inspiration is presented as the main trend in jewelry.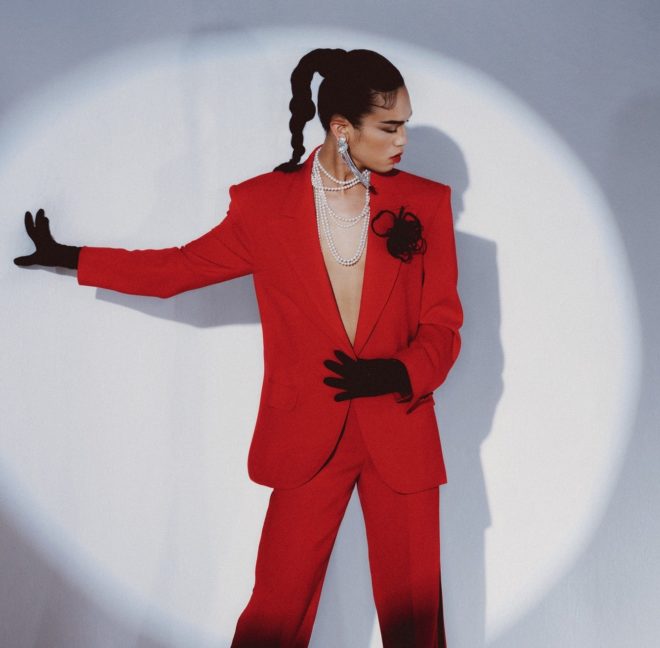 Talking about seasonal trends in jewelry is complicated, without first making a distinction between these trends. pieces so special that they go beyond fashions and other more affordable ones made of more or less noble materials that are updated according to fashion trends.
Real precious jewelry does not understand fashions and trends. For example, a diamond ring is for life, the only thing that can vary from season to season is the way we like to wear it. For example, in recent years, instead of wearing it as a solitaire, it has become fashionable to combine it with other rings, thus creating a beautiful combination of sparkles on our fingers. A classic is to combine on the same finger a rose, yellow and white gold ring, of course choosing designs that look good between them.
The concept of jewelry itself is something special and unique, a piece that accompanies and represents us and does not need to be conditioned by the clothes we wear, as it goes with us.
On the other hand, if we talk about jewelry trends Rather, we refer to accessories that are pure fashion . These are the proposals that we have seen on the fashion runways of this autumn winter 2021-2022 and that we will see versioned in the main low cost fashion chains and in the most fashionable fashion jewelry brands.
In general, for this season the most chic and elegant minimalism has been set aside, fashion jewelry reflects our desire for joy and post pandemic fun and does so in style by fully embracing a rather kitsch and extravagant aesthetic.
The most trendy jewelry for fall winter 2021-2022
Fringed jewelry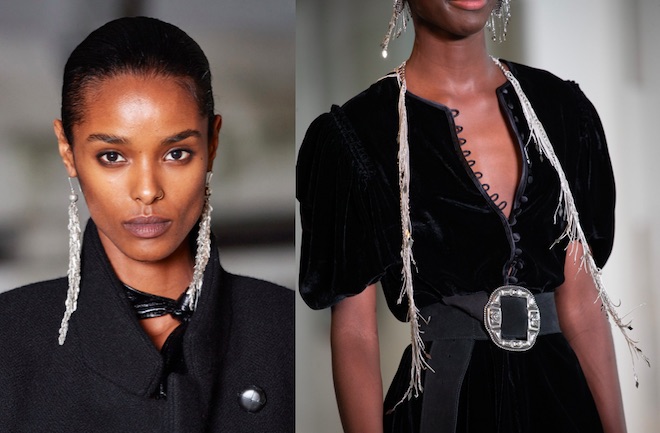 This season bangs are pure trend, we will wear them in all kinds of garments and accessories, even in jewelry.
Chevalier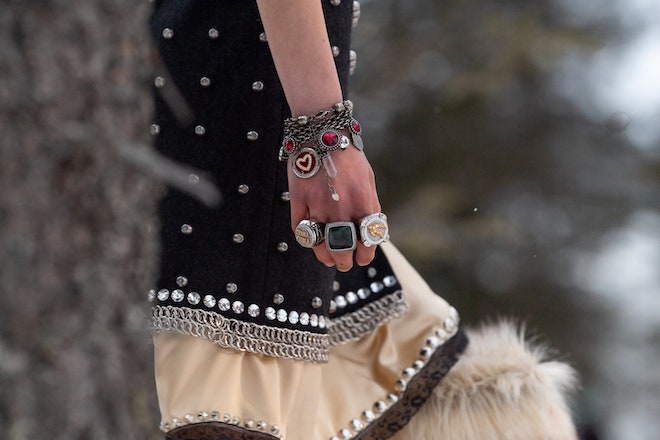 The traditional pinky ring is reinvented. Rings with stamps are worn on all fingers and are combined with each other, filling our fingers with stamps and messages.
Broche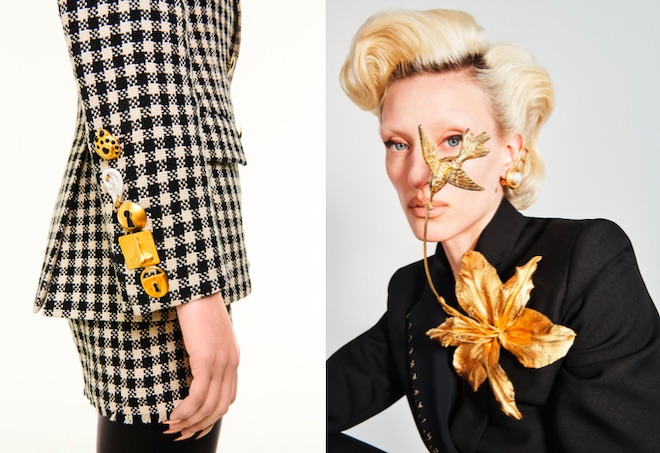 The time has come to take out of the jewelry box this grandmother's brooch that you never thought you would wear. Brooches are back on trend and allow us to decorate the clothes we wear in a unique and original way.
Maxi Earrings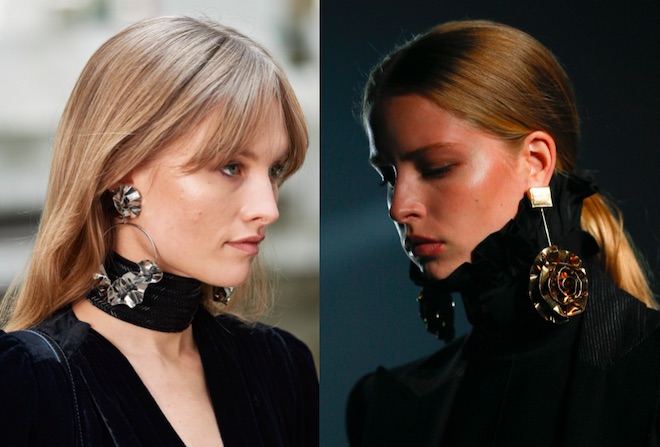 Already very trendy for a few seasons, XXL earrings are confirmed as one of the most trendy jewelry accessories of 2021-2022. They are earrings with maxi flowers, with bangs, with pearls or with a myriad of shiny stones and bring a very special light to the face.
XL Pearls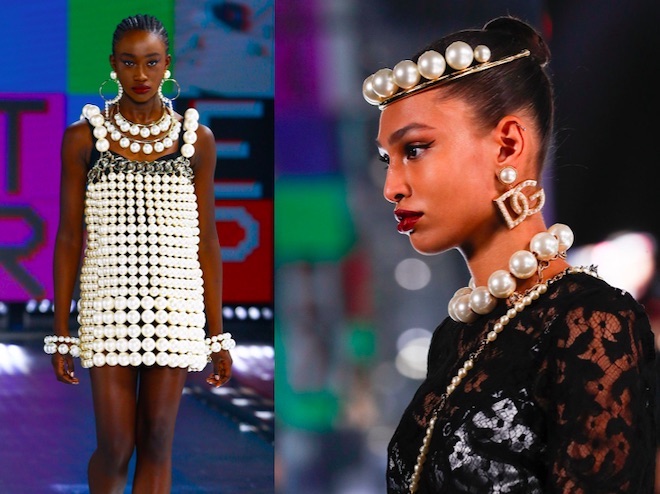 The Audry inspiration is adapted to contemporary maximalism and so the pearl necklace goes from being a great classic to a trendy and extravagant accessory.
Flowers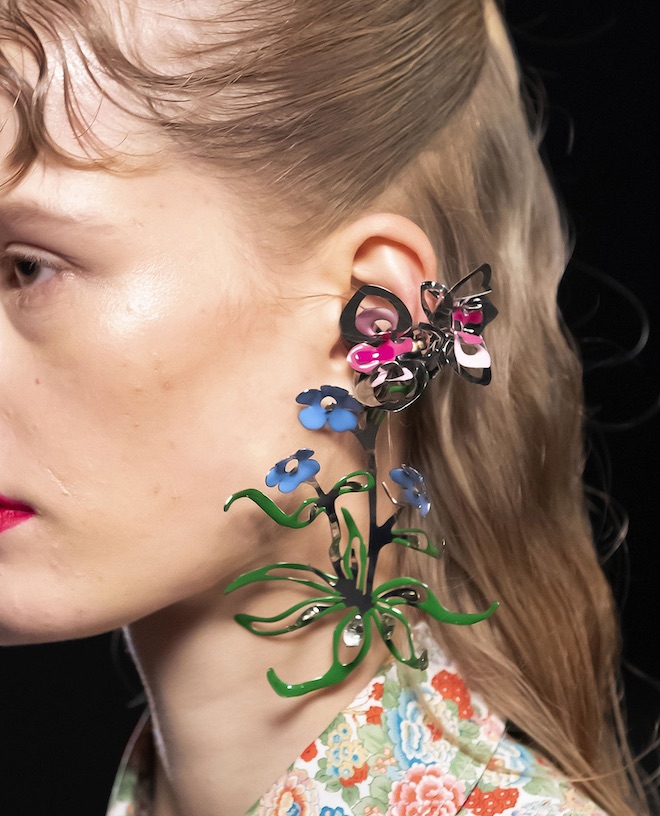 In addition to romantic maximalist earrings, flowers this season are used in all types of jewelry. In necklaces, bracelets and brooches, these spring-like maxi flowers fill the coldest season of the year with color and joy.
---
Footwear trends for fall winter 2021
The 7 trendy colors of fall 2021