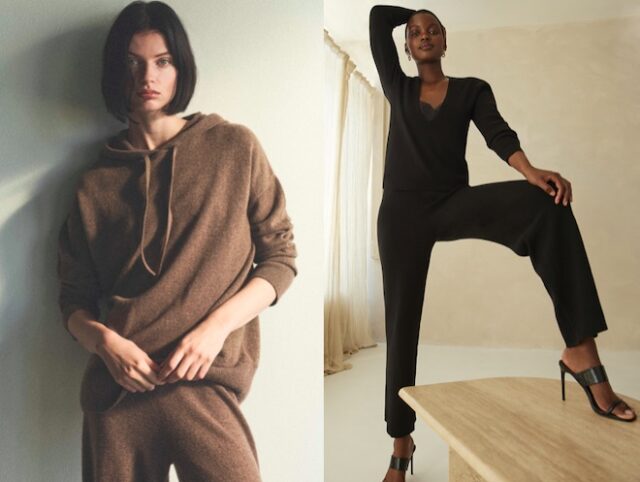 From the confinement we have only a memory left but, despite the fact that now we can go out in the street whenever we want, homewear continues to play a key role in our closet . It's a fact, the same thing is happening with homewear that happened with sneakers years ago. Once we've tried their comfort, we don't want to stop wearing them.
Moreover, it seems that everyone has agreed on this. The trend of wearing homewear started as a requirement and has become a macro trend. . In fact, also for this autumn winter 2020-2021 the major fashion brands have continued to bet on including garments in the style of homewear in their collections.
The homewear that is worn to go out on the street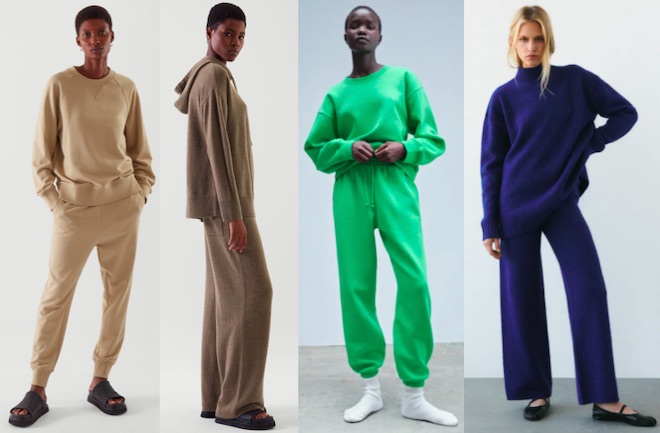 Homewear is in fashion so, in addition to the stores specialized in the sector, nowadays it could be said that there is no company that has not jumped on the bandwagon with a homewear product. line of comfy garments in its collections .
In the past, a sweatshirt, tracksuit or wide knit pants were considered a type of garment to be worn around the house or for sports, now we have adopted this concept of homewear and its comfort to make it the most comfortable garment in the home. streetwear de tendencia . We want to continue to enjoy the comfort that this style of garment provides us and take this style to the street. comfy and informal style that makes us feel so comfortable with the clothes we wear. .
In the stores we have many proposals to go comfortable and very stylish and for this winter trends speak clearly about how to take homewear to the street.
Monochromatic tracksuit set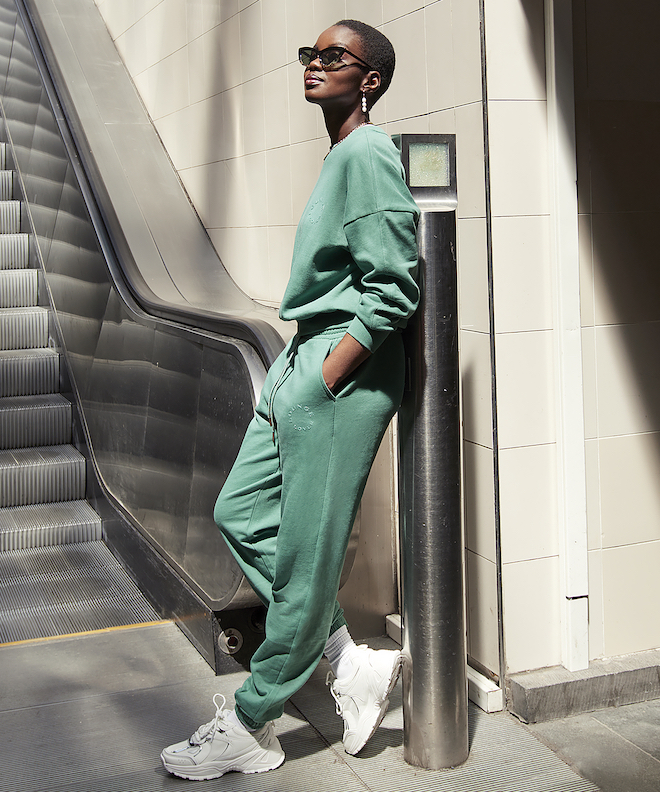 El color block is one of the main homewear trends hitting the streets this fall winter 2020-2021. A set of tracksuit and sweatshirt ton sur ton in fashionable seasonal colors is a great success.
For the most trendy girls, the best option is to opt for the seasonal fashion colors and don't be afraid to dare with fluor colors. Go for pink, green, blue and coral outfits. While if you are looking for something more sober and chic opt for earth tones, ecru, beidges or classic black. The key is comfort but worn with a certain style. Complete the look with your sneakers or your chunky boots and wear it with an oversize coat.
Leisurewear oversize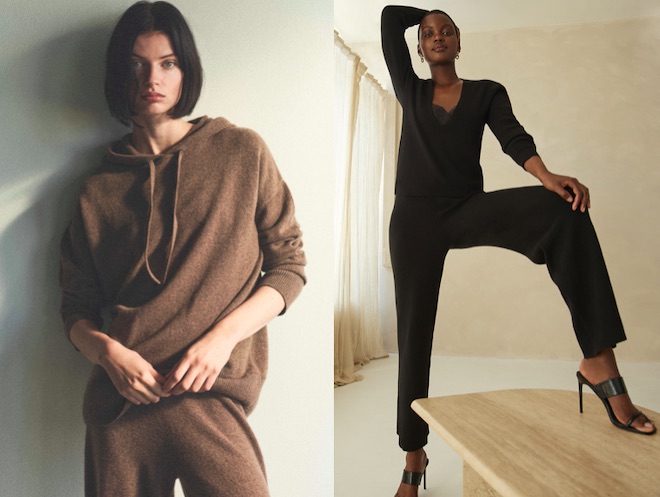 Los materials sound of high quality and oversize silhouettes for the chic seasonal homewear . Patterns merge sports-inspired garments with the most elegant and minimalist aesthetic lines. Cashmere, wool and silk take over sweatshirts, joggers, leggings, bikers and sporty t-shirts, giving them a chic touch that combines practicality and elegance. In this case the colors are neutral (whites, beiges, grays, browns, …) for garments that work as seasonal basics and combine them with blazers, shirts or denim to give a leisurewear touch to our outfit.
Point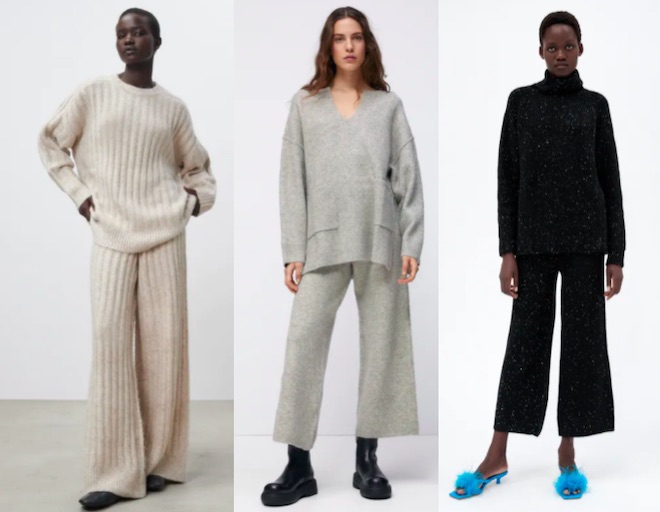 The knitted tracksuit pants (plain, braided or ribbed) with matching blouse is everything. a temporada must . In this case, knitwear takes over the typical sporty style garments to give them a chic and cozy look. Get an outfit in neutral tones or use the pants to combine them with your seasonal basics to show off the tendencia homewear en tus looks de calle .
---
5 seasonal essentials to invest in
Chunky ankle boots, the winter trend shoes