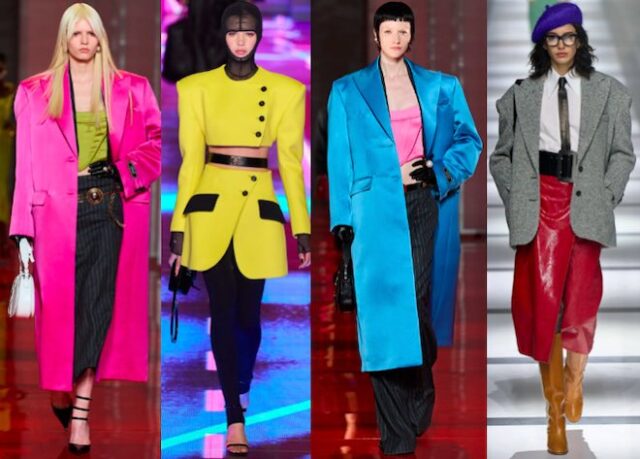 New color trends for autumn winter 2022 2023
The colors we wear are a reflection of our emotions and so the chromatic trends speak of global sensations that we are living in this particular historical moment and at the same time give us the opportunity to express ourselves through the power of color.
Los fashion colors for autumn winter 2022 2023 speak of this latent dichotomy between the joyfulness fun and optimism and the desire for peace of mind and stability The company is also facing a particular historical moment marked by the war in Ukraine and an environmental crisis.
Thus, on the one hand, we have powerful vibrant colors and on the other neutral tones and colors of nature in a palette that invites us to look for our own combinations. In fact, as always, the interesting thing is not only the trendy colors, but also to see what we can find. how to wear them and which are the trendy color combinations .
FULL COLOR VITAMIN
Vibrant and fluorine colors are on trend and in full color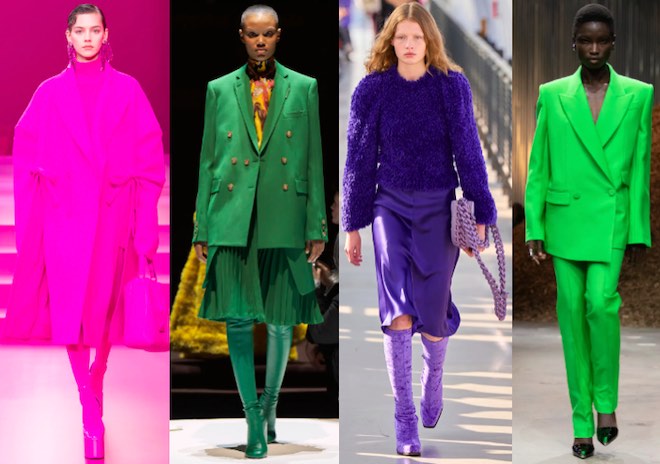 Intense blue, orange, fire red, emerald green, lime green, purple and a special mention to fuchsia pink, undoubtedly the most trendy color of the season. Proof of this, the #PinkPP by Valentino, created by Pierpaolo Piccioli in collaboration with the Pantone Institute.
These are the bolder colors of the trendy color palette for oi 2022 2023 and the trend is to bring it to full color in powerful and sophisticated monochromatic looks .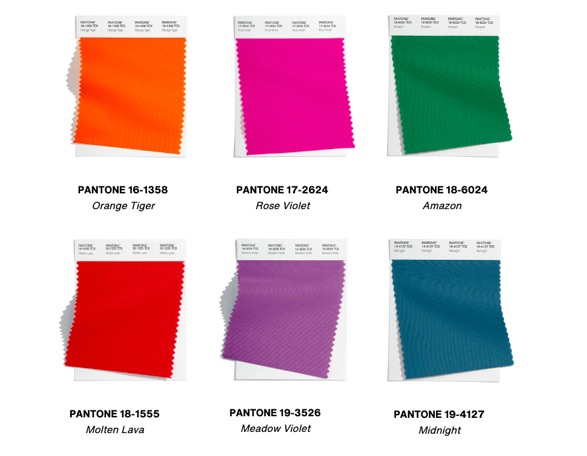 We are used to wearing this type of shades in color block, combining them with some opposite color capable of lowering the intensity, but this winter trends invite us to embrace the color from head to toe.
How to combine winter fashion colors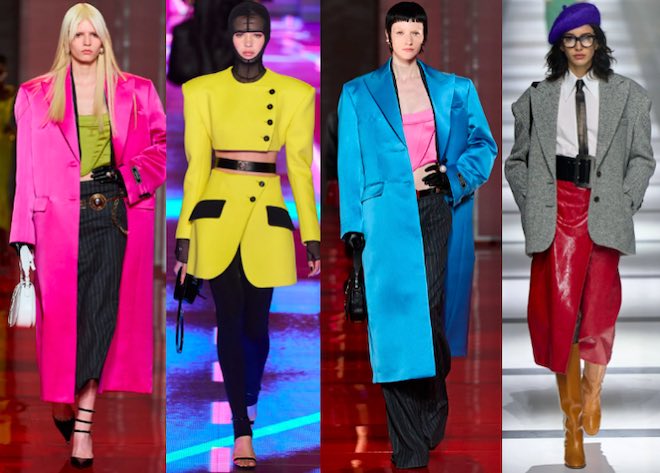 If you don't dare to go for the full color look, use the combination of a basic shade with a fashionable color : with black, or black and white ( the pied-de-poule black and white will be a hit this season) you will have the perfect combination without risking too much.
Another option is to combine some of the vibrant tones in fashion with the most delicate trend colors. Red, pink or green with browns, ecru and beige are a safe bet.
EARTH SHADES: Browns, ecru and beiges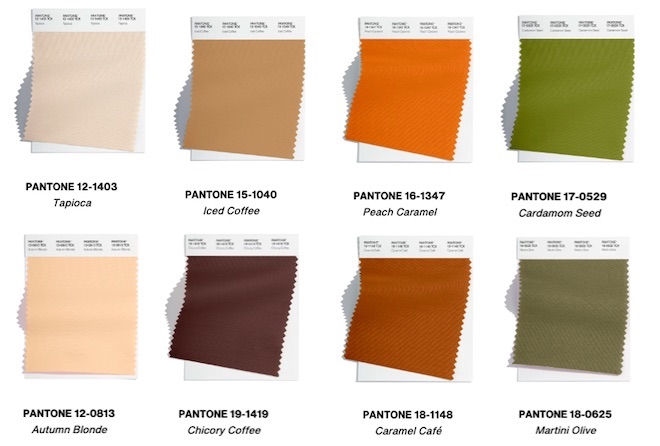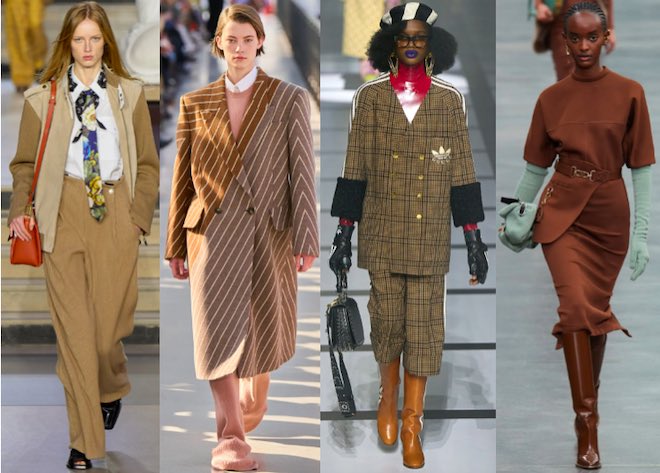 The other part of the palette is made up for by the earth tones with typical autumnal ecru, bedges and browns que provide warmth and stability . Warm and cozy browns are a classic for the cooler season.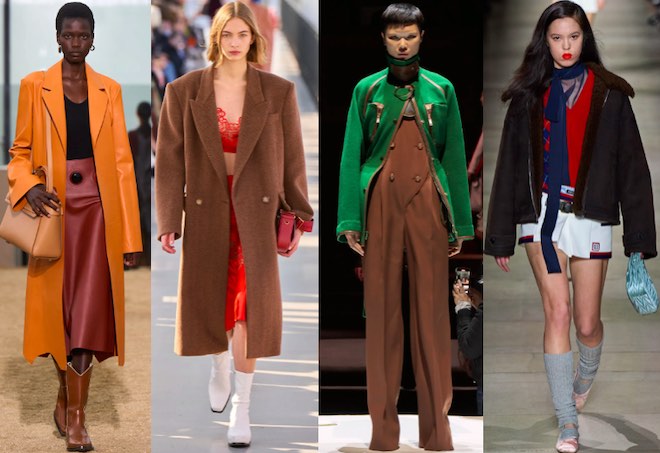 This year we will wear the shades of coffee: in its purest version as dark brown, sweeter in caramel tones and lighter with Iced Coffee. These browns, as well as beiges and ecru, will be in in total look, providing sophisticated and elegant styles. . But if you want to give it a touch of color, mix them with the most vibrant fashion colors.
Ideal combination brown-red / brown-green / brown-yellow.
For the warmest caramel opt for cooler tones: with blue, green, purple, etc.
Black & White (Pied de Poule)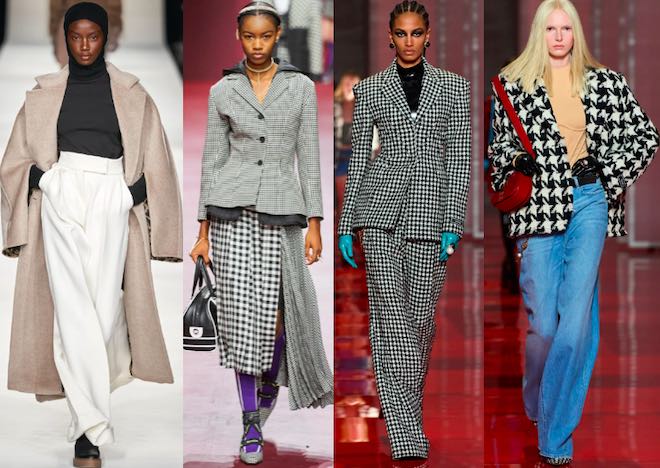 This winter both the black as the pure white are once again the main protagonists. What is more elegant than a total black or total white look. This winter these monochromatic outfits are trending again. But they are also worn together: combining the two colors or as basics to play with more fashionable tones.
From this classic combo comes another trend : the Pied de Poule . The Pata de Gallo print is back on trend as its most classic fabric en Black and White its best representation.
Gray, a trendy basic
Gray, the great passpartout evergreen is another color that we will use a lot this season. It is a neutral and elegant color that conveys a sense of balance, this season is worn in total look but since it works well combined with all colors can play with accessories to give the touch.
To see the full report on the Pantone Institute's fall winter 2022 2023 fashion colors: pantone.com/fashion-color-trend-report
---
Fall Winter 2022-2023 Fashion Trends
Latest men's fashion trends for the fall/winter season