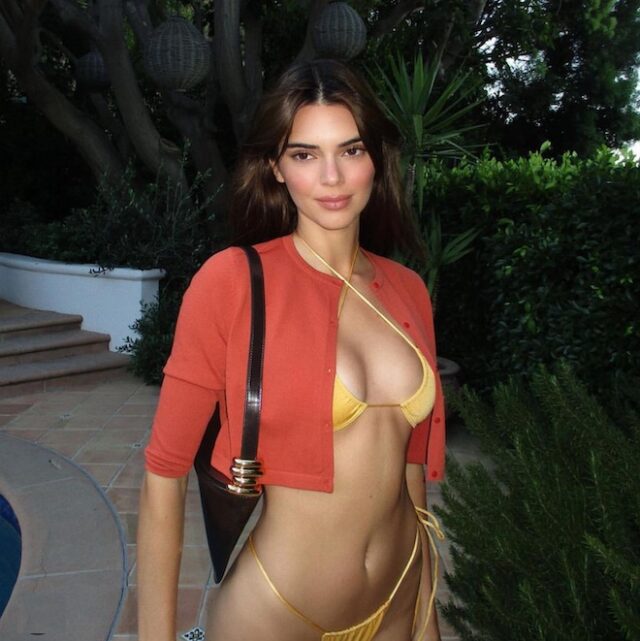 Of all the swimwear trends of the summer is the one that is triumphing the most on the beaches and consists of wearing the top of the bikini triangle backwards.
A trend that comes from DIY that has invented a new way to wear the bikini top and is now the most desired trend in seasonal beach fashion surpassing crochet and cut out.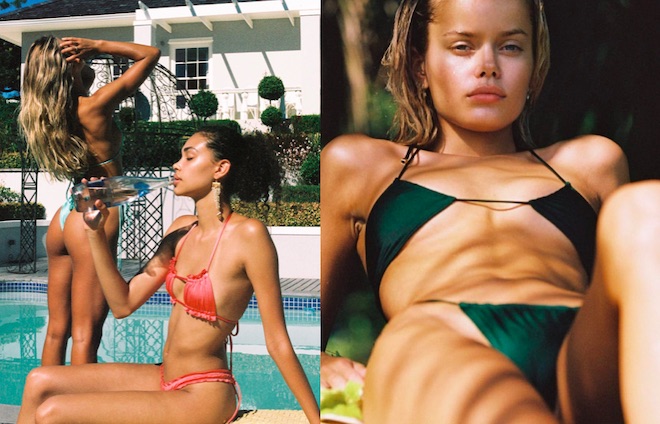 El bikini upside down is not something so new. It's been a couple of years since we've started to see how the classic triangle bikini top has started to reinvent itself. But it has taken the Kardashian's to start wearing it in their media publications on the networks for everyone to recognize it as something very trendy. So, what started out as a bikini worn in a different way, has become a new design of the top of the classic triangle .
A bikini that appears to be a bikini turned inside out, but is actually a bikini purposely designed to achieve this inverted triangle effect With the gathers in the middle of the chest instead of underneath. And it's definitely the trendiest bikini of summer 2022 .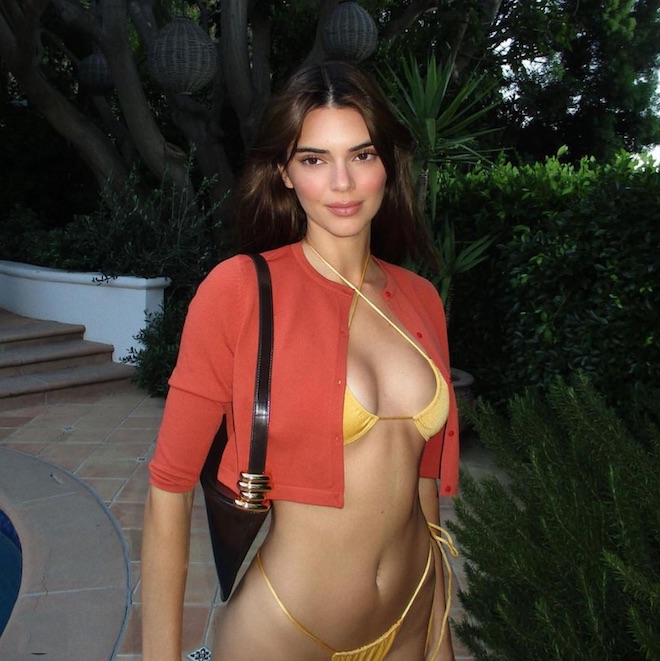 In May Lyst already warned about this trend alert. Now, what started with the Xena del bikini upside down de la popular marca Sommer Swim The new bikini, which Khloe Kardashian made viral (Kendall Jenner had already shared it in 2020), has become a new model of bikini with inverted triangle reinvented in a thousand ways that this summer we have versioned for all tastes in the collections of many swimwear brands.
How to wear the backwards bikini, the swimwear trend of summer 2022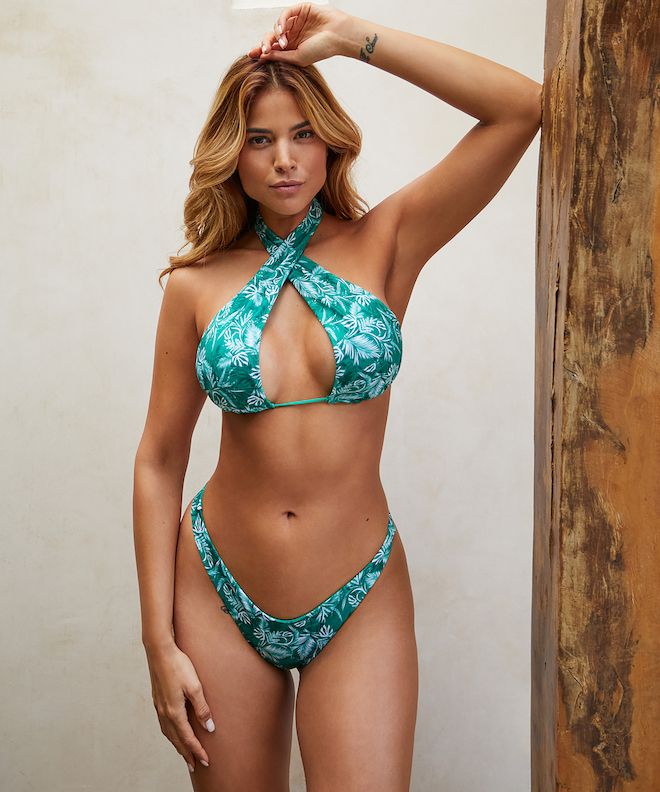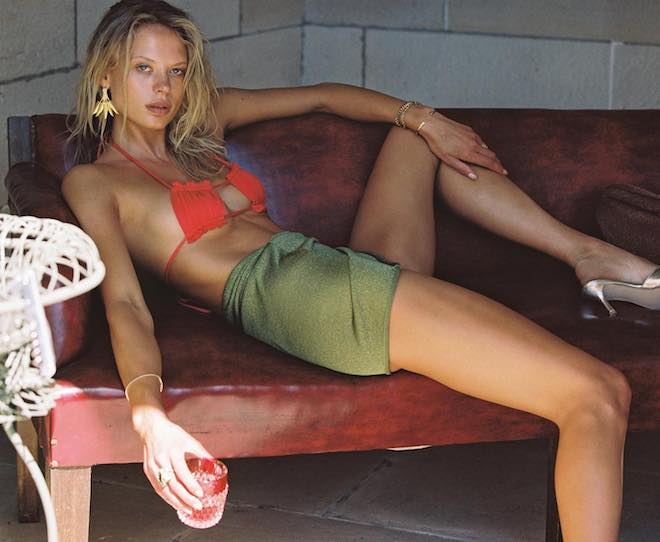 The basic concept is very good. We are talking about a triangle bikini that we all probably already have in our closet. It is just a matter of putting it in a different way using all our creativity. With this basic triangle we have the trend done by simply placing it inverted, knotted in the back and with the gathered area in the neckline. But if we want to play a little more with the trend, there are plenty of options. Crossed in front, strapless style to create a bandeau or zig zag. The limits are set by ourselves and the interesting thing is that this summer we already have this fashionista bikini upside down in the swimwear collections of many brands of bikinis and swimsuits.
Summer 2022 swimwear trends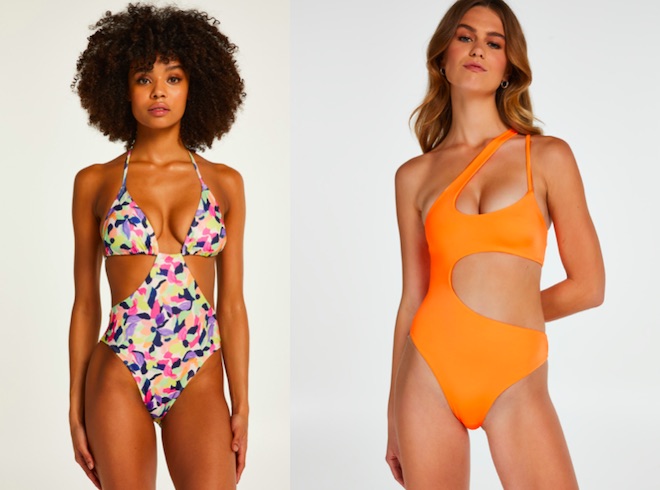 The one with the upside-down bikini is possibly being the most viral trend of the season but it is not the only one.
Los cut out swimsuits the crochet bikinis of seventies essence and the minimalista headband almost sporty style very 2000s' are other swimwear trends of the season that are triumphing this summer. So as always the key is to find the trend that we like and most favors us to feel divine and fashionable on the beach.
---