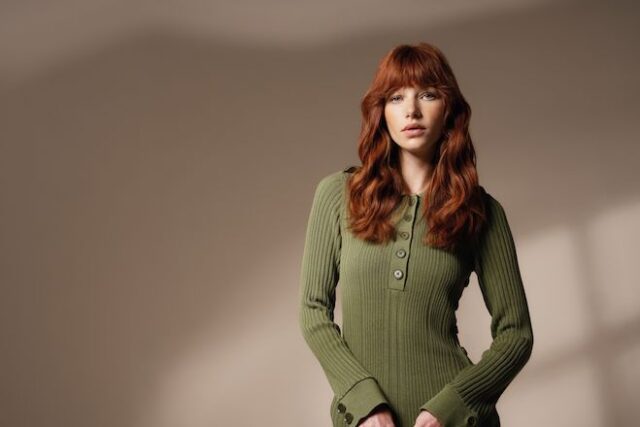 Effective, guaranteed and respectful, Montibello launches a demipermanent hair color with anti-ageing treatment.
Montibello adds to its range of vegan hair care products ÉCLAT, an acid pH demipermanent coloring that transforms color into a treatment.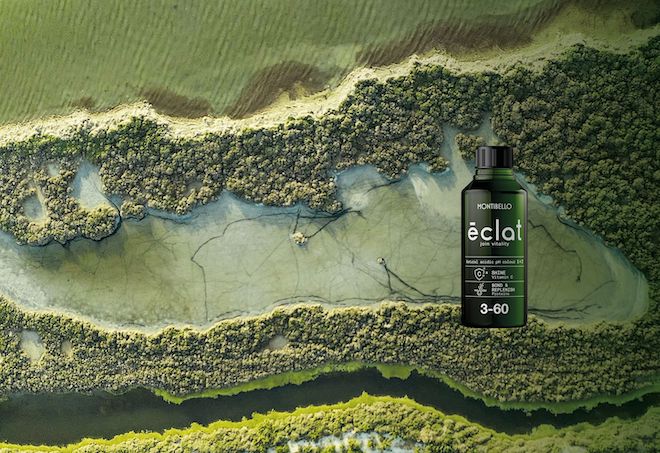 The Spanish cosmetics company Montibello has been betting for some time now on vegan hair care products surprising with its launches. We tested the line DECODE-ZERO a range of vegan products of the most complete, for caring for our hair at home in an effective and respectful way. En this post We are talking about this line of products, which are very interesting because of their excellent results and its practical, invisible and clean fixation .
In addition to these hair cosmetics products, Montibello has also created a vegan professional coloring able to provide the same results in terms of gray coverage and color duration as conventional coloring with ammonia. And now, it completes its eco-friendly hair care range with SPARKLING an innovative demipermanent acid pH staining .
ÉCLAT by Montibello, an alliance between color and treatment
With this new launch Montibello adds to its professional service with organic products a demipermanent coloring that is actually a color treatment that revitalizes and repairs hair . With ÉCLAT in just 20 minutes we have a renewed mane. The effect is that of an anti-aging treatment, after its application we have a revitalized hair, healthier, shinier, more hydrated, stronger and with more body.
This type of coloring does not cover gray hair, but rather makes up for it, so it is ideal for those seeking a natural effect and, if you need coverage at the roots, it can be combined with the DÉNUÉE dye, which is Montibello's vegan permanent coloring option.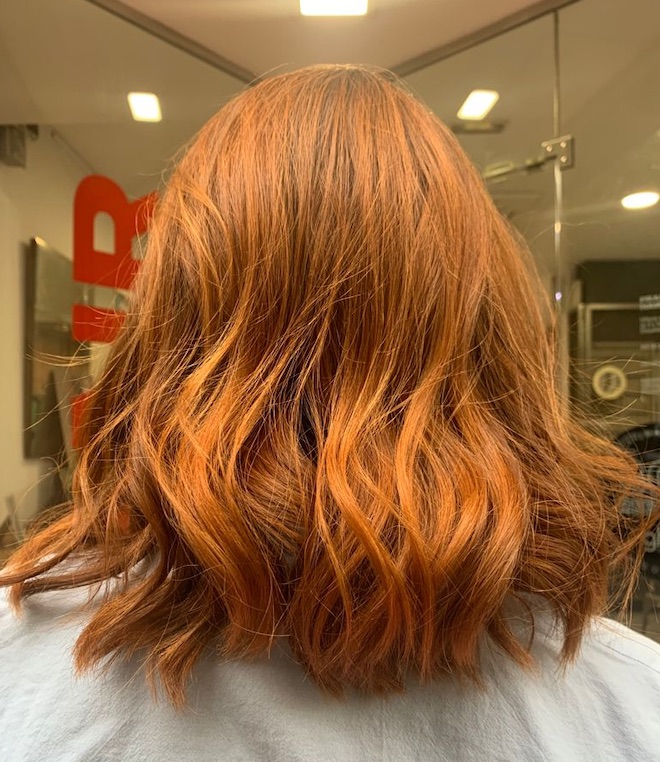 We tested it in the salon Frame Hair Club de Barcelona (Pau Clarís, 136), un center that works exclusively with all Montibello ranges. and we saw firsthand its excellent results. The hair comes back to life, has more body and elasticity, the color is more vibrant and its effects last a few washes (up to 15/20).
A coloration committed to the planet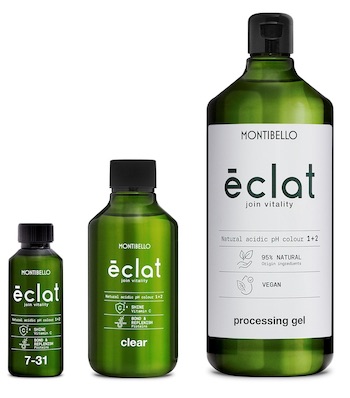 In addition to the good results offered by ÉCLAT, the interesting thing is that we are talking about a product committed to the planet . Its formulation vegan with up to 90% of natural ingredients es biodegradable has a sustainable packaging made of recycled plastic, no contains amoniac and is produced with renewable energy .
---
Which hair color is best for my hair?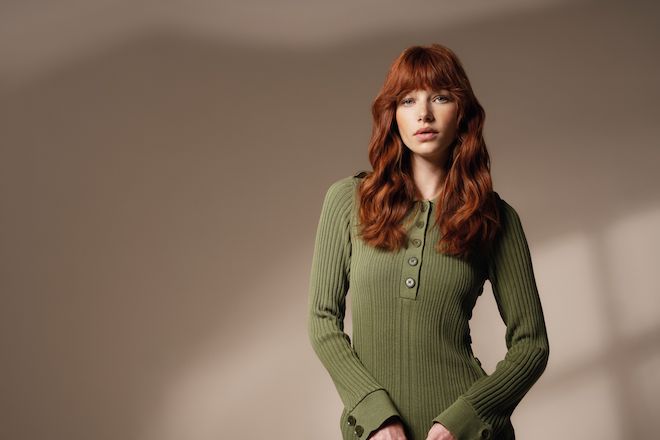 The world of hair coloring has evolved a lot, now on the market we have three types of colorations each designed to meet specific needs. So, by choosing the right one for our hair we can get the best results. In addition, we can now also choose between conventional and vegan products.
1. PERMANENT COLORING
It is the conventional coloring of all life that modifies the natural pigment of the hair by penetrating inside the hair and filling it in mass. This type of hair coloring is what we need when we are looking for a optimal coverage of gray hair or we want to lighten or modify the hair color . Commonly, the formulation of permanent hair colors usually contains ammonia although, as we have said, the world of professional hairdressing has evolved a lot, and now there are effective ammonia-free alternatives that are even vegan like Montibello's DÉNUÉE hair color.
2. SEMI-PERMANENT COLORING
Unlike permanent hair coloring, this type of coloring only acts on the outermost part of the hair, deposited on the outer layer. This This type of coloring is perfect if we want to try a very vibrant color or fantasy colors. since after a few washes the color disappears.
Semi-permanent hair coloring does not compromise the hair in any way but on the other hand it does not allow you to really modify the color or cover gray hair. We can cover gray hair momentarily (until the next wash) with an instant root correction spray such as Montibello's Colour Camouflage available in various shades.
3. DEMIPERMANENT COLORING
Demipermanent hair coloring works on the outside of the hair and partially on the inside. It does not open the hair as much as permanent hair coloring and does not modify the natural structure of the hair, but it does ideal for refreshing a color that has lost its shine. It is the perfect coloring for natural hair that seeks shine and nuances but does not want the color change that a conventional dye would provide. It is also perfect to apply on the mid-lengths and ends when touching up the roots with permanent coloring.
---
To find the hairdressing salons that work with Montibello: montibello.com/store-locator