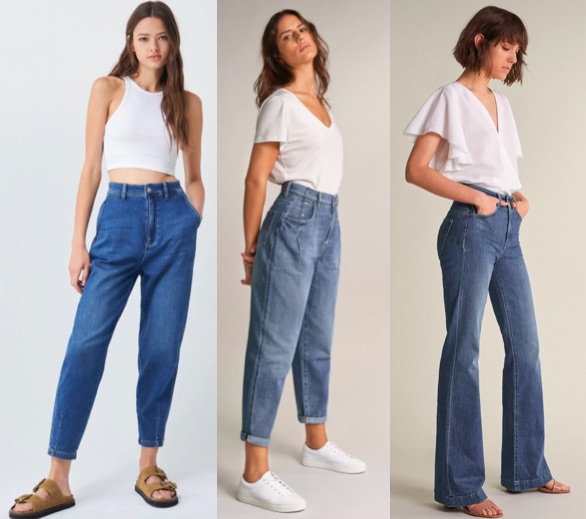 If your goal is to renew your jeans in the coming months, you should be aware of the fashion trends for next fall-winter. The joint feature of all of them will be comfort, since this season's fashion jeans will no longer be tight-fitting, but will opt for roominess and looseness. A Here are the trends for women's jeans for the coming season. .

Women's denim trends for this season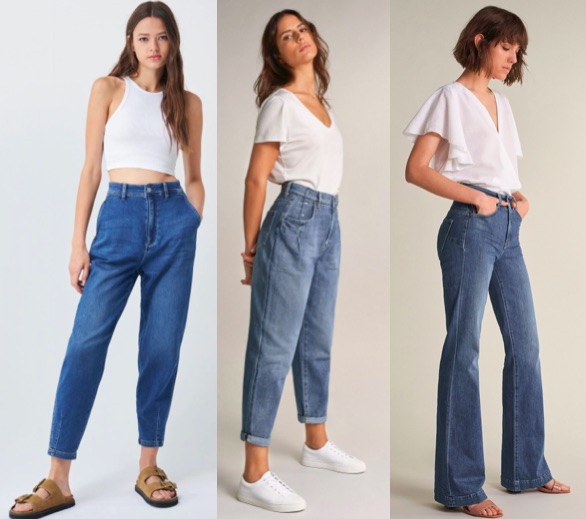 One of the denim trends for this fall-winter is flared denim jeans, a 1970s influence that will be very popular this season. . In any case, the trend will be for jeans with high-waist, high-waist designs, rather than low-rise jeans.
Likewise, another of this season's trends in jeans will be those known as "slouchy", perfect for straight and very slim silhouettes. . This is because the combination of the high waist and the legs flared from the hip will give the sensation of having many more curves. In addition, if you are a short person, you can combine them with heeled ankle boots or platform sneakers to prevent the design from subtracting centimeters of height.
Another trend in denim for this autumn-winter are the "joggers" pants, which were already in fashion last year, but they repeat as a trend for this 2021. . Given its comfort, this design is perfect for any plan, from teleworking, shopping or meeting friends.
In addition, New this season are bootcut jeans with a slightly flared design. . As with other models, the best trick to choose the "bootcut" jeans that best suits your silhouette is taking into account your height. So, if you are less than 1.65 m tall you can choose a high waist model, while if your height exceeds this figure you can choose both high and low waist designs.
Men's denim trends for this season
One of the trends of this season in men's jeans will be the slim designs, which have been imposing themselves for months in front of other models. . However, it is important not to confuse them with "skinny" pants, since although this design is also very tight, it is not as tight as a "skinny" pant.
Likewise, another trend in men's denim will be the so-called "loose jeans", wide and gathered at the bottom of the jeans. . The best way to combine them is to wear them with sneakers or Timberland boots, which will accentuate their relaxed look.
The "ripped" model will also be a type of jeans that will be very popular next season. . Very tight and broken at the knees, the most popular shades will be blue and black.
Finally, another trend in men's denim will be straight-cut jeans. ". With a much more formal touch than the previous ones, the "straight" jeans will be perfect for any type of situation, but especially for those in which we have to wear an elegant look.
---