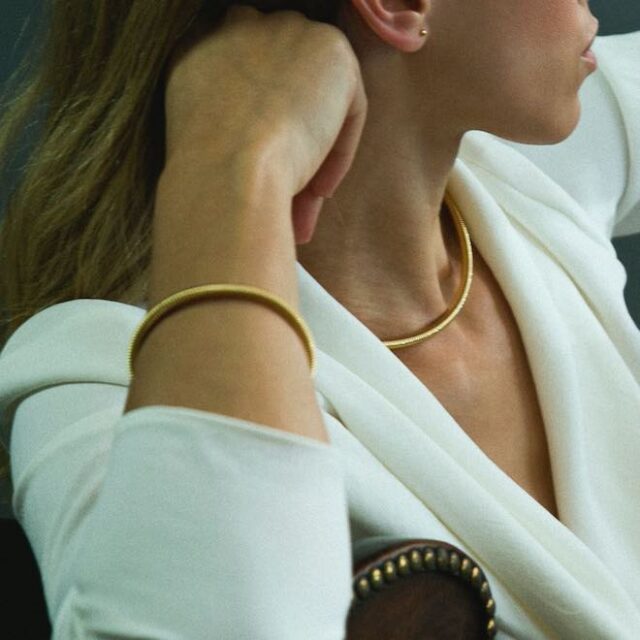 Sustainable jewelry, creations Made in Spain, pieces that are works of art, craftsmanship and a lot of personality.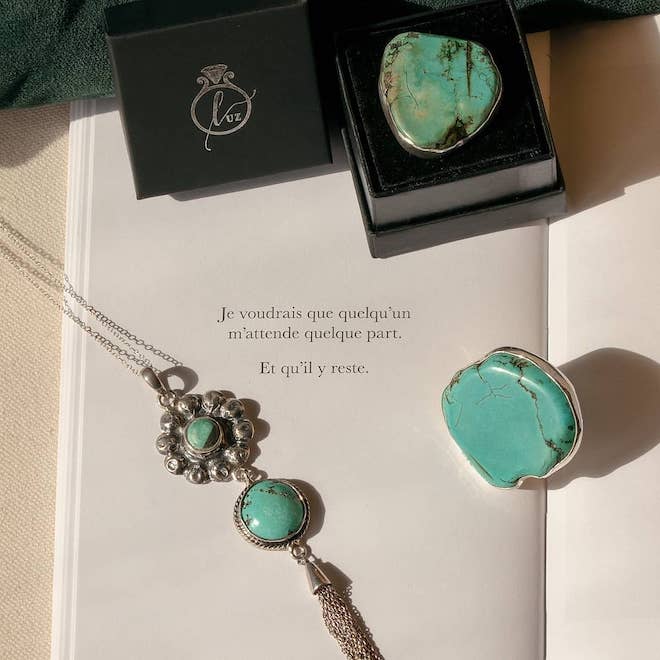 A piece of jewelry is an accessory through which we do much more than complete a look. With the piece of jewelry we wear we are talking about our personality or our state of mind. we are telling our values and what we like the most. There are pieces of jewelry that are fashions of the moment designed to be worn for a season and there are unique and exclusive jewelry created to accompany us and represent us for many years. It is about the latter that we are going to talk in this post mentioning five different Spanish brands where you will surely find the jewel that best represents you.
5 Spanish jewelry firms to bet on
---
1. LUZ PLATA
Ethical and sustainable handcrafted jewelry with silver and natural stones
Plata Luz was born in the 80's in the southeast of Spain as a creative jewelry studio and then expanded by adding to its collection selected pieces from various artisans and small companies around the world. The common denominator in all of its jewelry is the exclusivity of craftsmanship that makes each piece a unique unique jewel sustainability of the materials and a process of creation ethically responsible .
Until recently, Plata Luz sold only in its store in Torrevieja (Alicante) but has taken advantage of the restrictions of the pandemic to reinvent itself and open up to the online world with an online store. e-commerce in which it gathers the pieces of all its collaborators and promotes a sustainable and respectful creation process with its workers.
In its selection of jewelry we find original creations with a lot of personality worked mainly with sterling silver (925) but also with gold and bronze. The hallmark of the Silver Luz jewelry is the exclusive selection of natural stones that make their rings, pendants and earrings unique pieces that are true works of art.
Agate corneola and dark green tourmaline, as in the two rings in the photo, turquoise, natural larimar, African Ruby, Agate, pink chalcedony, dendritic Opal, natural amber, …to enter in Plata Luz is to get lost in the world of natural stones and discover all its charm.
2. JULIETA ALVAREZ
Jewelry ceramic sculpture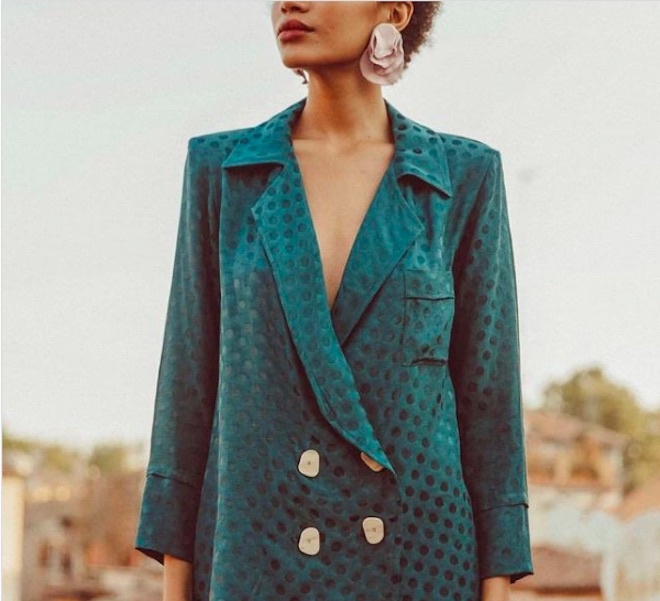 If you are looking for originality and extravagance you will love Julieta Alvarez's creations. Her glazed ceramic jewelry inspired by nature are true works of art.
Pendants, earrings and rings are filled with colorful flowers, leaves and shells, all rigorously handmade in her Madrid workshop. Her oyster earrings have been featured in several magazines and have become one of the brand's most iconic pieces.
3. VERBENA MADRID
Raffia earrings that recover the Spanish craft tradition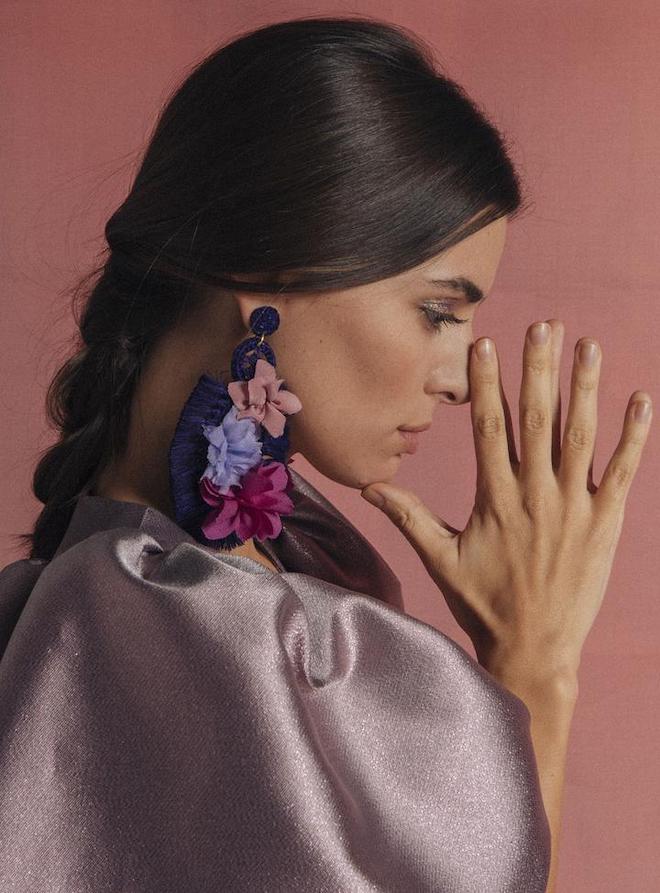 Your complements 100% handmade in Spain recover the more traditional craft techniques to create unique and extravagant earrings. In Verbena Madrid's pieces, tradition and innovation merge to find a new balance. The result is jewelry of the most current with a strong folkloric note characteristic of the firm.
To realize your natural raffia earrings The result is an exclusive and unique piece of jewelry with which to dazzle and at the same time protect the national cultural heritage.
4. DAUGHTER OF STYLE
Fun jewelry with a good vibe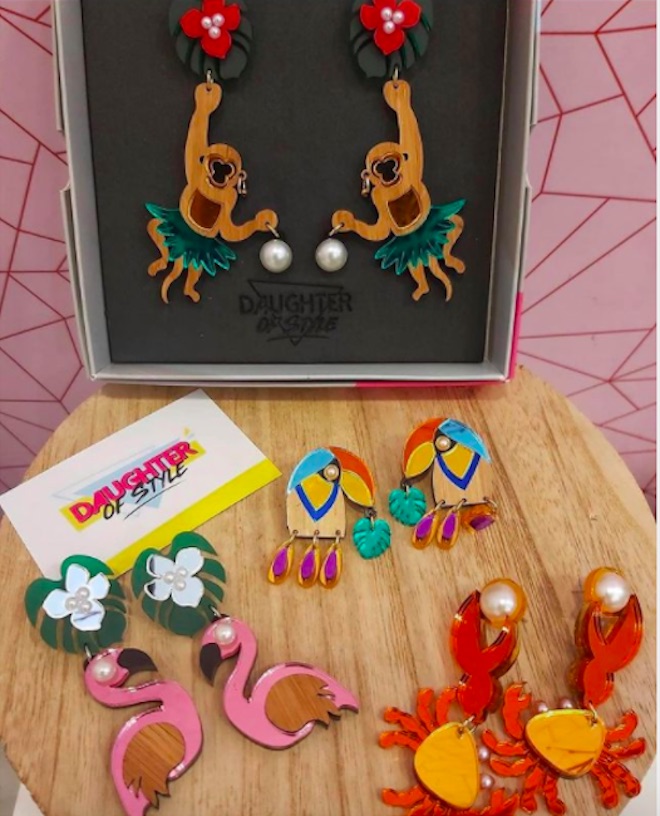 With a 100% handmade-in-Spain sellout, the firma asturiana Daughter of Style is inspired by the 80's, the 90's, the palm trees, the beach and, above all, the '. good vibes The 'The right accessory to create your fun and colorful jewelry collection.
Parrots, zebras, flamingos and, in addition to animals, also fruits, starfish, crabs and little fish are the protagonists of its fun maxi earrings that taste like summer. Ideal accessories to give a touch of color and joy to any look.
5. SMALL AFFAIRE
Timeless and minimalist slow jewelry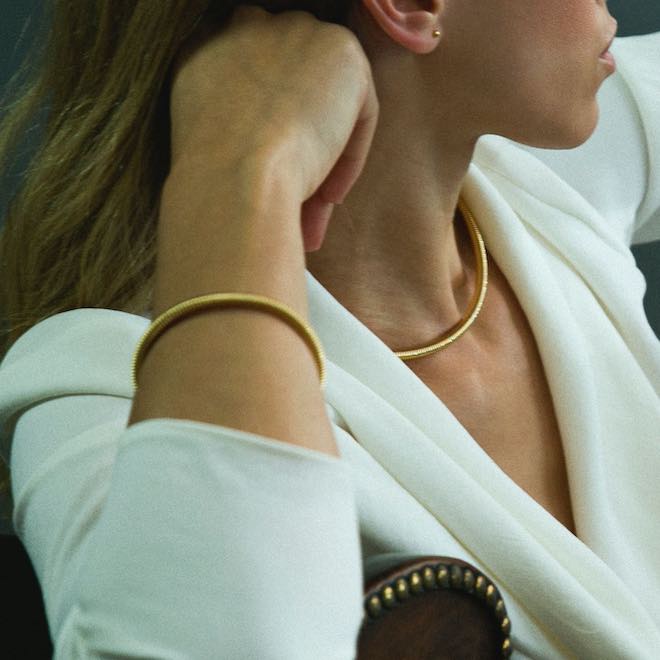 A firm Made in Spain that was born with the desire to merge the traditional and the contemporary in their designs to create these timeless and versatile pieces that we wear year after year regardless of trends.
Los complementos de Small Affaire son ethical and sustainable creations of an elegant minimalist essence. They are simple yet extremely fine and elegant pieces that have the power to look good with everything and elevate any look.
---
Rue des Mille – Italian jewelry for contemporary princesses