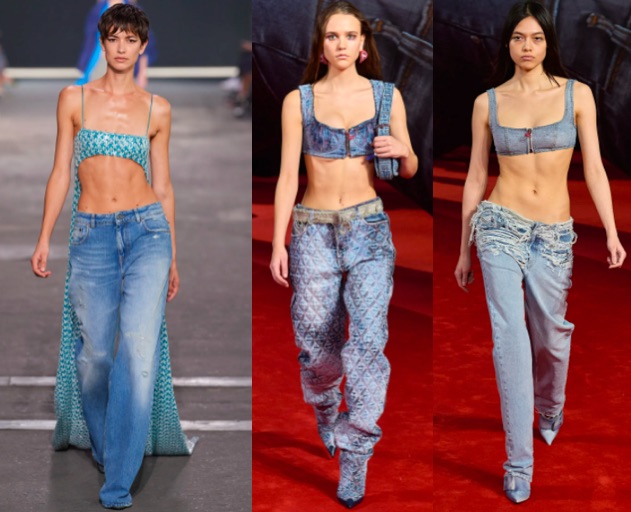 Join the trend of wearing your bra uncovered by using it as a top.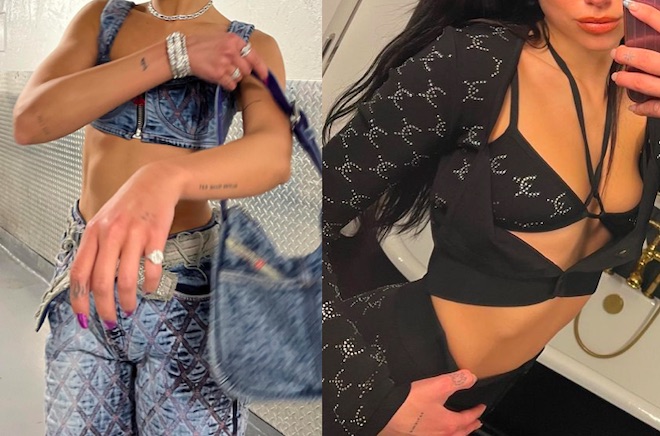 Fashion designers, celebrities and influencers have it clear, this season you have to show your underwear. It's called Bra Top, it's the sexiest trend of the season and it basically consists of wear the bra as if it were a top .
We can consider the Bra Top as a natural and logical evolution of the bralette. In fact, the bralette is already a top version of a bra. It arrived in our drawers to provide us with a more comfortable and stylish alternative to the classic bra. And, thanks to these elegant non-padded bras in top format, usually made of precious lace or beautiful light fabrics, we have become accustomed to start showing a little bit of our underwear.
Now with the Bra Top we are going one step further and we wear our fashionable bra totally uncovered as if it were a top.
How to choose our perfect Bra Top
Lace, plain, sport top style, anything goes. The important thing is to find the garment that best fits our style: bralette, plain triangle, sport, bandeau or bustier . We decide how bold we want to be when it comes to joining the trend.
How to wear the Bra Top, the trend of showing the bra as if it were a top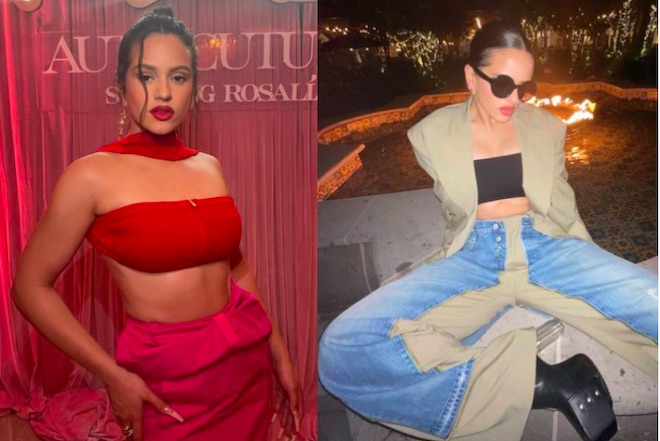 Con ambassadors such as Dua Lipa or Rosalia among many others, who have long been showing off their fasteners in sight we have a few looks to draw inspiration from. Besides that, at the spring summer 2022 fashion shows, many designers have shown us how to wear the bare bra trend.
Under a tailored suit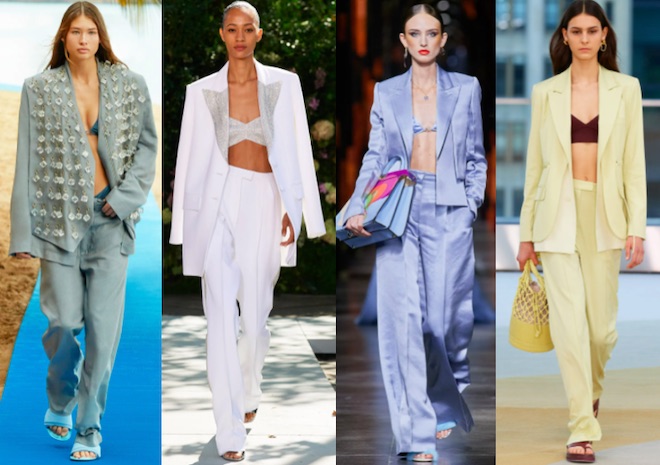 The easiest way to wear this trend is possibly with the Bra Top more or less hidden. under an open blazer . Ton sur ton or contrast, plain bandeau effect or lace. Stylish, trendy and subtle to the extent we want.
The masculine tailored suit more or less oversize style is one of the big trends of the season and combining it with a bra top we will have the perfect look. And if you do not want to dare too much, closed blazer with Bra Top underneath.
With high-waisted skirts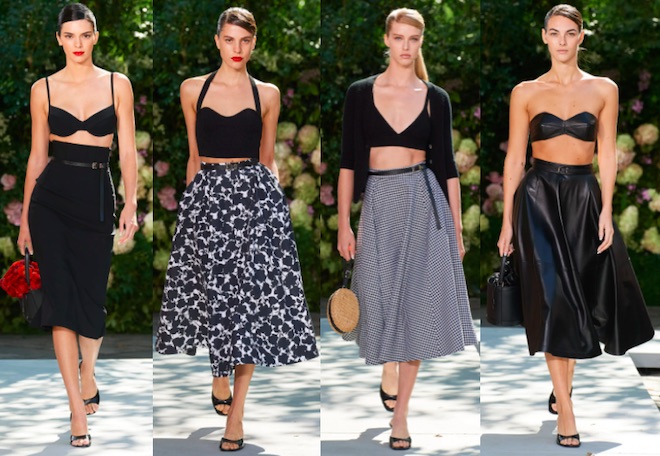 With a black balconette and a high-waisted pencil skirt Michael Kors opened his PV 2022 fashion show, a very sexy and feminine look. The key in this type of styling is to leave a minimal piece of belly uncovered. skirts or pants are very high waisted and the result is very pin up style. In fact, in Michael Kors fashion show, the bra on view in the fashion show is also proposed with midi skirts.
With (semi) open shirt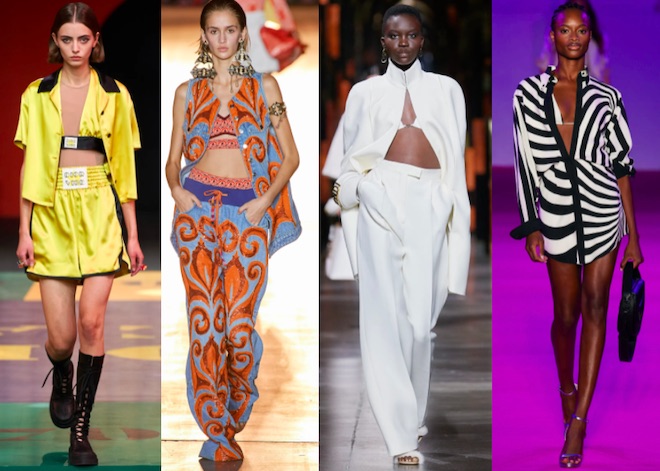 It is the most summery alternative to the open blazer and is ideal for a very stylish beach look. The shirt can be open, as in the case of the suit jacket, or with a button fastened. For example, closing only the first button will have a subtle and elegant effect.
With low-waisted pants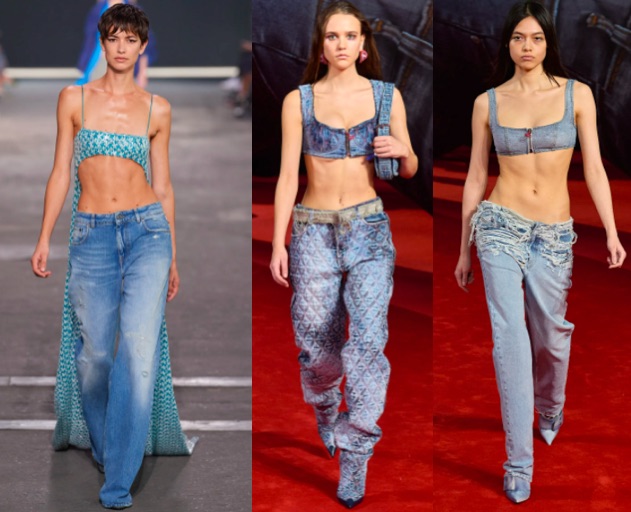 We have already talked about the great comeback of low waist pants, a very Y2K fashion that invites us to show off our belly button again. In the 2000's aesthetics, combined with the mythical low rise jeans, these micro tops were already in fashion and now they are back in trend. Ready to show off your belly?
Not only the bra, it is also trendy to show panties!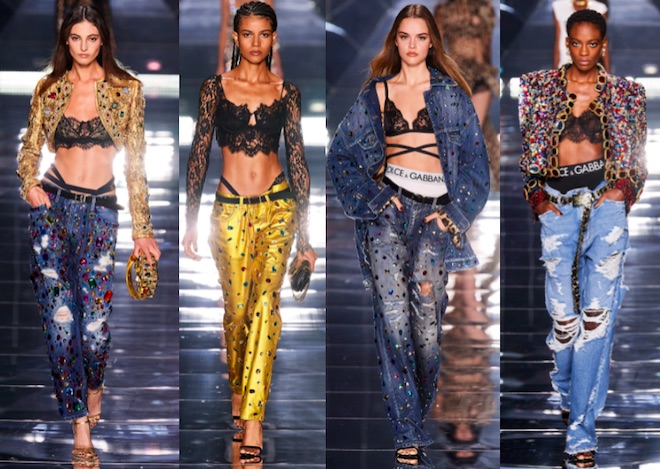 As we said at the beginning of this post: this season is the season to wear showing underwear !
With the return of low waist pants, we also return to show panties. A very Y2K trend that makes us think of the mythical CK elastic of underwear. And yes, that too is back in fashion.
Breast enhancement: nipple shields, cups and jewelry decorations that are on trend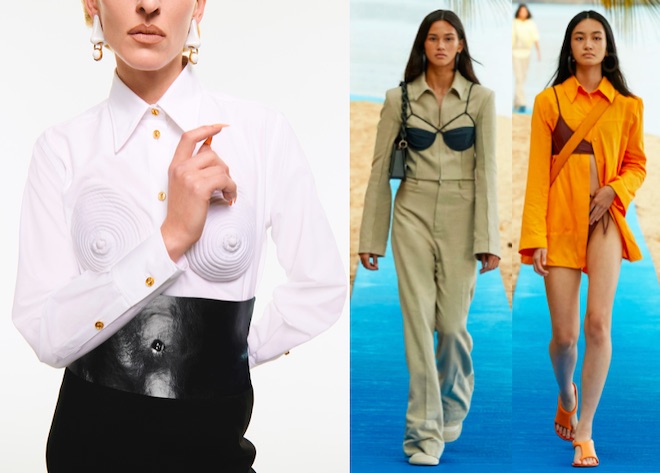 In addition to the Bra Top, it is a general trend this 2022 to give prominence to the chest. If you don't dare to show your bra, don't worry, there are other ways to join the trend!
T-shirts and blouses with cups or nipple decorations are a more subtle alternative to the Bra Trend.
Another option is to wear jeweled bust decorations worn over t-shirts or shirts or to wear the bra over the garments. A totally fashionista detail that will be sexy and modern without being too daring.
---
Fashion colors spring summer 2022
New York Fashion Week: the spring summer 2022 trends