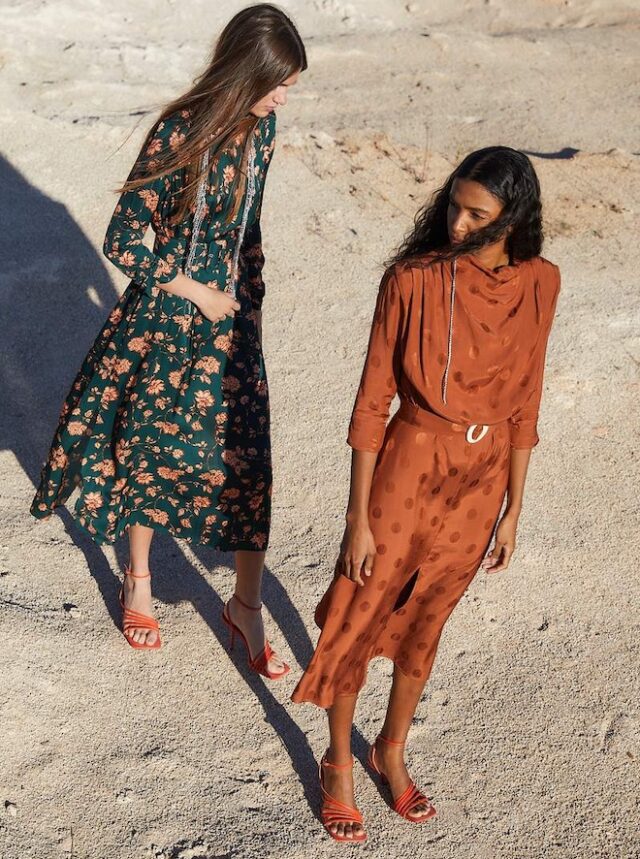 After so much confinement, our social life is slowly being reactivated. The agenda is starting to fill up with events and, at last, we finally have these special occasions to dress up we have been waiting for so long. So, this is when we ask ourselves once again What should I wear now?
For everyday looks it's easy to get it right. We take out our seasonal basics combined with some trendy garments to give it a touch of trendy and we have the perfect outfit. But when a more special occasion presents itself what is the ideal look to match our outfit?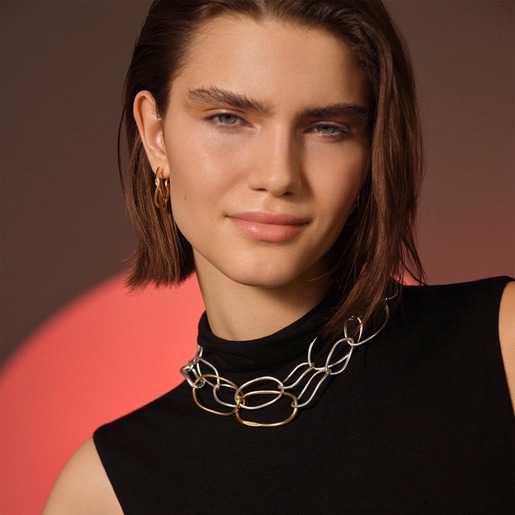 We always have to be true to ourselves and dress in clothes we feel comfortable in, but it is clear that a more special occasion requires a much more studied and appropriate look for a given situation. . If we have invested in good basics, we are sure that we have in our closet all or almost all the clothes we need.
How to dress for a formal dinner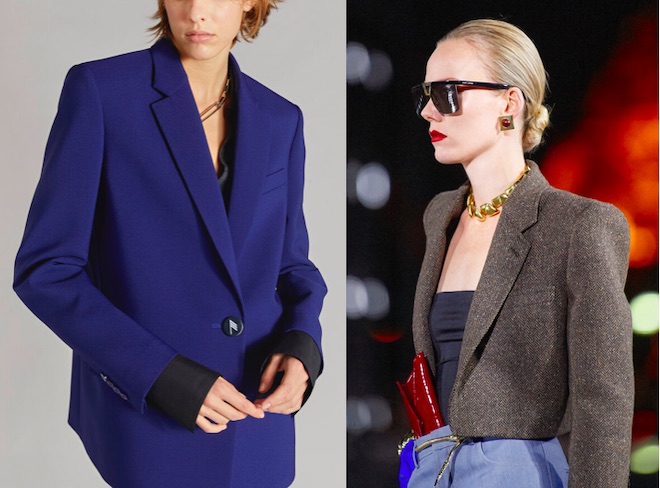 It is not a gala event but for these types of occasions it is necessary to dress much more elegantly than usual. To help us decide what to wear, it will help us a lot to know the place where the dinner will take place but, in general, if we wear an blazer with a lingerie or metallic top underneath we will have a successful look.
To give an extra point of elegance we can play with bright necklaces that bring light and glamor to the look or maxi earrings, they are perfect if we make an updo or if we comb our hair parted to one side. For the bottom, depending on the level of elegance we want to give the look, we can choose between skinny jeans or a pleated skirt and as for footwear with kitten heels or stilettos complete the look. Remember that it is an evening event so we must carry a mini bag or pochette and we can make a more marked makeup.
What to wear to a daytime event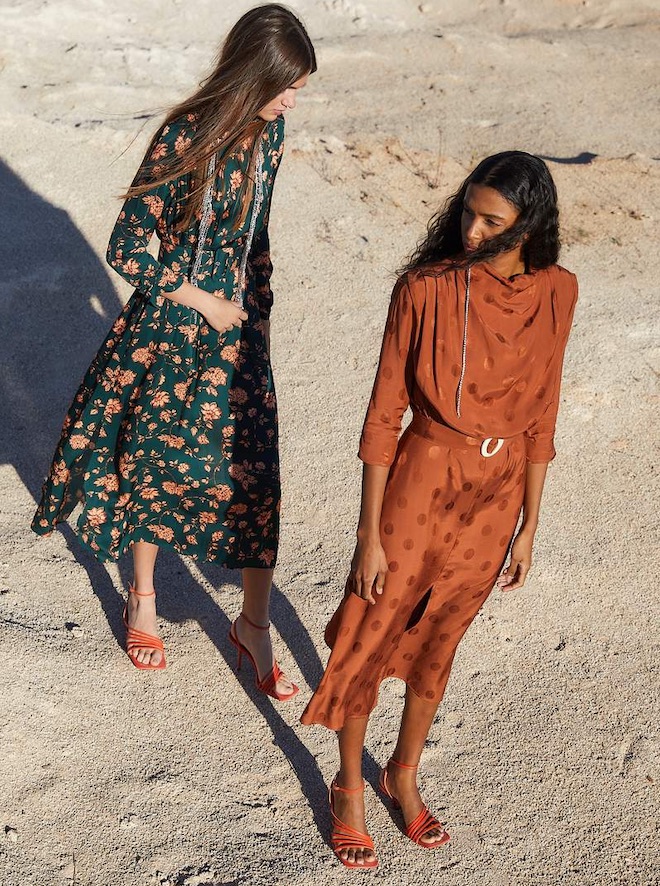 For these daytime events in which we know that there will be a formal and elegant atmosphere, the ideal is to take out of the closet an cocktail dress . With their midi length, they are perfect for daytime events. As for colors, welcome pastels, all the more sober shades and floral or geometric prints. Better to avoid bright colors, white and black, too summery the first one and too dark and evening the second one.
Your shoes will be perfect for your slingback or a pair of wide heeled pumps. Discreet jewelry, a handbag and delicate makeup will complement the look perfectly.
How to dress for a meeting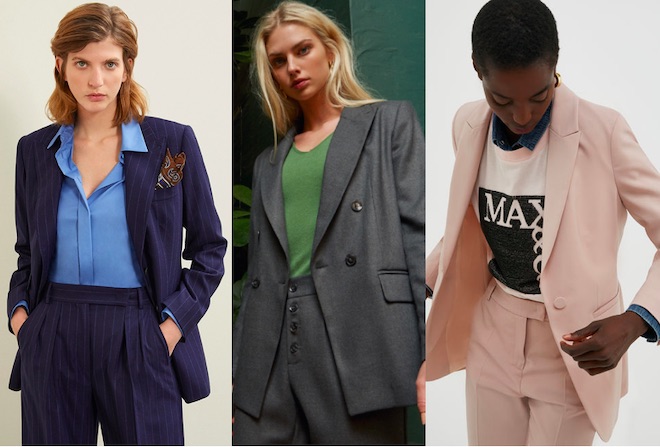 The Prince of Wales print pantsuit is a classic for these occasions. Alternatively, if we are looking for something more trendy we can opt for a tailored suit in some of the season's trendy colors or look for more trendy cuts, such as the jacket ensembles. oversize and pants wide leg or the silhouette slim fit with pants c ropped .
For under the jacket we can take out of our closet that white shirt that always serves as a wildcard or replace it with a light blue one. Another option that will give a contemporary and urban touch to our styling would be to replace the shirt with a T-shirt. White, if you do not want to risk too much, or matching the color of the suit for an elegant and very modern result.
As for footwear, if you are a classic you will want to wear high heeled pumps but if you want to give a more casual touch combine your tailored suit with white sneakers, you will be the most stylish of the meeting.
On this occasion it is perfect to wear our maxi bag, this watch that we like so much, minimalist jewelry and a makeup effect washed face with subtle touches of color.
---