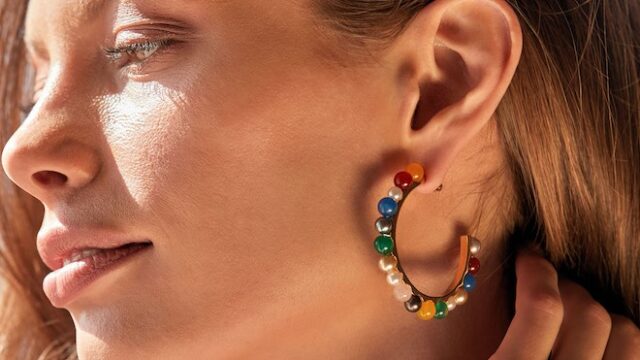 Pearl earrings have been with us for decades. Show business personalities such as Audrey Hepburn or Marilyn Monroe were responsible for popularizing these iconic pieces in their day. It's hard to remember these women without wearing pearls.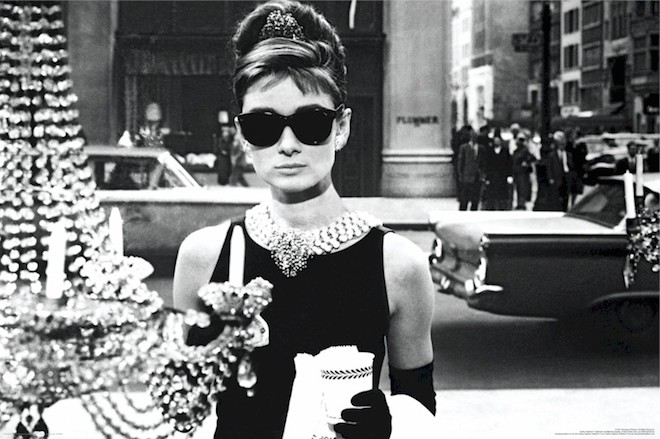 Majorica pearls, organic pearls created by hand, have always been a symbol of beauty and luxury. However, time goes by and so do fashions. Were they just passing jewels? No, the truth is that no; and pearls reinvent themselves season after season and manage to coexist with the most innovative designs.
Currently we can say that pearl earrings are a trend . Yes, the typical mother-of-pearl spheres that are worn alone are still sold and bought. And although a Majorica pearl would not need anything else, today that image is a little behind giving prominence to the most modern earrings we can imagine. Current jewelry trends that use this material to create the coolest pieces.
Hoop earrings with pearls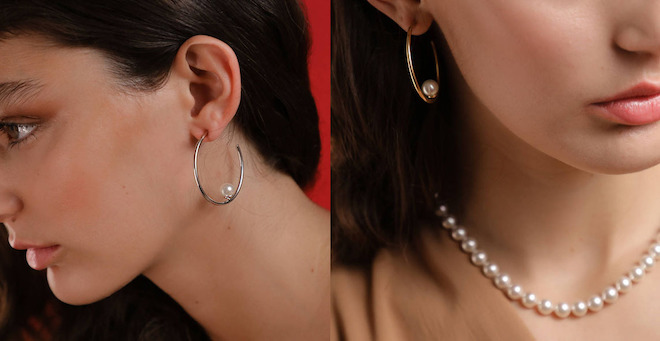 This year we have noticed a great return to the 2000s. Yes, fashion has wanted to give us some star return and in this jewelry has also been noticed. Hoop earrings for example, are once again taking away . In its larger version, moreover.
Silver or white gold hoops that take care of the most casual looks, but can also be the perfect complement to a more elegant outfit. The pearl hoop earrings are an absolute example of how this piece has also been modernized.
It is possible to view pending hoop with a lot of pearls or a plain earring with a single pearl. . Be that as it may, they have become the perfect current accessory to show off a certain classic touch.
Pearls and links
In the past seasons, links were a very popular element in jewelry. Necklaces and bracelets looked with that touch so rocker that give these links. This season they will continue to be trendy. And if we join links with pearls? We will get real wonders. Yes, it is true that in bracelets and necklaces is much more colorful, but nothing will prevent us from finding simpler models for our ears.
Earcuff with pearls
The earcuff earrings are the trendy earrings. Yes, it is a risky piece, but really modern. It is a type of earrings that do not need a hole in the ears to wear them. This is thanks to their unique design that allows them to be held completely and easily adjusted to the ear. There are the most striking models, with asymmetries, cascades or combination of materials. Yes, pearls also join this trend to create earcuffs with organic pearls.
Pearls and metal
We said at the beginning that it is possible to find solitary pearls. They are still beautiful and fit in any look a little more classic or elegant, but this does not mean that we cannot dress those solitary pearls with other materials. Metal, for example, is their best ally.
Pearls that are strung with metals of all kinds creating XXL pieces; and let's not forget that this year we are wearing big earrings. Our favorites? Those that mimic organic shapes inspired by nature.
Long earrings with pearls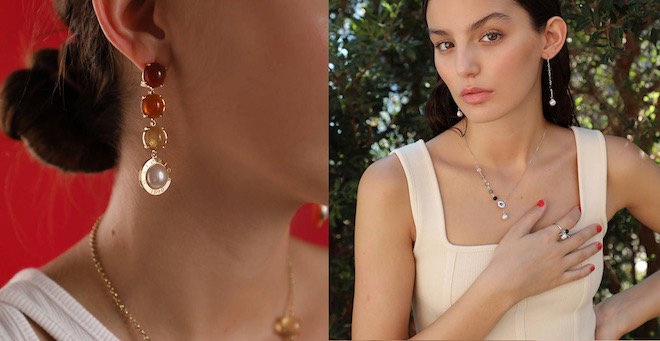 If there is something that never goes out of fashion are long earrings. They are ideal for those looks in which our shoulders are in the air, in which we gather our hair or simply in those in which we want to look a little more elegant. This season, indeed, we are going to find long earrings with pearls.
If you want a subtle and elegant look, look for earrings with a thin chain and a pearl at the end. However, if you dare with everything and want to be trendy, do not hesitate to look for models with several pearls, even earrings that mix organic pearls with stones of different shapes and colors.
Various forms
When we think of pearls, the typical round and white sphere comes to mind. However, we must take into account that natural pearls, such as Majorica pearls, are completely handmade organic pearls, so their irregularities are more than noticeable. Even so, it is true that they can keep that certain symmetry. Thus, we can say that this year, in addition to the perfect pearls, less classic shapes will also be worn. Different shapes that will update this piece even in solitaire.
Earrings with family of pearls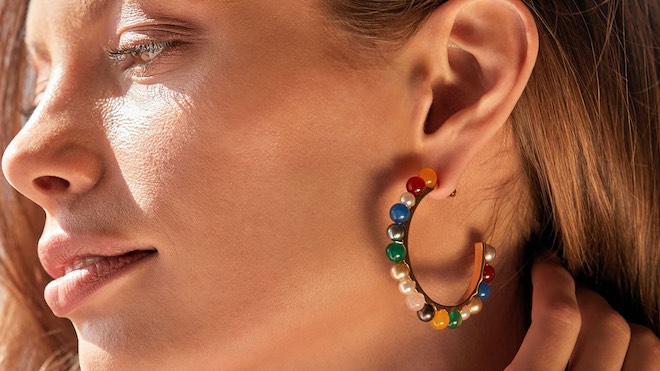 Is less more? Well, the truth is that it is not. We live in an era where maximalism is evident. Maximalism in decoration, but also in fashion and yes, also in jewelry. We were saying that XXL earrings are in, but also overloaded earrings. A striking focus in every look.
Thus, we find interesting earrings with a whole family of pearls. Combine different sizes and even colors. Yes, white is the most common, but this does not mean that it is the only color we can find in pearls.
---