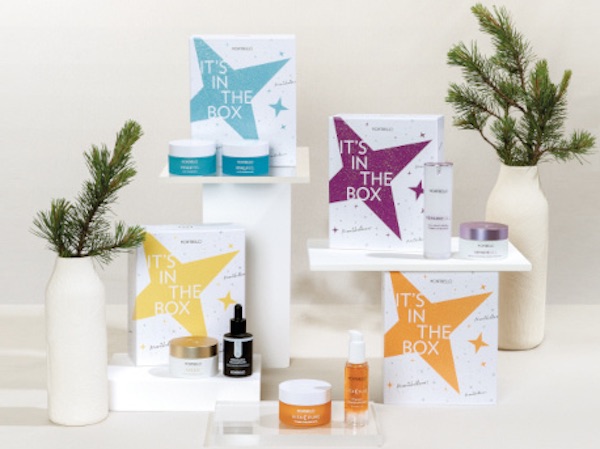 A selection of beauty products with cosmetics, makeup, hair care and body care to find the perfect Christmas gift.
The countdown to Christmas has already begun and with it the search for the perfect gift . Finding something to surprise and hit with may seem difficult, but if you think about it, there is something that all women love and we can never do without. We are talking about the beauty products .
An anti-aging serum, a moisturizer, a hair treatment, a nice lipstick, a makeup palette or a set of brushes, are gifts that we all like. We just have to think about the characteristics of the person for whom the gift is for and find what suits him/her best. Besides, the good thing is that with this type of gift, we know that we are buying something that will be used.
---
Beauty products gift ideas for Christmas
COSMETICS
PACKS DE MONTIBELLO SKINCARE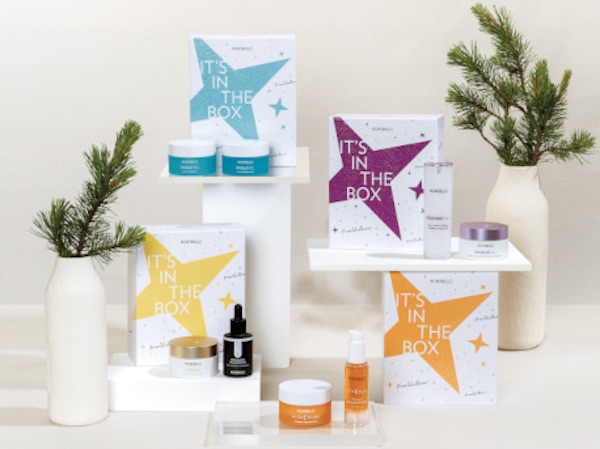 For your wife, your mother, a friend or even for your own wish-list. A pack of quality cosmetic products is a sure hit.
For this Christmas season, the cosmetics firm Montibello has prepared a series of cosmetic packs with their top ranges with several different boxes designed for various types of skins . With the slogan ' The best for your skin… IT'S IN THE BOX! '
In its Christmas beauty gift proposal we have:
ANTIAGING cosmetic gift pack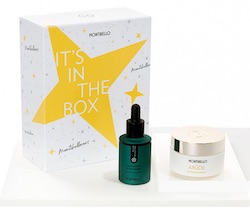 A combination of cream or serum + elixir from the line. Arude, Montibello's top range ideal for mature skins .
For this Christmas pack, Montibello has created two versions, one for the day and one for the night beauty ritual, the first with a day cream that treats the global aging of the skin and an elixir that acts as a decontractor to slow down the aging of the skin. While in the antiaging night pack we have the Serum in Cream, an emulsion that transforms into a serum to treat global skin aging, and an anti-aging elixir that synchronizes the cells to protect the DNA.
ANTI-WRINKLE Cosmetic Gift Pack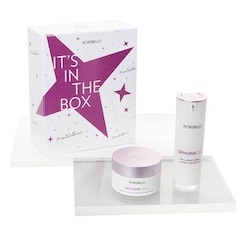 For a intensive anti-wrinkle treatment In this pack, Montibello offers its range of products Genuine Cell con Prollagen-VG a complex of plant-derived proteins with Collagen-like action that acts by stimulating the synthesis of new collagen fibers in the skin.
There are two versions of the Anti-Wrinkle pack with Genuine Cell cosmetics, one with a moisturizing cream and the other with a nourishing cream. In addition to the cream, in this beauty pack we have the Wrinkle Smoothing Night Serum, a serum with intensive corrective action that fights wrinkles.
MOISTURIZING cosmetic gift pack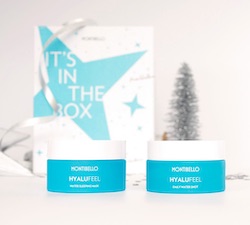 For the driest skins that need plenty of hydration Montibello has designed this pack with its line of products HYALU FEEL based on hyaluronic acid and ectoin for deep hydration skin while protecting it from pollution.
In the pack we have the Daily Water Shot 50ml, an emulsion-gel with a light texture that turns into water on contact with the skin, and a night mask-gel that helps the skin to recover from the stress suffered during the day while you sleep.
ANTIOXIDANT cosmetic gift pack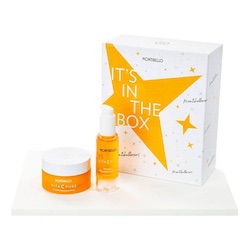 For the most devitalized skins, Montibello offers its range based on vitamin C. with cream or vitamin emulsion of your choice and serum with encapsulated collagen. With this pack we have an ideal antioxidant facial treatment, also for combination skin, which brings a lot of luminosity to the face, minimizes imperfections and protects the skin from free radicals.
To find the nearest store that sells Montibello cosmetics use this link: store locator Montibello
---
MAKEUP ACCESSORY
BROCHAS KIT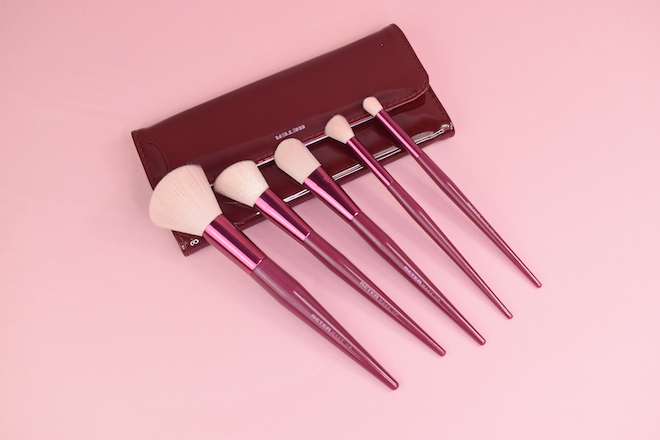 There is no woman who doesn't wear makeup, but there are many who have a bit of a brush problem and having a kit that contains all of them is very practical and functional.
From the hand of Prayer a leading Spanish company in beauty accessories In the run-up to Christmas gifts, we have received several proposals from brochas kit . In its collection of makeup accessories we have from a case with 6 synthetic hair brushes and brushes for 20€ to the Natural Fiber brushes and brushes kit with roll-up jute case or the professional brush belt with 12 pieces for 89€.
All we have to do is choose the proposal that best fits our budget to have a regalito beauty perfecto .
To see all Beter's proposals, check out their brushes and brushes section: beter.es/brochas
---
HAIR CARE
DECODE ZERO VEGAN HAIR COSMETICS PACK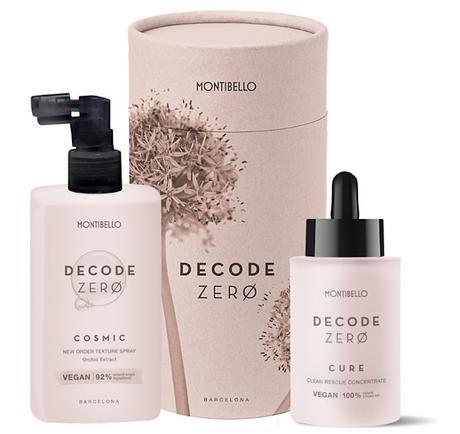 With a combination of a purifying shampoo with moringa extract that cleanses the hair from impurities and creates a shield against pollution and a intensive treatment that restores hair instantly Montibello with this pack of hair cosmetics Decode Zero presents us with the the perfect gift for all the damaged manes . They are vegan products, respectful with the hair and the environment and their results are excellent.
The intensive treatment, Cure by Decode Zero, is a ultra-concentrated serum with a light formula that does not dirty the hair but most effective, ideal for nourishing the driest and most damaged hair. Apply just a few drops to immediately notice a softer, more luminous and hydrated mane.
---
BODY CARE
PACK SPA AT HOME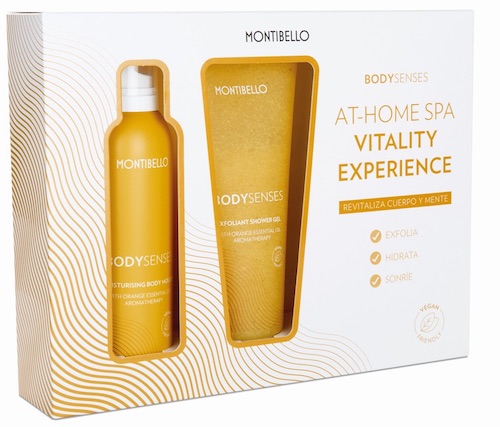 Who wouldn't like to receive products designed to make you live an unforgettable experience? Spa experience at home ? With the combination of a exfoliating shower gel and body mousse of the range Montibello BODY SENSES we have the perfect proposal for a beauty Christmas gift.
El pack Spa at Home is a body ritual with a pleasant citrus orange scent, in addition to the vegan friendly The skin is left silky and very moisturized after exfoliation and application of the mousse. After exfoliation and application of the mousse, the skin is left silky and very moisturized.
---
MAKEUP
PALETTE PIXI PRETTIES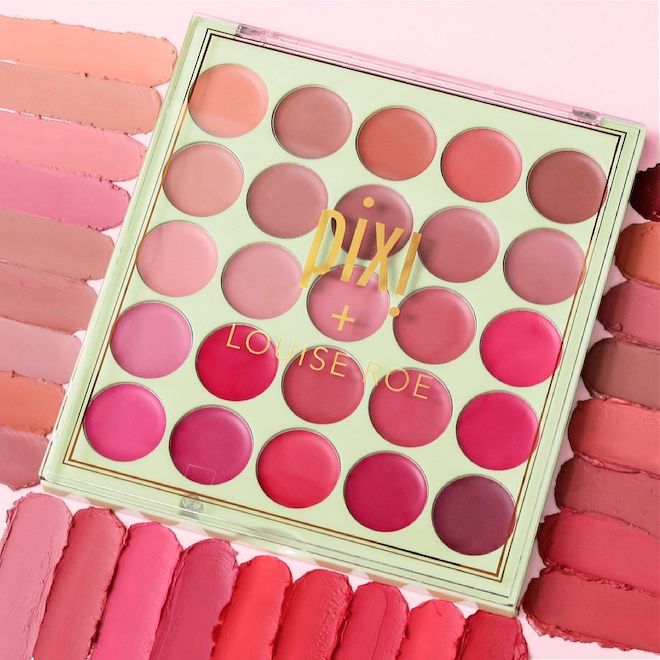 From the British firm Pixi Beauty, we have some beauty gift proposals that we are sure every woman will love. makeup lover . The English brand usually makes products in collaboration with influencers and professional makeup artists and this year in the Pixi Pretties line we have four palettes that will make it difficult to say which one to choose.

In the Cream Rouge Palette created by Louise Roe we have 25 cream colors for lips and cheeks that can be used alone or mixed for a customized look.
With the Shapeshifter Palette by Promise we have a contouring palette with 9 universally flattering and easy-to-blend shades.
If you want to give the gift of a little shine, your palette will be the Mind Your Own Glow created by Denise. 9 multipurpose colors formulated with natural pigments created to bring luminosity to the face.
While if you prefer to go for a traditional eyeshadow palette, your choice is the Tones & Textures created in collaboration with Tina Yong. We are talking about a very complete palette of high pigmented eyeshadows with 25 shades ranging from matte to metallic and from neutral to shimmer.
To see all Pixi Pretties palettes and watch their practical tutorials with application tips: pixibeauty.co.uk/pretties
---
3 ideal hair care lines for a well-moisturized mane