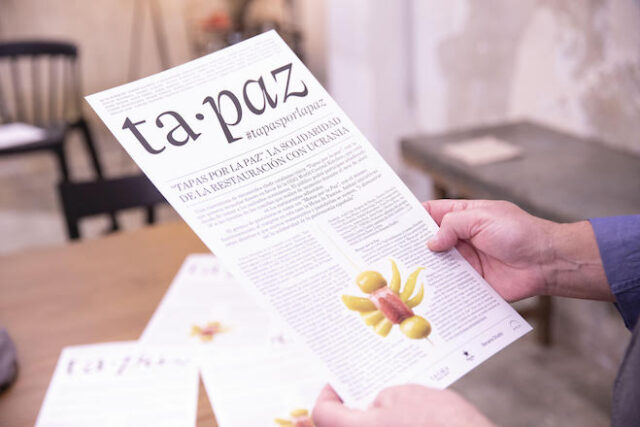 Some forty renowned Catalan chefs have created Tapas for Peace, a solidarity initiative to raise money for the NGO World Central Kitchen, which is feeding Ukrainian exiles.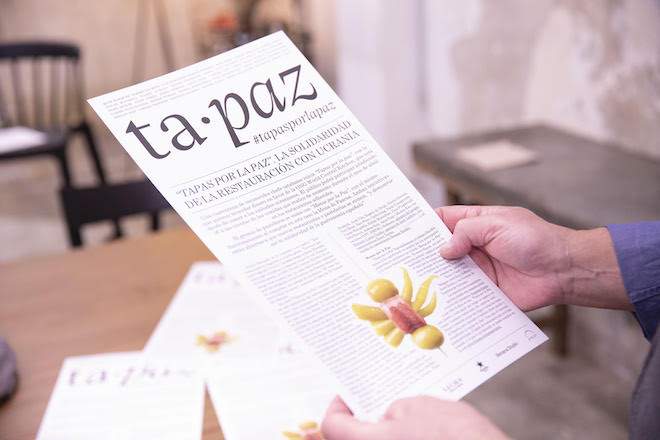 Right now Ukraine needs all our support, the main organizations are all mobilized and to collaborate each of us can do our bit by supporting the Red Cross, SOS Children's Villages, UNHCR, Unicef or Save the Children by making a donation. But, given the gravity of the situation, any help is too little.
From the Catalan kitchens some of the most renowned chefs of the scene have come together to join the wave of solidarity for the Ukraine by creating the ta-paz 'Tapas for Peace' initiative .
With this initiative during the month of April, a symbolic donation of €1 per person will be added to the bill at all participating restaurants. The money collected The donation that all participating restaurants pledge to make (with a minimum amount equal to the amount collected) will be donated to the foundation World Central Kitchen . The non-profit organization led by José Andrés, which with its project is feeding the Ukrainian exiles .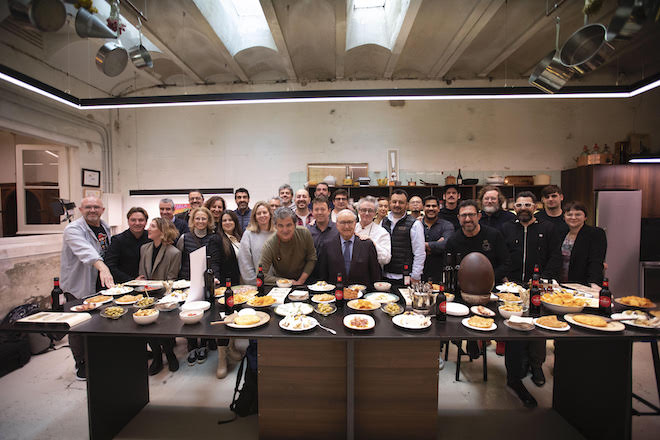 La iniciativa Tapas por la Paz es apadrinada por Albert Raurich, Ivan Surinder, Romain Fornell, Rafa Peña, Carles Abellan, Albert Adrià, Òscar Manresa, Nandu Jubany, Fran Haddock, Jordi Vilà, Eugeni de Diego, Nuria Gironès, Pere Monje, Paco Pérez, Carles Gaig, Paolo Casagrande, Carme Ruscadella, Hideki Matsuhisa, Fina Puigdevall, Oriol Rovira, Andreu Ruiz, Aleix Puig o Meilan Kao. También se suman al listado la directora de grup gsr Roser Torras y el estudio de comunicación Benana Studio. Las escuelas CETT, ESHOB y Hofmann, Carles Tejedor, partner de José Andrés. Pasteleros de renombres como Cristian Escribà, Xavier Canal, Oriol Balaguer, Jordi Roca, Hoffman, Jordi Bordas y el Gremi de Pastissers de Catalunya también han hecho suya la iniciativa proponiendo las Monas for Peace with the same performance.
Tapas por la Paz invites all restaurants to sign up for the solidarity initiative
If you have an establishment, a bar, a bakery or a restaurant and you would like to be part of the solidarity initiative to help Ukraine, you can apply to participate just by filling out the form on their website: benana.es/tapasporlapaz
A solidarity gastronomic initiative to raise our awareness
It is clear that each of us can donate much more than 1 euro. But just by adding this small donation to the account Tapas por la Paz, not only shows the most supportive side of Spanish gastronomy, but also raises awareness of the situation. It is an initiative that is the beginning of something. A way to normalize the donation of money and to remind us that while we are enjoying a good meal, there are others who need our help to eat.
---