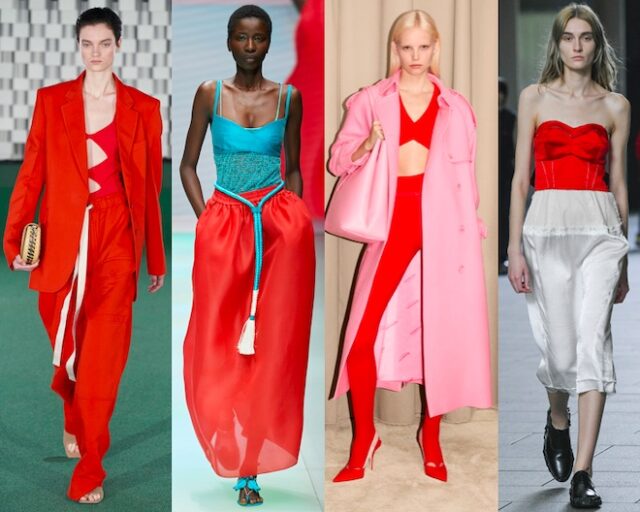 How to combine the trendy colors of spring summer 2022.
Pastel colors, neon, earth tones, … this season, colors are an invitation to creativity and freedom of expression. In this post we leave you the main chromatic combinations seen on the catwalks.
Seasonal fashion colors are always a mirror of what is happening and of a collective feeling linked to the current moment. For spring/summer 2022, on the one hand we look for balance and stability on the one hand, as a reflection of a situation still full of uncertainties, and on the other hand we are filled with optimism longing for this feeling of freedom so long awaited.
That translates into a palette in which soothing and familiar colors that mix freely to cheerful and vibrant shades . There are no rules, the key word is creativity in mixing and juxtaposing shades to express ourselves through color.
PASTEL COLORS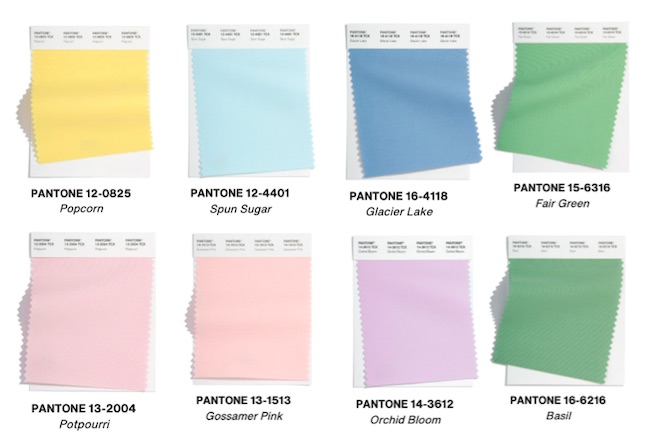 One of the big color trends for PV 2022 is the use of pastel shades. They bring tenderness and color in a moderate way, they are pretty and they are super trendy.
Pastel pink, powdery and deliciously feminine, and the most delicate yellow are the main protagonists of this trend. But lilac, light blue and pale green also join the trend.
Pastel colors are in en total look for flirty spring looks or are the perfect base for creating explosive and trendy combinations. The combinations that work best are: pastel + neon (for the most trendy looks) or pastel + earth tones (seasonal passpartout colors).
PASTEL ROSE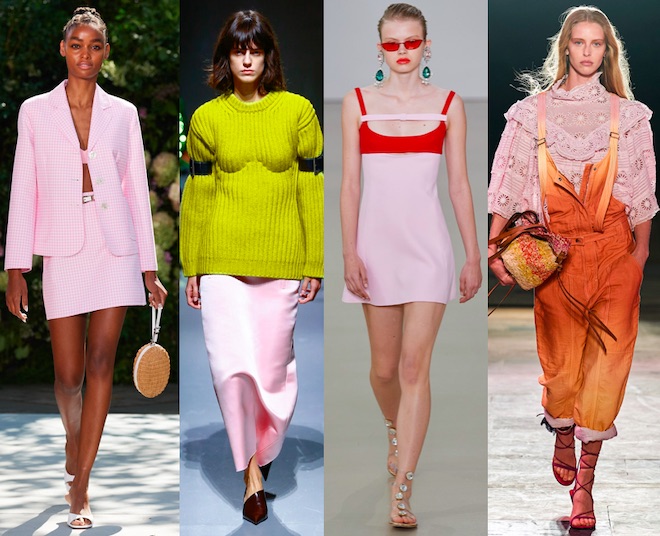 El pink with red a new classic that never fails. This combination this spring summer works with all the fashionable pinks (pale, fuchsia, bubblegum) and its perfect companion is the lived Poicinciana red. The combination with the neon tones especially with acid green.
YELLOW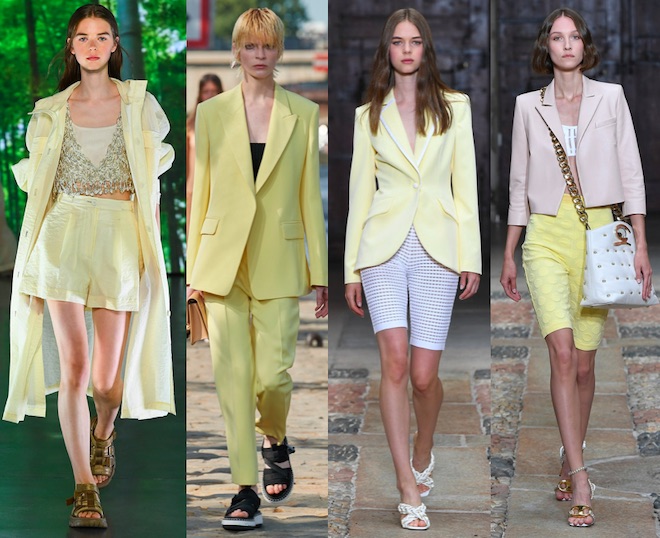 The cool and delicate yellow is so subtle that it wears well even in total look. The basic combinations are with white, black and earth tones. Very spring-like and delicate in combination with the other trendy pastel colors.
CELESTE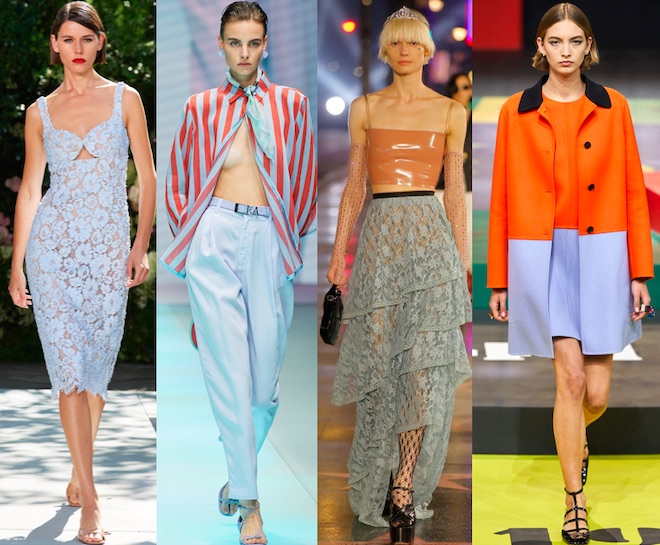 In total look, with red or tangerine playing to create balance with their complements and, of course, with earth tones. The combination of blue/celestial + beige/brown is one of the main chromatic combinations of the season.
NEON COLORS and VIBRANT SHADES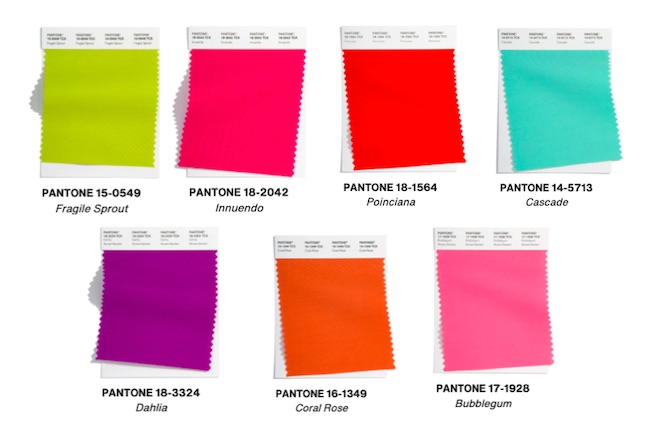 Acid green, bright orange, fluorine pink, bright red and purple, are the colors that contribute the incredible energy that has the fashion palette of this pv 2022. We already talked about Very Peri violet, color of 2022 according to Pantone and how to wear it in this post.
We have already started to wear acid green this winter and we have discovered that, despite being such an intense and special color, it looks great on us. So now we can start daring with the other trendy colors. They are very intense shades and bring a lot of energy and positivity, so free rein to use chromotherapy.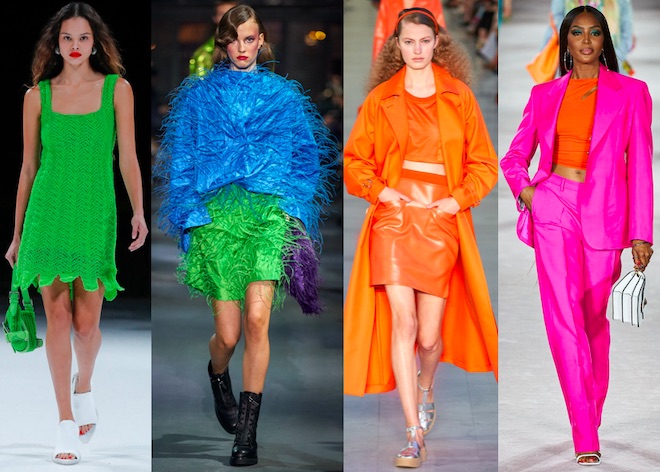 They take en total look to bring out its full strength or even combined with each other to create even more powerful looks.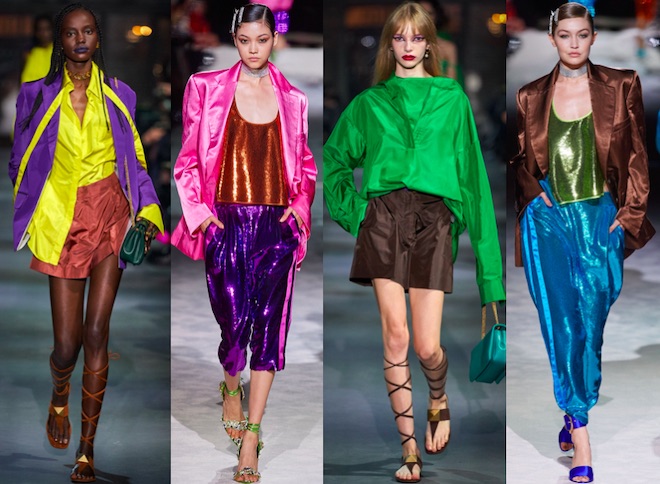 To reduce their intensity and give them that extra touch of elegance, we can use them in the following ways combine with seasonal earth tones . The result is a combination of neon + earth tones is the most sophisticated and trendy.
BRILLIANT RED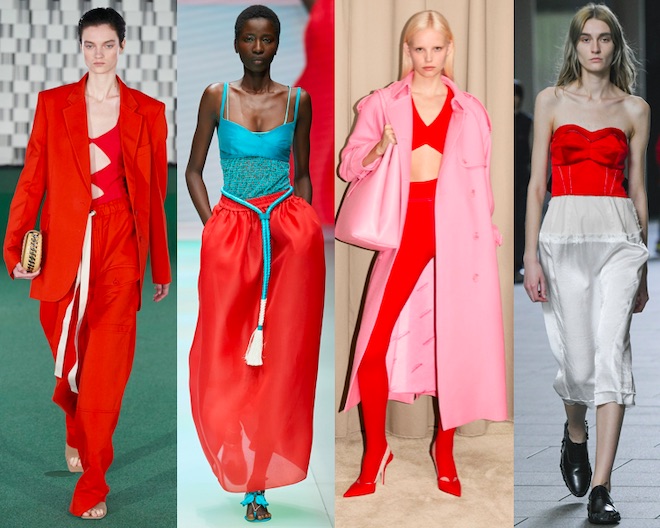 It is one of the colors we will wear the most this season. Flattering, attractive and full of energy. Very powerful en total look and balanced with blues or with earth tones . The most fashionable combination is undoubtedly the with pink pastel, bubblegum or neon. Classic, but always very successful, the red-white combination The color is the essence of summer and this year we will be wearing it a lot.
EARTH COLORS

In addition to pastel and neon colors, in the fashionable color palette of spring summer 2022, we find a few earth tones that are responsible for providing the stability and a cozy feeling of comfort .
Beige and browns are typically autumnal shades. But this year they surprise us by presenting themselves as the perfect ally for our fashionable chromatic combinations or even to be worn in total look.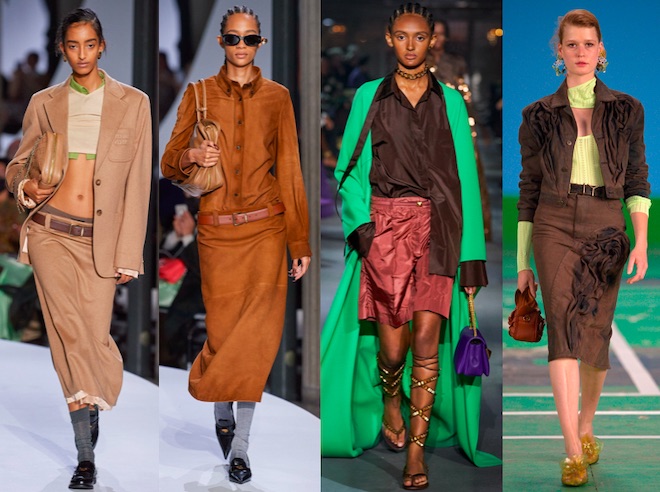 We can think of Coffee Quartz brown or Coca Mocha as if they were seasonal black about basic colors that practically go with all other fashionable colors .
In fact, they look perfect combined with cakes and lower the intensity and provide a touch of stability to the neon . The combination of acid green or vibrant blue with the various seasonal brown tones is a winning match.
BLUE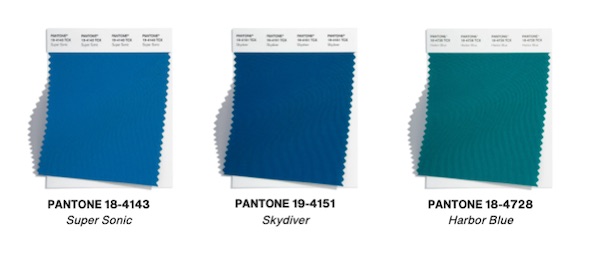 Reassuring, positive and most flattering, the bright, intense blue is one of the it colors of the summer .
In Pantone's Fashion Color Trend we have two variants, the vibrant Super Sonic blue from London Fashion Week and the inspiring Skydriver from New York Fashion Week. We also have the deeper, greenish variant of Harbor Blue.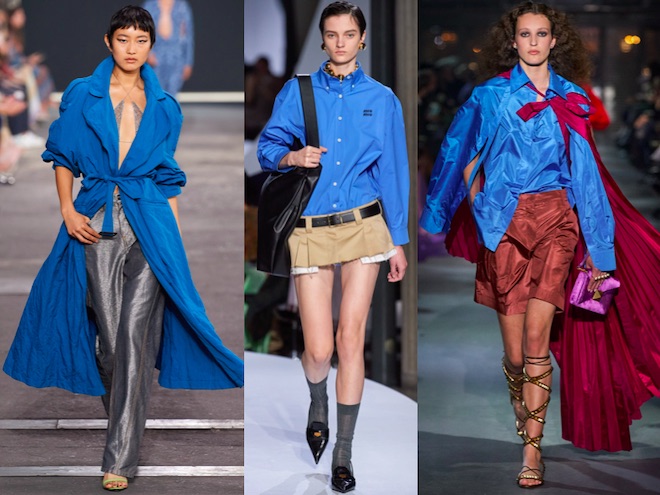 In total look, combined with white or red for a 100% sailor look, or with trendy earth tones or seasonal basics such as gray for sophisticated and elegant results. In fact, with these neutral tones, blue retains all its power.
---
New York Fashion Week: the spring summer 2022 trends