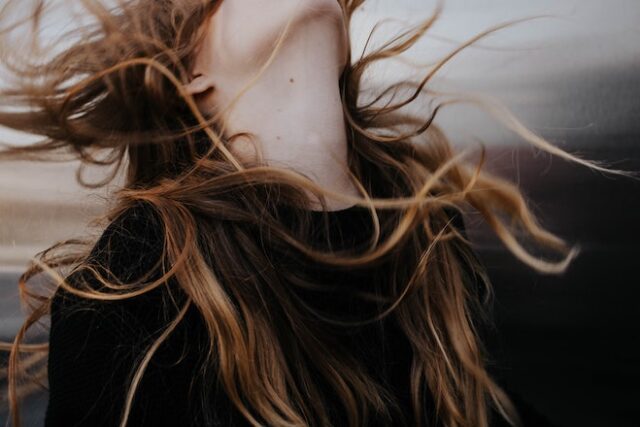 Forget about time spent posing and extra rinsing, the ultimate in hair care is to use intensive leave-in treatments.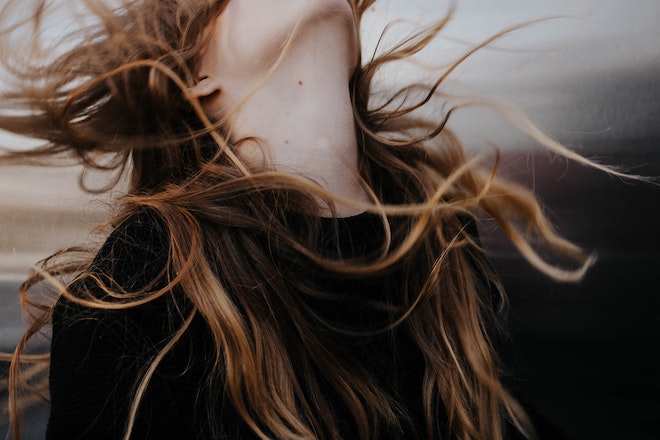 They are very practical and are even more beneficial and effective than their predecessors. They contain a very high concentration of ingredients and, as they do not require rinsing, they continue to act on the hair for much longer than a conventional treatment.
The constant change of temperature between indoor and outdoor areas, the use/abuse of irons and hair dryers, pollution and the frenetic pace of life do not only stress our skin. In these extreme conditions, even our hair needs a special care. extra care to look healthy and shiny . The good news is that there are products that allow us to skip the whole routine of creams or masks, protectors and various sprays, giving us excellent results.
In addition, it is important to take into account that we are talking about intensive treatments with highly concentrated formulations . So they are not only products that immediately beautify our hair, they are the perfect allies to restore our hair.
1. RESET MY HAIR RESCUE TREATMENT de Montibello
12-in-1 VEGAN treatment for deep hair repair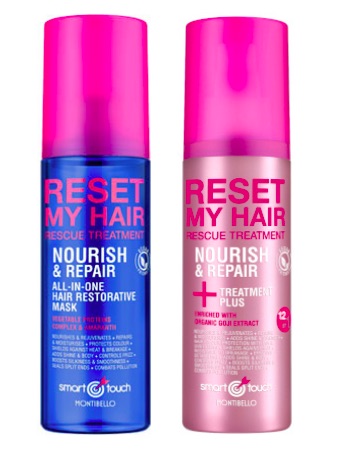 It is one of the latest launches of the SMART TOUCH hair range of the Spanish firm Montibello and is a global solution for reset hair . We are talking about a 12-in-1 leave-in treatment that intensely nourishes and repairs the hair from the first application.
The RESET MY HAIR is a ultra-concentrated vegan formula available in two formats (for fine or thick hair) to be sprayed on freshly washed wet hair. Depending on the need, 4/8 sprays are recommended on the mid-lengths and ends.
It works as thermal protector, seals cuticles and protects from external agents while cares and repairs our hair.
After its application, you will immediately notice shinier, more manageable and silky hair. But, in addition to that, its formula works to repair and nourish the hair in depth, so to enjoy its real benefits it is recommended to use it routinely.
P.V.P. 18,40€
---
2. LEAVE.IN.REPAIR the Kevin Murphy
Restorative and nourishing leave-on cream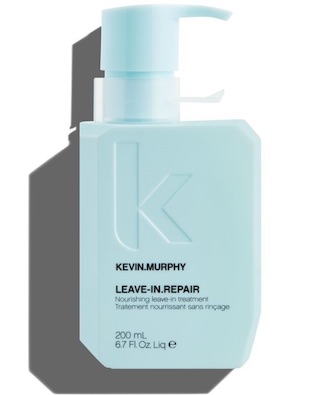 With a formulation based on natural ingredients and free from sulfates and parabens, this intensive nourishing treatment is responsible for protect and repair hair . Particularly suitable for the most damaged hair with split ends and weak hair prone to breakage.
LEAVE-IN.REPAIR. is applied to damp hair throughout the entire mane. It works immediately as a thermal protector, seals the cuticles and prevents hair breakage while working. deeply restoring and revitalizing the hair providing the hydration and nutrition it needs.
P.V.P. 36,40€
---
3. CURE, DECODE ZERO by Montibello
Instant repairing treatment without rinsing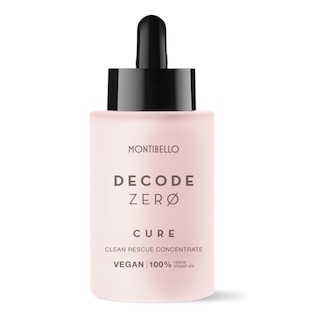 With an interesting oil format that does not dirty or weigh down the hair, this intensive treatment is the star of the range of vegan hair cosmetics Decode Zero de Montibello.
It is only necessary to apply a few drops over the entire length of the hair to enjoy its benefits. It is recommended to apply on damp hair, although, unlike other products, since it is a ultralight formula can continue to be reapplied in the hair to give style and continue to take care of it.
The apparent transparency of the product should not mislead us, this ultra-concentrated serum is ideal for restore shine and nourishment of the driest and most damaged hair. Gives shine and softness to the mane, seals the cuticle while moisturizing the hair and reinforcing the weakened structure.
P.V.P. 24,90€
---
Vegan hair cosmetic for naturally healthy and shiny hair