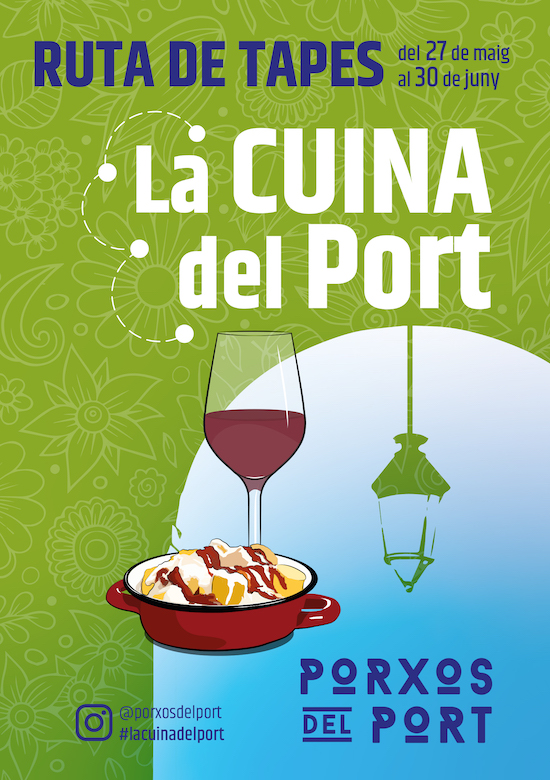 From May 27 to June 30 returns the tapas route of La Cuina del Port with 9 gastronomic proposals of tapas plus drink for 6 €.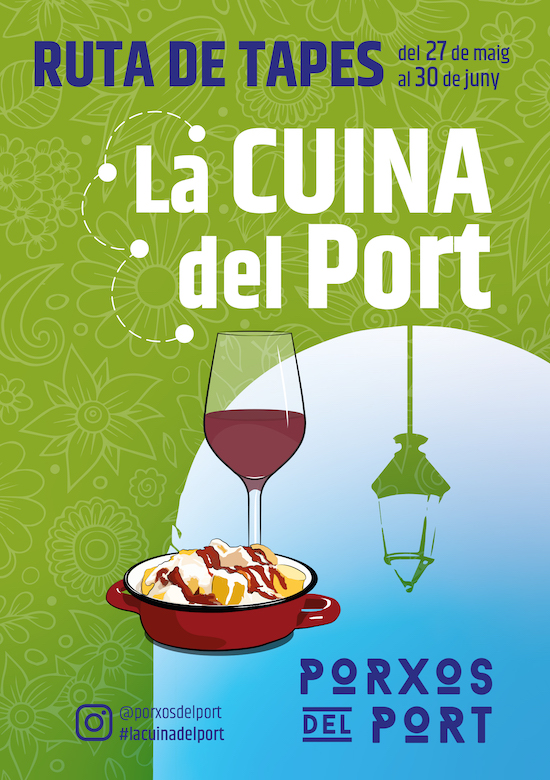 It is an initiative of the restaurants of Porxos del Port, the association of commercial establishments of Pla de Palau, the commercial axis of the streets Isabel II, Llauder, Reina Cristina and Pas Sota Murall, which invites us to enjoy their most emblematic dishes in saucer format and returns with a new edition.
The Tapas Route of La Cuina del Port returns
From May 27 until June 30 in the 9 restaurants that are part of the Tapas Route of La Cuina del Port we can enjoy a tapa paired with wine or beer for 6€. In addition, if you get to try them all, you have a free tapa (you need to download the Herex Now app).
The restaurants participating in the Porxos del Port Tapas Route of summer 2022 and their respective tapas with pairing:
AROUSA
Cantabrian delicacies toast with glass of Godello
CADAQUÉS
Bombas de la Barceloneta with glass Espelt Vailet Blanc
CARBALLEIRA
Lluç on a sea of salmorejo with Albrariño Rieras Baixas glass
BAR MARACAIBO
Josper mini burger with canya 18/70 lager rubia
H10 PORT VELL
Gambot kataifi skewer with soy mayonnaise and a glass of Verdejo Rueda wine
THE BAR OF THE 7 PORTES
Paella Parellada with glass of white wine
OAXACA
Cochinita taco with malquerida beer
PERIKETE
Scrambled eggs with chistorra sausage with a glass of Viña Pomal wine
GLASS AND GLAZING
Potato omelette with a glass of Etxeita wine
The La Cuina del Port tapas route is an initiative of Porxos del Port, the Pla de Palau merchants' association, who have joined forces to restore the original prominence of the set of porticoed buildings known as Porxos d'en Xifré and Vidal Quadras.
To learn more about the association: porxosdelport.com
---