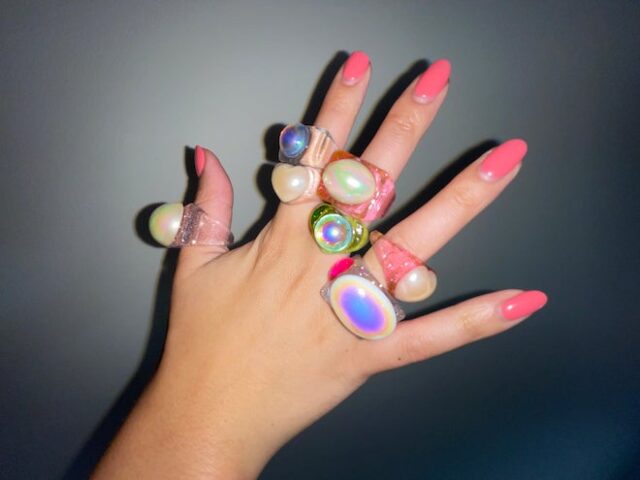 They are the colorful and fun Y2K jewelry that it girls, celebrities and influencers like Dua Lipa, Marianne Theodorsen, Miley Cyrus, Gigi and Bella Hadid wear every day in their looks and, by all surprise, they do not have prohibitive prices.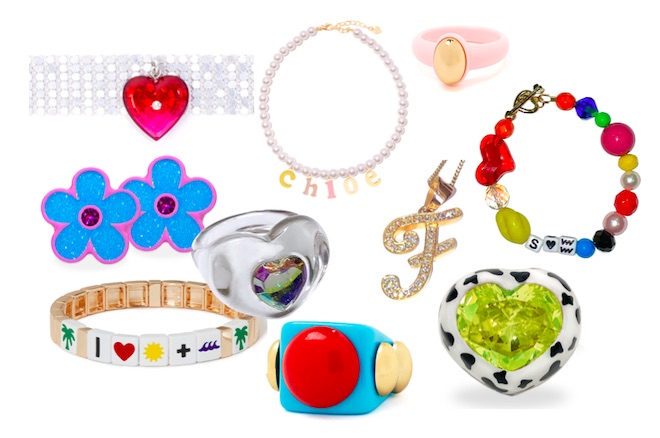 We are talking about young brands, some of them emerging, others already consolidated, which rescue la playful jewelry de los 90' reinventing its most emblematic icons. We already know that the Y2K aesthetics is pure trend this season .
In jewelry this has determined the return of the mythical chunky rings, link chains, chokers, funny charms, smiley faces, … and, above all, it has marked an important change in the conception of jewelry.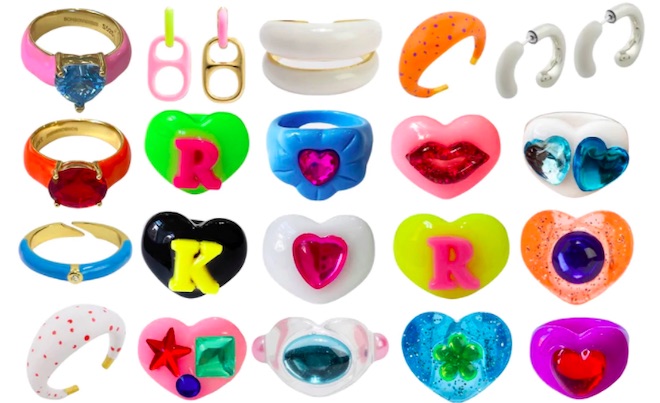 Fashion jewelry is extravagant, maximalist, colorful and fun. and invite us to express our individuality, to play without limits or rules.
7 very Y2K jewelry brands that are on trend
1. La Manso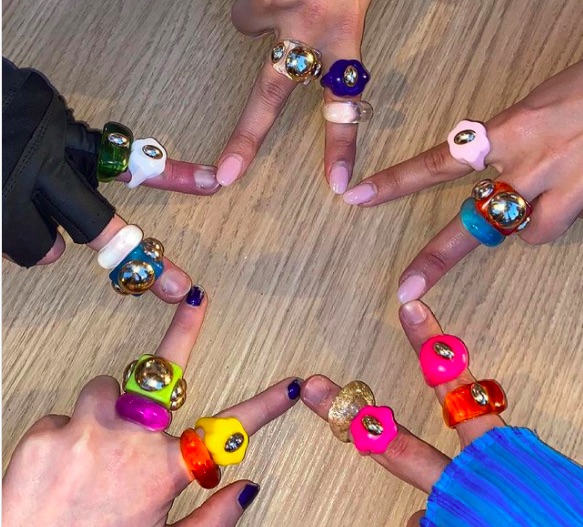 We start with a Made in Barcelona. Its extravagant plastic rings recycled handmade (in Barcelona) have gone around the world. They are the favorites of celebrities and influencers like Dua Lipa, Gigi Hadid, Bella Hadid, Rosalia, Miley Cyrus or Marianne Theodorsen who have been wearing La Manso's creations for some time now. Extravagant, colorful, fun and with a very 90's aesthetic.
Generation X and millennials should be able to remember these colorful gummy rings that you could buy at the newsstand as a teenager. La Manso's chunky rings take you back to this era and make you relive this illusion of wearing something so colorful and fun on the finger .
Curiously, its creator, Adriana Manso, from Barcelona, is quite young (1999) and that is precisely why she has been able to reinvent and give so much charm to something that many of us had put in the drawer of oblivion.
La Manso has been so successful with her costume jewelry that she can no longer use only recycled material. She creates her pieces by transforming PVC into beautiful rings and has expanded her collection with earrings, hair clips, necklaces, pendants and chokers. The only common denominator: pieces with character and a 90's pop aesthetic that mix nostalgia, naive touch and fun.
lamanso.shop
2. ROXANNE ASSOULIN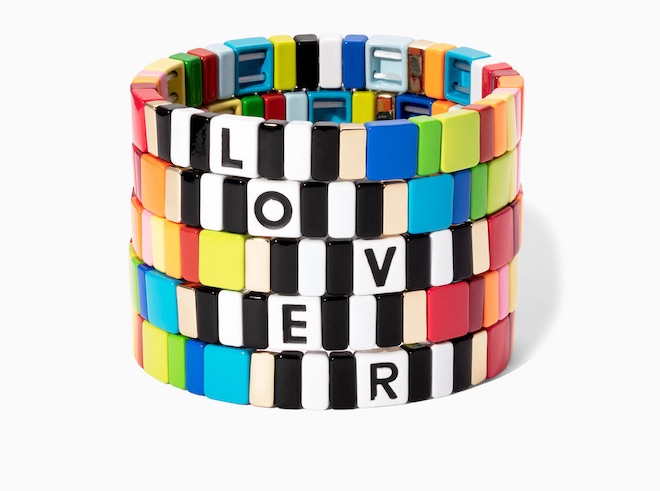 Roxanne Assoulin's fun colorful bracelets have been worn on the wrists of many celebrities and influencers. They are customizable, on her website she has a section to do so or, alternatively, you can get some of the many designs available in her online store.
Roxanne has almost 40 years of experience in the industry and has collaborated with brands such as Marc Jacobs, Oscar de La Renta or Urban Outfitters. Her colorful, simple and cheerful jewelry is an invitation to smile and enjoy life and to play with accessories.
roxanneassoulin.com
3. MAZZA BOUTIQUE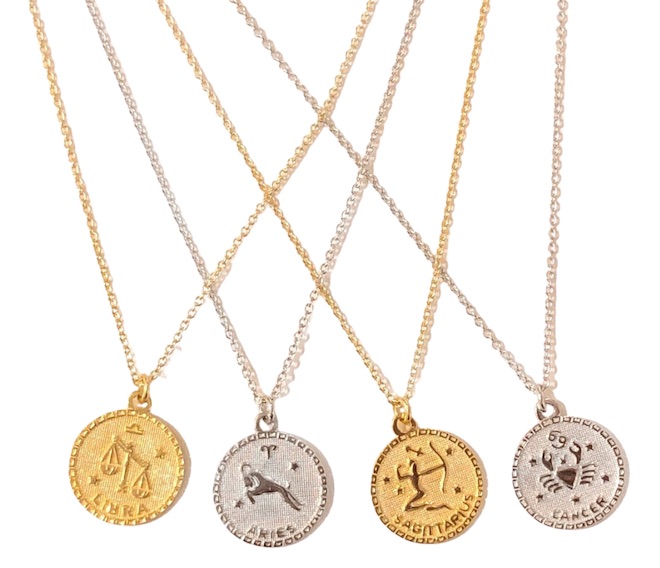 Here for less than 50 € we can find necklaces with the year of birth or initials and pendant with the zodiac sign that influencers like so much. A very Y2K fashion that rescues the jewelry that tell something about us. The New York brand has ambassadors like Bella Hadid and countless fashionistas who wear their creations.
mazzaboutique.com
4. FRASIER STERLING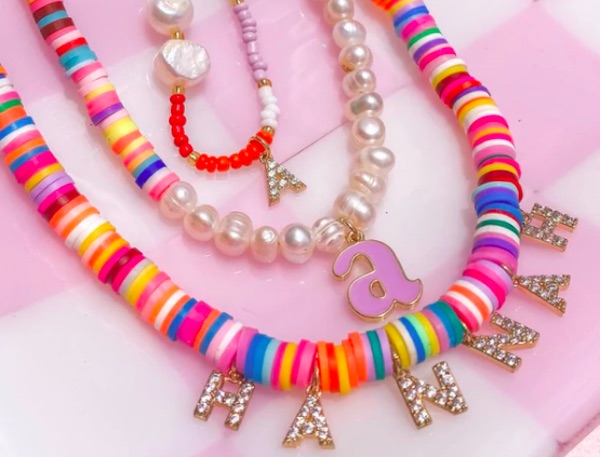 In their e-shop they have options for all styles, from the classics to the most fashionable pieces and at very competitive prices. Maximum price 100$ and all the icons of the 90′. Another fact that ignites the interest in this brand is the endless list of celebrities who wear it. Bella Hadid, Gigi Hadid, Hailey Bieber, Kaia Weber, Sofia Richie, Madison Beer and Kendall Jenner are some of them.
Here we can find heart-shaped earrings or pearl chokers and colorful charms customizable with our initials or with our name that celebrities love. And we can wear exactly the same piece. In fact, the basis of Frasier Sterling's success is to make these beautiful and fun fashion jewelry affordable to everyone.
frasiersterling.com
5. BONBONWHIMS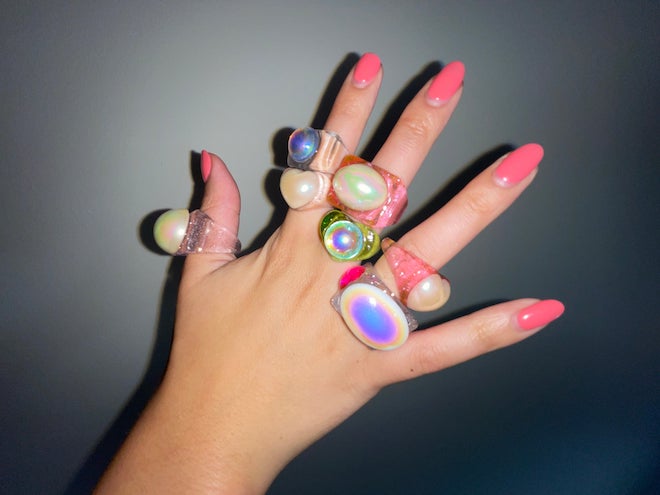 It was born during the pandemic and its colorful Y2K jewelry has been a declaration of intentions in the face of the situation: positivity, joy and lots of fun. Their colorful pieces, the possibility to customize them and the fact that celebrities like Kylie Jenner or Sofia Richie have worn their creations has made Bombon Whims a successful brand.
We are left with their heart-shaped rings with initials, earrings with colorful letters with pearls and their lucky zodiac rings. The prices of these fun Y2K jewelry hardly exceed $50.
bonbonwhims.com
6. LOTTIE NYC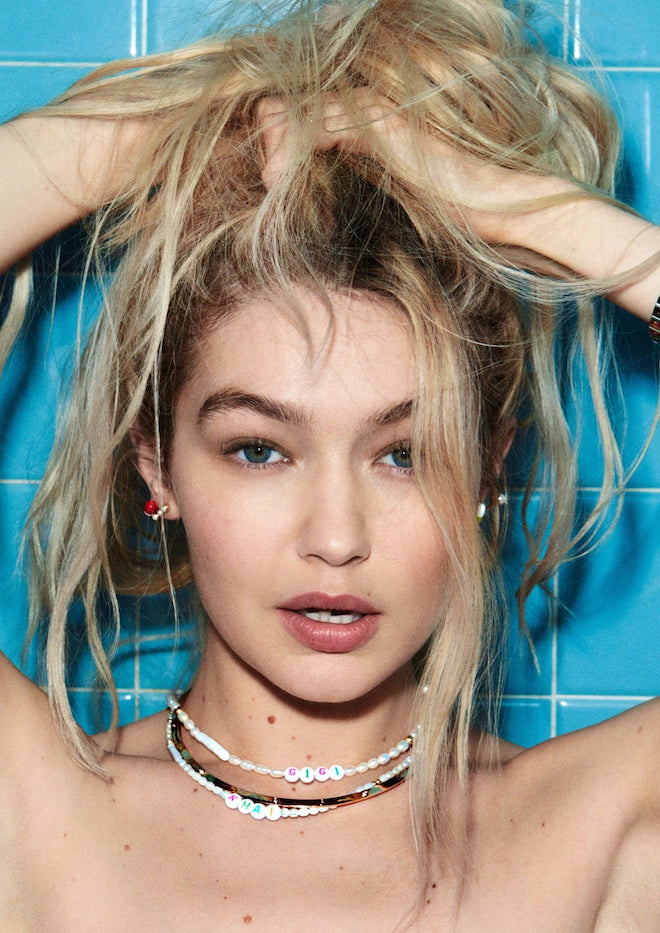 History repeats itself. Forty years have also had a good thing, we have had the time to dedicate ourselves to our passions and so Charlotte Alden's hobby of creating jewelry has become a signature adored by models, influencers and celebrities. On the cover of Instyle this March 2022 Gigi Hadid wears her 2000's customizable pearl chokers that promise to be a seasonal must-have.
lottienyc.com
7.IN THE STREETS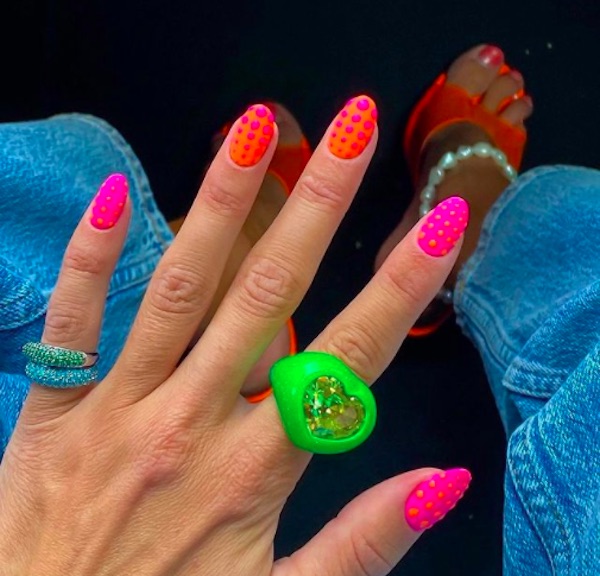 Their brightly colored, heart-shaped, crystal-studded chunky rings have had ambassadors like Dua Lipa when there was still little talk of the return of pop jewelry. Now, in addition to hearts, there are butterflies, ufos and magic potions. All very colorful and trendy. Dans Les Rues is a brand created by the Italian Martina Mancini to which in 2021 will be added the collaboration of the artist and influencer Giorgio Ciccone.
His inspiration is the 80's, the pop and disco world. Their vision: pop jewelry full of positivity. The playful jewlery of Dans Les Rue is made in 925 silver plated in 18 kt gold and enameled in vibrant colors.
inthewindows.eu
---
Low-rise jeans make a comeback, a 90′ fashion trend for 2022