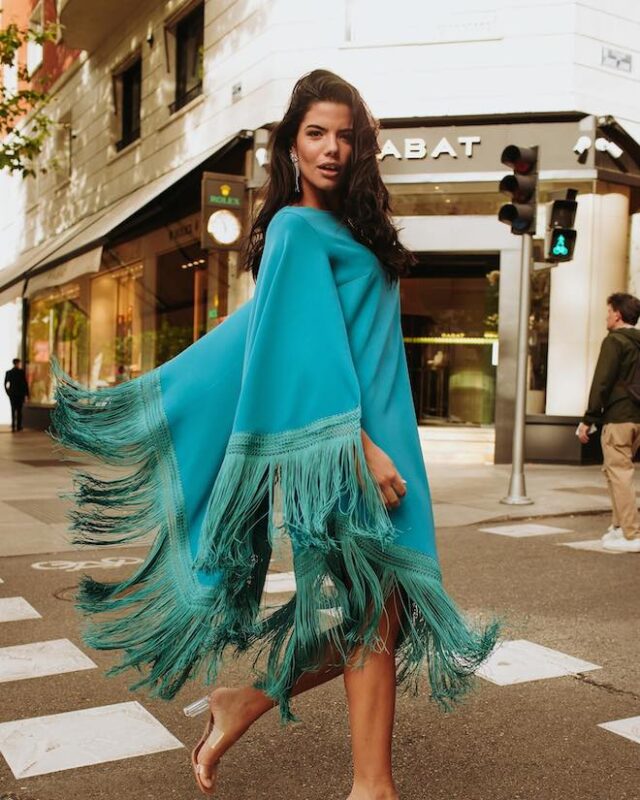 A fashion company made 100% in Spain that produces handcrafted party dresses with unique designs.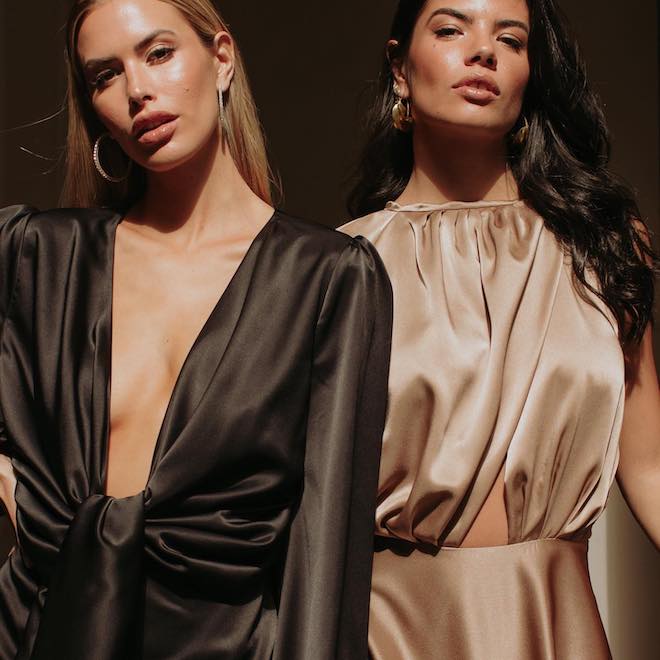 If you have a special occasion on your agenda, make a note of this firm because you are sure to find in its collection the perfect dress for your event . It is called Hinsomnia and is a signature Made in Spain very young (born in 2019) that has specialized in creating beautiful, unique and timeless party dresses.
His creations are special, we are talking about haute couture dresses at pret-a-porter prices con beautiful designs and high quality fabrics . It is not a case that in such a short time Hinsomnia has managed to gain a foothold in the market becoming the firm chosen for the most special occasions by many celebrities and a benchmark in the field of party dresses.
For many of us, an invitation to a wedding, a ceremony or a formal event is the beginning of a crazy search for that beautiful dress that suits us so well and makes us feel divine, a search that often generates a lot of frustration. Hinsomnia was born precisely to offer us this perfect dress we are looking for.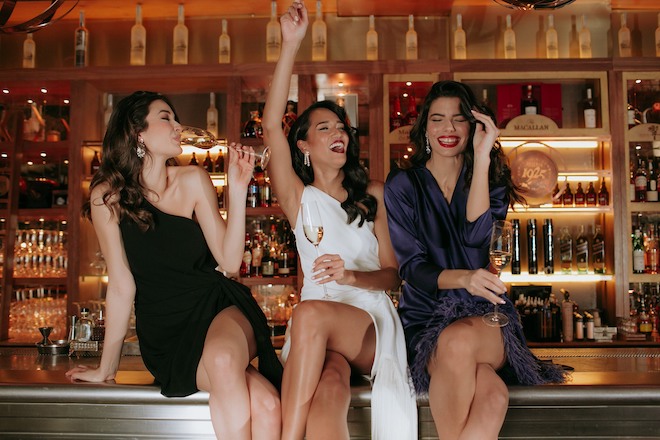 In its collection we find short party dresses, long dresses, lots of color, bangs, feathers, lingerie dresses and lots of glamour. . To make the search even easier, on their website we have filtered the dresses according to the type of event (dresses for day wedding guests, evening guests, bridesmaid dresses, cocktail dresses, godmother dresses, …) and, in addition to that, in Hinsomnia they offer a personalized image consulting service . If you are in Madrid, you can go to see his collection in person by visiting his Atelier by appointment. You also have everything online, including the possibility of being advised. Another very important fact is that for each dress it is also possible to request a custom-made production at an extra cost.
As for its proposal, in the Hinsomnia party dresses collection we find four different lines, a seasonal one, one inspired by the Roaring 20's and two capsule collections designed in collaboration with two influencers: Estela Grande and Marta Carriedo.
The basic philosophy of Hinsomnia is create dresses in which we can feel sexy and elegant at the same time, unique and high quality creations that will leave no one indifferent. .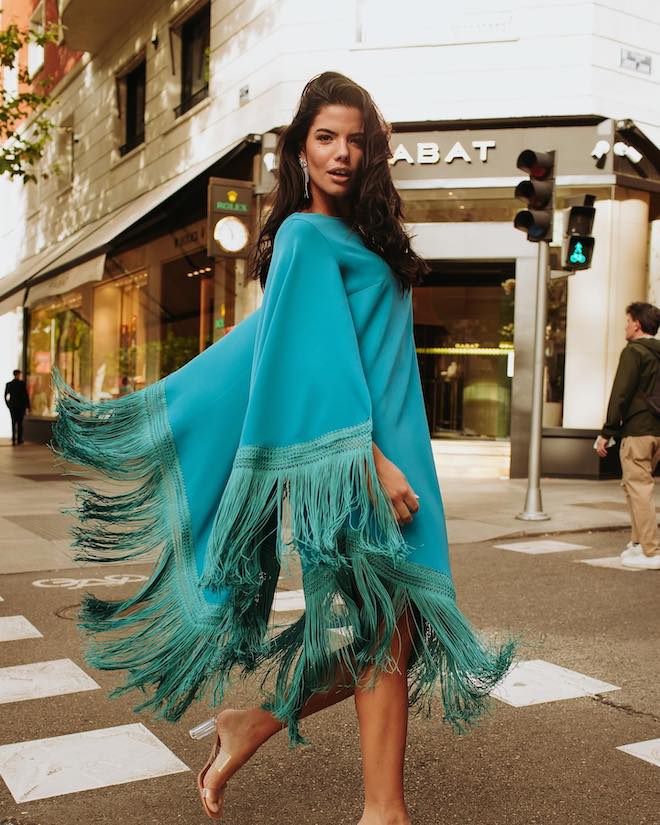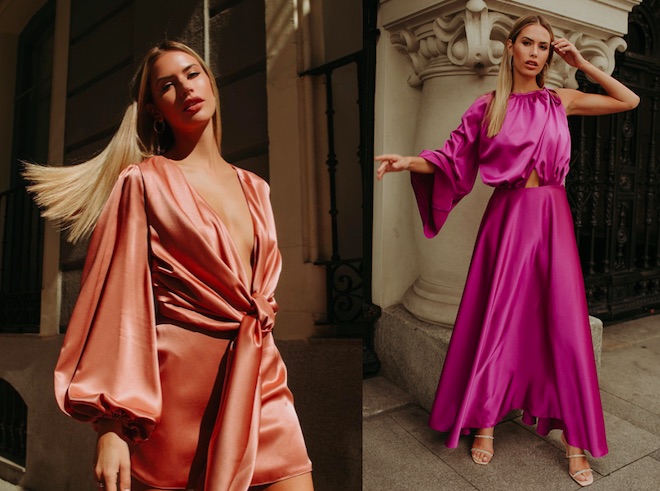 Therefore, in its spectacular collection we find models like the southern-inspired Bulería dress in crepe with 8 meters of silk bangs or sexier and more daring proposals like the Brava satin mini-dress with long puffed sleeves and bow closure on the front. Elegant and timeless creations such as the Athena satin dress of clear Greek inspiration with asymmetrical draping with a covered arm and smooth skirt half-layer.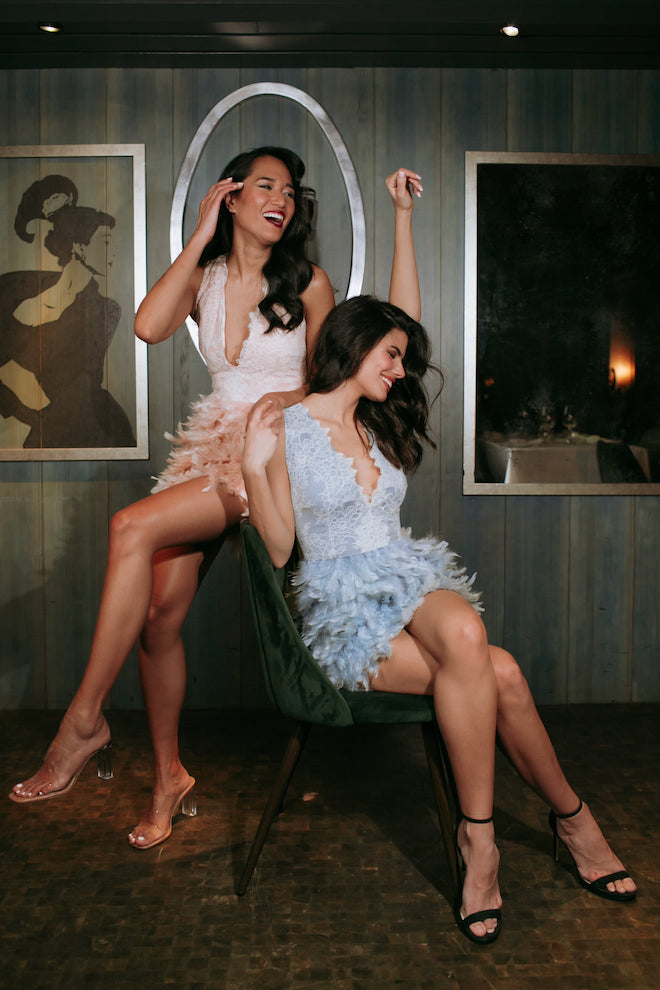 In the collection inspired by the Roaring Twenties we find fun and casual proposals designed to dazzle, dresses with bangs, feathers and lace that have a lot of movement. For example, we have a feather skirt and lace top for the Jazz dress model, a mini dress with two-tone feathers in pastel shades with back neckline in the Flapper model and a dress of crepe, chiffon and silk bangs with asymmetrical neckline in the Charleston model.
And very important, besides being spectacular creations, all Hinsomnia dresses are handmade, local and sustainable in their Atelier in Madrid.
---
5 exclusive jewelry brands you should know