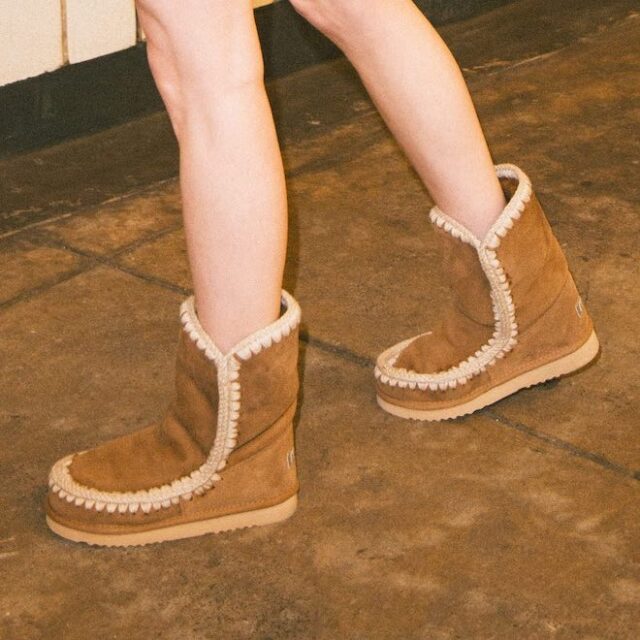 Surely the Mou boots are very familiar to you, as they are one of the trends that have been hitting hard in recent years. This comfortable and resistant footwear has become the favorite of all the It Girls, so if you want to be fashionable this fall you can't miss a pair in your closet.
History of the firm Mou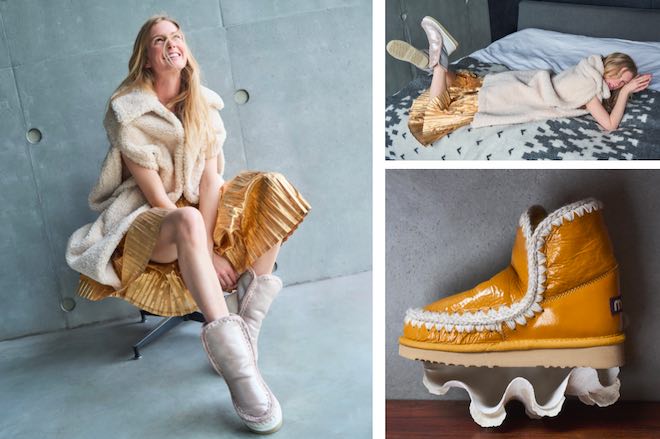 This footwear is made by hand with the best raw materials such as wool that's why it is so warm and durable. Its natural fibers and the highest quality leathers are the ones who provide that softness so that you feel the warmth and comfort. maximum comfort and you want to wear it all day long.
At Mou, the way they produce their boots is very important, which is why they combine an original design and groundbreaking with artisanal manufacturing techniques .
Its creator, Shelley Tichborne, founded the company in Portobello Road (London) in 2002. The idea was to create a different type of footwear, which, although luxurious, could be worn at any time of the day or night. .
Soon after the brand was born, Mou had a great success among stylists and celebrities such as Gwyneth Paltrow and Cameron Diaz, who transmitted that image of glamour by wearing these resistant and innovative boots . Currently, celebrities around the world exhibit their Mou boots, in Spain, some of his most loyal fans are Paula Echevarría or Sara Carbonero.
Why shouldn't they be missing in your closet?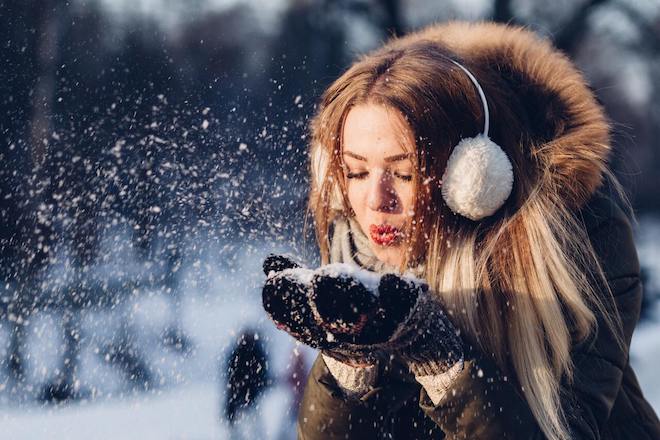 In autumn, the days start to get colder and it is important to have the right feet well wrapped to withstand low temperatures and the first rains. But to keep your feet warm it is not necessary to sacrifice fashion and comfort. If there is a shoe that meets all the characteristics you are looking for are the Mou boots, which one more year come with force.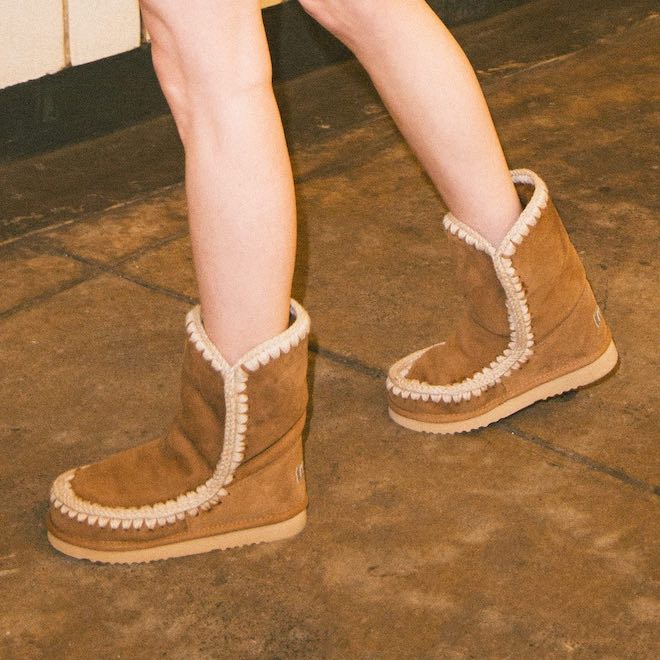 What stands out the most about Mou footwear is the excellent finish made to insulate the foot from low temperatures and humidity . Its rubber soles can filtering water So you don't have to avoid wearing them on rainy days or when it snows. These boots withstand any kind of weather conditions so you can look glamorous when the weather conditions are bad.
This shoe can be worn with any garment: dresses, jeans, skirts, skinny pants … they have different models and prints, so you will have no problem finding the one that best combines with the look of the day. There are Mou boots for all tastes, in neutral colors like black, gray or white, with embroidery … you decide which one you want to wear.
The most sought-after models for this fall
If you have any doubts about which are Mou's best-known models, read on, because we are going to describe his real best-sellers:
Esquimo 18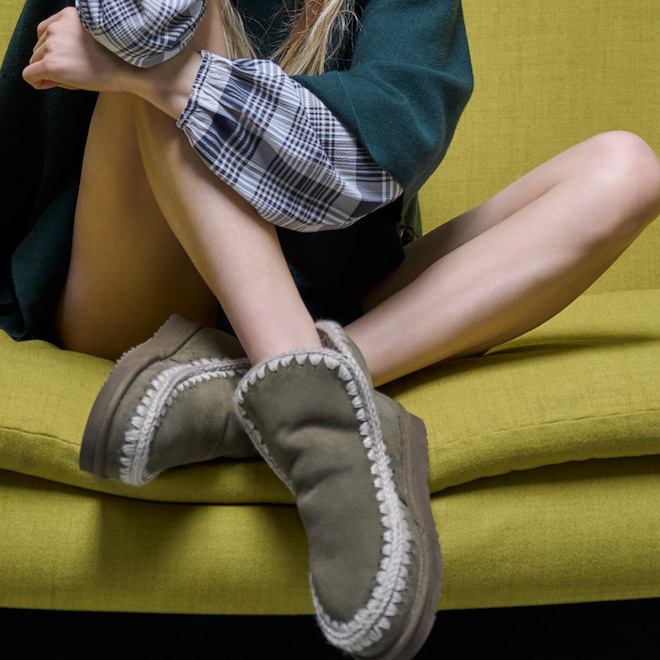 Es one of the most popular The ankle boots are made of white sheepskin leather, but you can also find them with a more eye-catching print, such as the zebra in black and orange. These boots are made with white sheepskin, but you can also find them with more striking prints, such as zebra in black and orange. No doubt you will not go unnoticed with this footwear.
Bota alta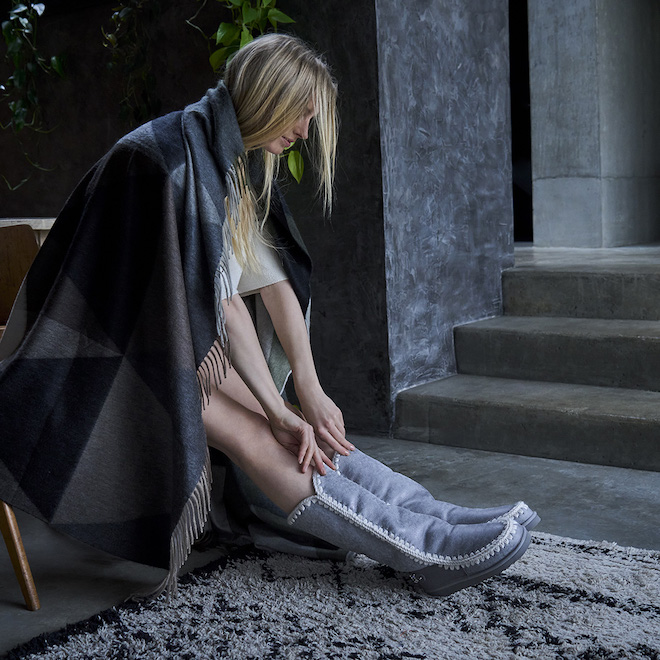 If you want to be fashionable, you can not miss among your collection of Mou boots, it is the model that drives all the influencers crazy. In addition to warm, the high boot manages to stylize your legs and be the perfect complement to a miniskirt, especially if they are printed, as it achieves a greater contrast.
If you want your evening outings to be warm and stylish, you have to get them.
Bota Inner Wedge
This model is a best seller every season. Maybe it is because of its inner wedge, its first quality nubuck leather, its very warm sheep wool interior or because it is very comfortable.
With these Mou boots, you will be able to stylize your outfit and thanks to their sole you will not be affected by the autumn temperatures, even when winter arrives and you have to walk in the snow.
Shoe Skimo Jogger
The Skimo Jogger boots are one of the most acclaimed by those looking for a shoe that combines originality, comfort and elegance. Thanks to their crochet detail and soft nubuck leather, they become warm boots that accompany you in your day to day life no matter what occasion you wear them in.
These are just some of the most popular models of the footwear brand Mou, a great option to be beautiful when temperatures drop and autumn arrives to our streets.
---