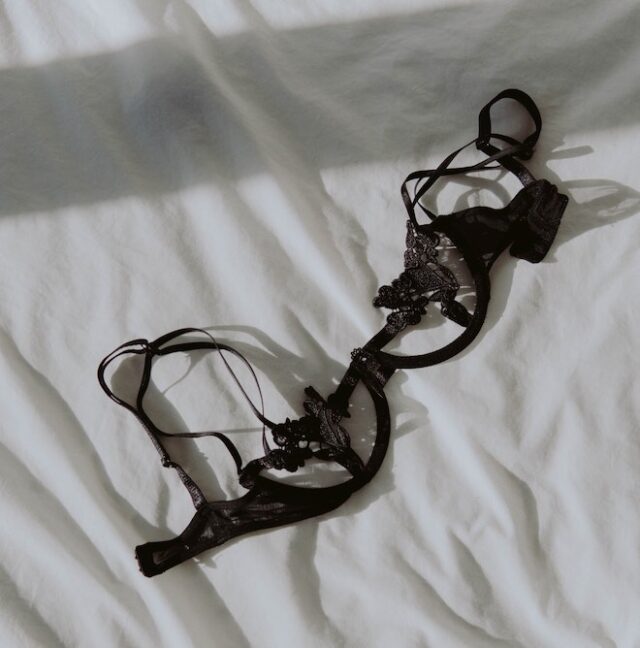 Just because it's beautiful, doesn't mean it's perfect for you. Before you take that gorgeous lingerie set you've fallen in love with, ask yourself these questions and you'll be clear on what you really need.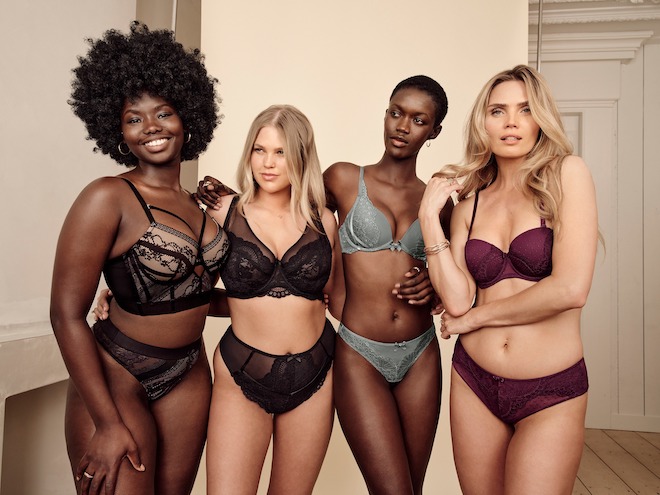 The world of women's underwear is as wide and varied as we are. As for styles, there really is something for everyone's personality.
The most romantic will delight in lingerie sets with subtle lace details, the minimalist will adore the basic seamless sets and the most provocative will prefer the sexiest lingerie. From sporty style lingerie to shapewear or retro style with corset and super high-waisted panties, the selection is endless. But, when it comes to choosing a lingerie set, we can't be guided only by our personality . It is essential to take into account the use we are going to make of it and the garments with which we will wear it .

The 3 basic rules to look for when choosing a set of underwear.

HEALTH

It is essential to prioritizing good quality. No matter how nice our outfit may be, if it is of poor quality, it will be ill-fitting and uncomfortable. For example, poorly made seams can be very uncomfortable. The choice of materials quality is a key element being the cotton the ideal material for its breathability. Always take a good look at the labels, more than once you could get a surprise.

TALLA

Sometimes, depending on the type of bra or panty, it may be more complicated, but it is necessary to to find our size . Wearing underwear that is too tight is not only extremely uncomfortable, but also totally unsightly. And it would be exactly the same if we wear underwear that is too baggy.

COMFORT

In the end, comfort is the key . It is better to be clear, we can not feel comfortable and divine if we wear a set of underwear that squeezes us or that does not perspire as it should. Even before aesthetics, comfort is the first thing we have to look at and it is closely related to quality and choosing the right size.
How to choose the perfect underwear set according to your clothing type
Once we have our outfit, the big question is: can I wear it with this type of clothing?

For light-colored clothing
The conviction that for light-colored clothes you have to wear white underwear is one of these false myths with many followers. If we wear a white shirt and we do not want our bra to be visible, we can wear a white shirt. we have to opt for the color nude . The closer to your skin tone the better and seamless . The same applies to light-colored pants.
That's if you want to keep it out of sight, because if you're looking to draw a little attention, it can be very sexy to wear a black or some pretty colored lace bra underneath a white blouse.
For silk clothing
When it comes to fine fabrics such as silk, it is essential to choose underwear sets of the highest quality. plain and seamless fabrics . This way we won't have any underwear brand.
For dresses
If we have in our drawer a set of shaping underwear This is the perfect occasion to wear it. We will be able to hide some details and show off our best silhouette.
For plunging necklines
Another false myth, or rather an etiquette when it comes to dressing that fashion has completely revolutionized, is the taboo of showing underwear. In the 90's it was with panties because of the fashion of wearing low rise pants. And now, for a few years now, it is fashionable to show showing the bra as if it were an outer garment . Specifically this fashion is related to bralettes, also called bra top. Comfortable, sexy and very trendy.
---