Repairing treatments and best practices to restore your hair and restore shine and hydration after a summer of beach, pool and lots of sun.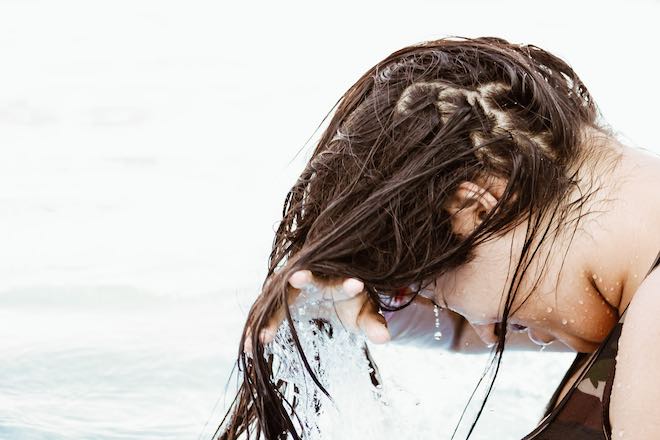 Coming back from summer with dry and brittle hair is a classic. No matter how hard we try to care for and protect our hair, we can't seem to avoid it. Continuous exposure to the sun and high temperatures The weather conditions we have experienced this summer have undoubtedly been detrimental. This, together with the frequent washing, salt water from the sea and chlorine. of the pool have created an explosive cocktail for our hair. The result is often to find yourself with a brittle hair with split ends that needs a deep repair y a significant drop in hydration .
The good news is that we also for these dry and dull hairs there is salvation. With a routine made of best practices and the suitable products we can to rescue our hair and give it a healthy and beautiful appearance .
Best practices and star products to restore your hair after summer
Limit washes
After a summer of very frequent champunadas, now it is time to stop the rhythm. Try extending the life of each wash In many cases, twice a week is ideal. There are even those who go as far as once a week, the important thing is to find a balance. We must not exaggerate, because if we get too dirty scalp, this fat that should normally protect us becomes our enemy, clogging pores and further weakening our hair. Hence the following recommendation.
Exfoliates the scalp
We tend to concentrate on the middle and ends, but hair health starts with the scalp . So, it is key to add to our hair beauty routine a scalp exfoliator to apply punctually, every three or four weeks for example. As for recommended products in Professionals by Natura Siberica we have Refresh My Scalp a enzymatic exfoliating scrub scalp, delicate but with a powerful cleansing action. Refresh My Scalp is a pre-wash tonic that cleanses from inside the hair follicle, unclogging clogged pores, dandruff and excess oil. By applying this type of product before washing the hair, we are creating an ideal situation to prepare it to receive subsequent treatments.
To avoid adding yet another product to our hair routine, another solution may be to use directly a specific shampoo for scalp cleansing as the Scalp Spa Wash the Kevin Murphy . In this case the shampoo itself is in charge of cleansing, balancing and healing of the scalp . Kevin Murphy's Scalp Spa Wash is particularly interesting because, in addition to its purifying action, it provides a lot of hydration, preventing dryness of the hair and scalp.
Use a moisturizing shampoo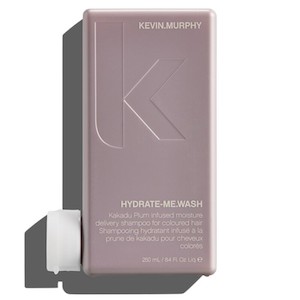 Providing hydration The first thing we have to do if we want to cleanse our hair is to use a highly moisturizing shampoo for washing. For this reason, the ideal is to use a highly moisturizing shampoo such as the HYDRATE.ME WASH the Kevin Murphy .
We are talking about a sulfate-free shampoo specific for very dry hair. rich in antioxidants that nourish the hair, making it shiny and supple with which we can achieve this look of healthy hair we are looking for.
Comprar HYDRATE.ME WASH de Kevin Murphy
Repair your hair with specific conditioners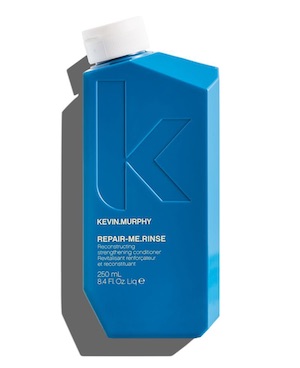 After moisturizing in the wash, we move on to the phase of hair repair with specific treatments as the reconstructing and restorative conditioner: REPAIR-ME.RINSE by Kevin Murphy.
This repairing conditioner contains ingredients such as shea butter and aloe vera that moisturize the hair, the extract of acai berry with numerous antioxidant and anti-aging properties and the natural enzyme of papaya that improves the overall elasticity of the hair.
Comprar REPAIR-ME.RINSE de Kevin Murphy
Repairing mask (from time to time)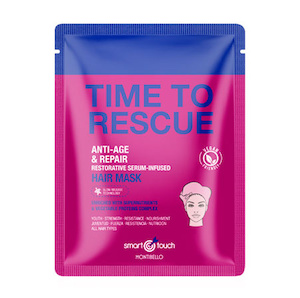 For that day when you want to give your hair an important shot of hydration and repair, the single-dose mask Time To Rescue is the perfect solution.
It is a cap that is applied to freshly washed, towel-dried hair and left to act for 15 minutes. Its format makes it a very practical treatment and its formulation rich in essential vitamins and antioxidants with anti-aging, anti-breakage and repair effect immediately improves the quality of the hair and scalp. Definitely a perfect treatment to recover the hair from the wear and tear caused by sun exposure.

Buy Time To Rescue Mask
Finger combing
Avoid using combs and brushes when your hair is wet. Wet hair is more prone to breakage, even more so if it is damaged.
Instead of using a comb, detangle with your hands using leave-in conditioners, creams or masks such as Montibello Smart Touch's 12-in-1 RESET MY HAIR RESCUE TREATMENT leave-in mask.
Avoid or reduce the use of hair dryers and irons and ALWAYS use heat protectors.
This is something we should already know: we have to limiting the use of heat tools The more so if we want to rescue our hair.
In any case, before using them we always have to apply a thermal protector. In the range of vegan hair cosmetics Decode Zero de Montibello we have the anti frizz COSMIC which, in addition to eliminating frizz, works as a thermal protector against hair dryers and irons. To seal the cuticle, add shine and protect from heat we have the Keep My Color Low Acidity Serum by Professional by Natura Siberica. And, if you are already using the Reset My Hair instant revitalizing spray, it also works as a thermal protector.
Hidrata diariamente tu melena
Just as we take care of our face with a daily routine, our hair needs extra pampering every day to protect and moisturize it. The key is to choose products with light textures, natural formulas with high moisturizing power that do not dirty or grease the hair to be used in the days after one wash and another.
Good alternatives that we can apply on a daily basis are the Live Vitamins for hair and body of Siberian Nature or Licium's Revitalizing Booster with Hyaluronic Acid.
As for styling cream, one of those that protect, do not dirty and help us a lot with styling, highly recommended the Super Siberica Care Cream or the styling treatment that repairs and revitalizes the hair fiber. Life Decode Zero from Montibello .
2-STEP ROUTINE TO REPAIR YOUR DAMAGED HAIR AFTER SUMMER
If all these products seem too much for you, here is a two-step express version to recover your hair after the summer and save a lot of products.
RE.STORE a great 2-in-1 solution from Kevin Murphy's repair range. Based on the concept of co-wash Re.Store encompasses t ll your hair needs in one product cleanses, treats and conditions the hair, providing an intensive treatment thanks to its concentration of natural ingredients.
In its formulation we find pea protein, shea butter, amino acids and enzymes from pineapple and papaya.The objective is to restore elasticity and hydration to the hair with a single product.Actually its ideal use is from time to time alternated to a more complete routine but it can be a good solution if you are looking for something quick.
Comprar Re.Store Kevin Murphy
RESET MY HAIR RESCUE TREATMENT a no-rinse, all-in-one hair mask that nourishes and repairs damaged hair and also works as a thermal protector. This 12 in 1 treatment by Montibello fights the main enemies of hair loss and environmental effects. Spray onto freshly washed damp hair just before styling.
Comprar RESET MY HAIR RESCUE TREATMENT
All of the products mentioned are products that I have personally tested, some in the past and some currently and I personally consider them all recommendable. Keep in mind that sulfate-free shampoos don't usually lather as well as conventional shampoos, but that doesn't mean they don't clean well. In fact, it would be advisable for the health of our hair to always avoid products with sulfates.
---