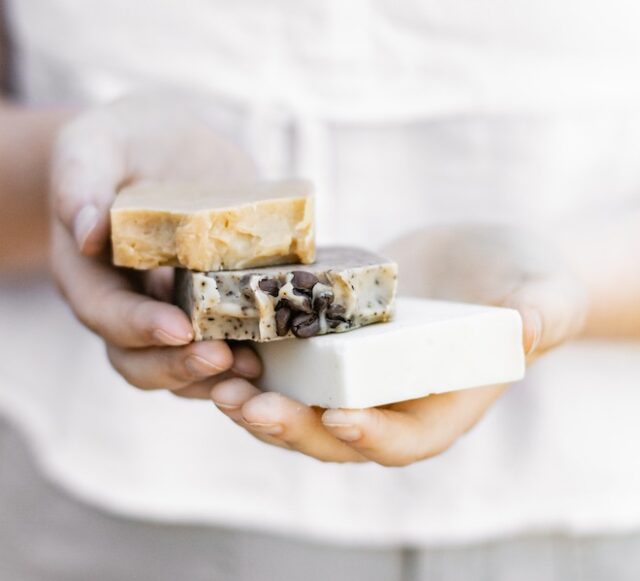 If you've already switched to natural cosmetics and have appreciated all its benefits, the next step in the evolution of your beauty routine is to replace liquid cosmetics with solid cosmetics, and here's why.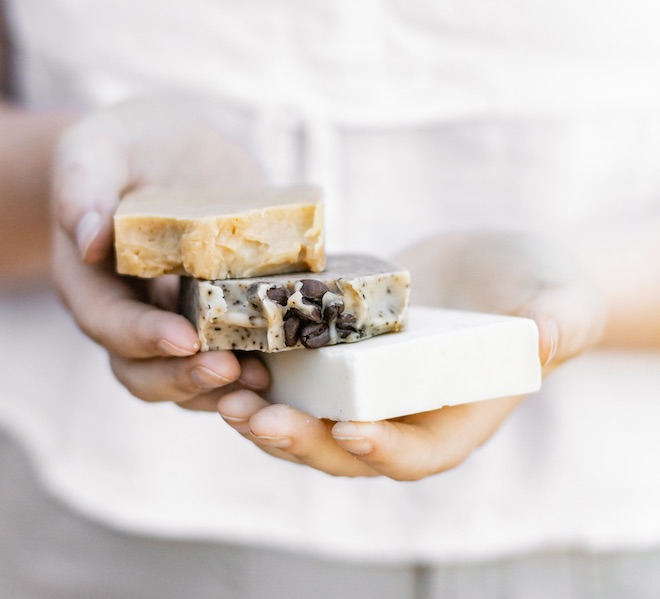 Lately we hear a lot about solid cosmetics as the best alternative for our personal care but we may not be clear about the reasons that make it the best option.
What is solid cosmetics
Unlike conventional (liquid) cosmetics, solid cosmetics do not have an aqueous base or have an aqueous base. very low percentage of water . We are then talking about concentrated solid products that are made with natural ingredients and from there we have the main reasons that make them the best alternative to take care of ourselves and the planet.
Advantages of using solid cosmetics
1 Zero Waste Cosmetics
By its nature with solid cosmetics we are talking about waste-free products . This type of product does not need packaging and its packaging is usually very essential and minimalist and made of recycled materials (no plastics). The product is used in its entirety without generating waste . In addition, and even more important, its natural, non-toxic formulations are environmentally friendly and biodegradable.
ECOFRIENDLY: solid cosmetics are the best option to take care of the planet and the most environmentally friendly.
2 Free of toxic substances
Due to the volume of products used, the cosmetics industry is one of the most polluting industries, not only because of its packaging but also because of the toxins included in the product formulations. In the case of solid cosmetics, as in natural cosmetics, the formulations are made exclusively with ingredients of natural origin . Clearly, by its nature, solid cosmetics are totally linked to the organic concept. In addition to that, solid cosmetics, not being water based no preservatives needed Normally, vitamin E, which is a powerful antioxidant, is used for its correct preservation.
NATURAL: we avoid using aggressive toxics for our skin and hair and harmful for the planet.
3 Practical and Convenient
Their solid format makes them very comfortable to wear whether to the gym or by plane. They weigh less, take up less space and we will not have the problem of liquids in the suitcase. Its nature of concentrated products makes them last much longer than conventional products. In fact, for the same price we have much more product so although the selling price is usually higher, in the end solid cosmetics are much more convenient.
SAVING: more product in less space
How to start switching to solid cosmetics
Right now, looking at our beauty case It may seem crazy to avoid using liquid cosmetics. To be honest, not everything can be replaced so easily. But we can start trying solid cosmetics by starting with some basics of our beauty routine and gaining confidence with this new format.
SOLID SHAMPOO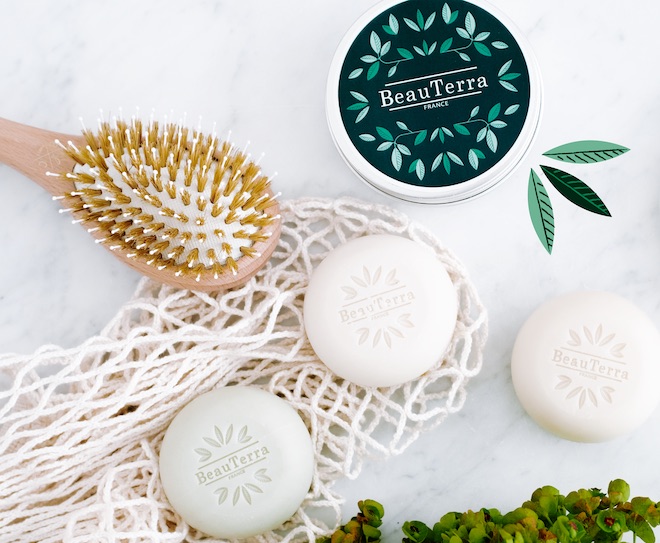 Of the many solid cosmetic products that we can now find on the market, it is probably the most popular. Brands like Lush have been working with it forever. And now that solid cosmetics have become fashionable, we can find many specific options for our hair type that have nothing to envy to conventional shampoos.
For example, the French sustainable cosmetics brand Beau Terra The range of three solid shampoos is available in pharmacies.
1. Mint Shampoo with Lemon Peel for Oily Hair)
2. Oatmeal shampoo with honey for dry hair).
3. Green Tea Shampoo for Normal Hair
In any case with these Beau Terra shampoos we are talking about formulas with 93% of ingredients of natural origin, vegan and biodegradable, without sulfates or preservatives, with 0% plastic and a retail price of € 8.95 for 75gr.
SOLID DEODORANT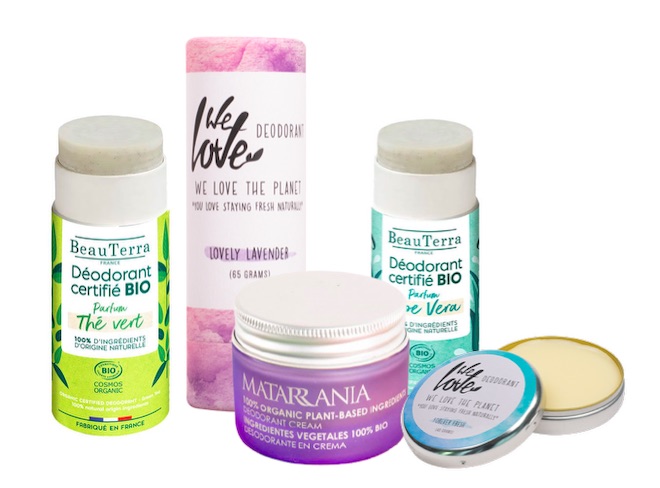 Deodorants are another easy product to add to our toiletry bag and we will immediately notice the benefits: Delicate formulations, effective and very practical format and durable. And, obviously, sin aluminio . For those of us who are used to deodorants with powerful fragrances, it is important to take into account that there is a big difference between a conventional chemical deodorant, which usually has the function of hiding our odor, and a natural one that does the same thing as a deodorant. work to eliminate odor-causing bacteria without blocking perspiration .
Actually, as in the case of shampoo or any other natural cosmetic product, when you make the change you need a little patience to notice the real results of the product.
En Beau Terra have two solid deodorants (The Verde and Aloe Vera), in Matarrania one in cream that is very practical to apply and at We Love the Planet one in stick available in various fragrances.
Solid cosmetics to try
In addition to shampoos and deodorants, it is also interesting to try the make-up removers and the solid toothpastes . Removing makeup without residue and with formulations rich in vegetable oils that deeply cleanse the skin and remove all traces of makeup without irritating the skin and brushing your teeth without using chemicals makes a big difference. It's all about getting used to it and moving to the next level of an ecofriendly beauty routine.
---