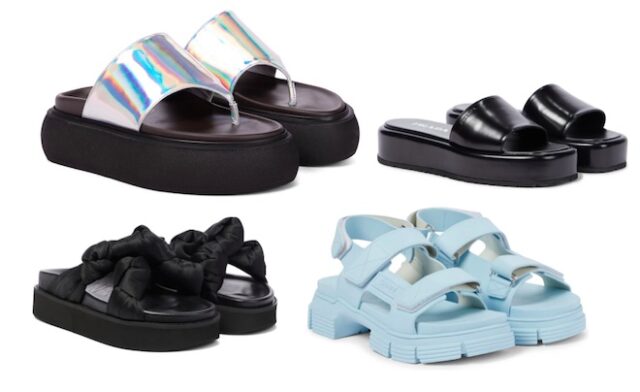 Sandals, espadrilles, flip-flops, slippers, flatforms, clogs, ballerinas … the heat arrives and with it, the time to uncover your feet, so pedicure ready and show off the fashionable shoes of the moment.
In footwear, as in apparel, never before has the value of the comfort and practicality . These concepts, previously related specifically to a relaxed style and not at all fashionista, after the pandemic and teleworking have become pure trend, being one of the main proposals of the moment.
On the other hand, in the season's fashion footwear, there is no lack of proposals for those who are looking for a few extra centimeters in a shoe and that touch of class and style that can always be achieved with a beautiful heel, whether it's for a pair of high heels or a pair of high heels. kitten heels wedges or wide heeled pumps with ankle strap.
Definitively, summer 2021 footwear trends for the summer 2021 come loaded with proposals with models for all tastes. We leave you the main trends for the season to fit your feet with the latest models.
SLIPPERS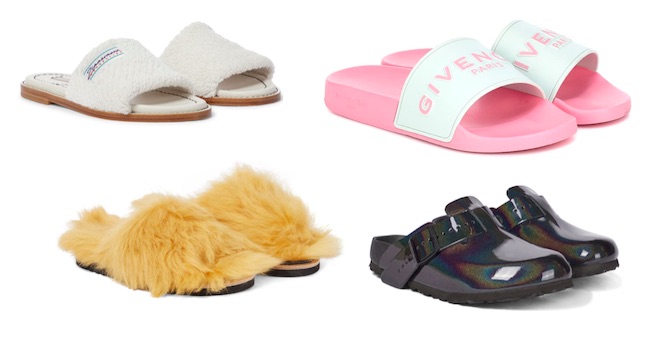 We have been cooped up at home for a long time, and those comfortable shoes that we have been wearing for our day to day pandemic are now one of the favorite choices of many when it comes to going out on the street. . The slippers The latest fashion trends are the classic slides revisited in furry, quilted or more minimalist aesthetics. Years ago we wouldn't have even considered going out in them, but now they are very trendy.
SPARTO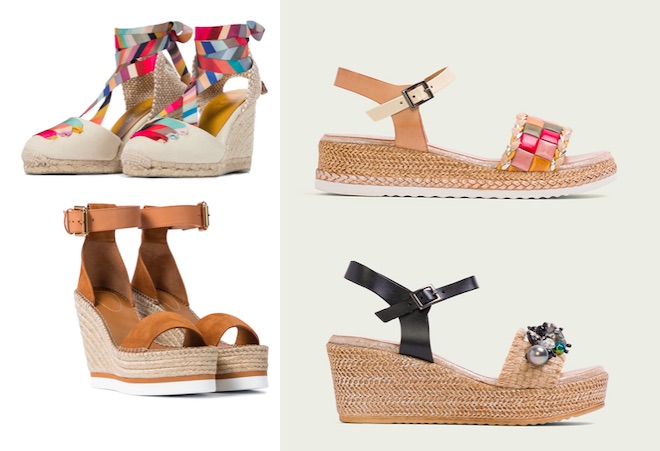 They are all a classic that is reinvented every year . We could say that this type of shoes never go out of fashion because they go a little above the trends of the moment, although this year they are also back in the list of the most sought after seasonal footwear. It will be because its wedge more or less high makes them very comfortable because this type of footwear speaks of tradition and craftsmanship or is it because taste like summer What is clear is that esparto sandals are one more year one of the favorite summer footwear.
Spain has a long tradition of esparto grass shoes and in some historical factories such as Porronet in Alicante, these sandals are still produced following their artisanal legacy using natural jute with a process of elaboration of calidad 100% Made in Spain .
FLATFORM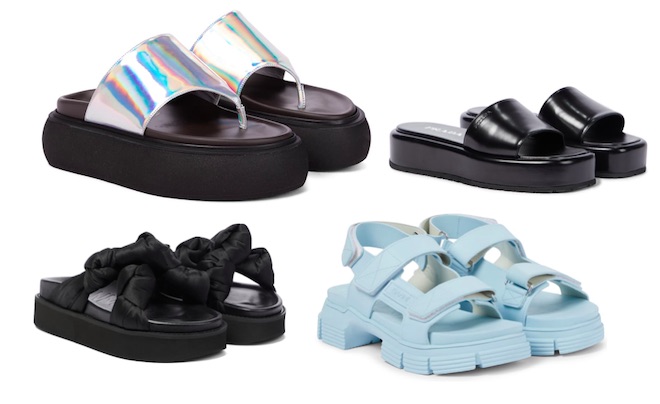 As always opposites coexist, on the one hand we have the craftsmanship and tradition of esparto grass shoes and on the other hand the new flip-flops with platforms made of hyper-lightweight materials and a certain futuristic air . They are comfortable as they are flat sandals but give a few extra centimeters and stylize the figure thanks to its platform. They come in all variations, from the chunky flip flop to the decorated or colorful ones.
KITTEN HEELS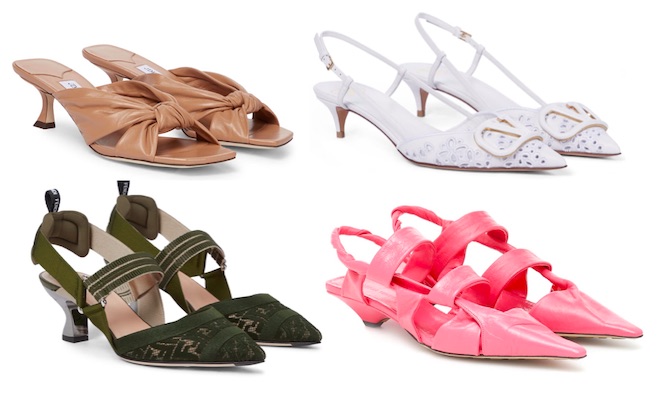 We've had them for a few years now and love them. Not being so tall, are comfortable yet elegant and stylish. .
For these low heels of a few centimeters, the favorite footwear model for fashionistas are the slingbacks with a delightful super retro aesthetic . A perfect option to wear heels all day long.
WIDE HEEL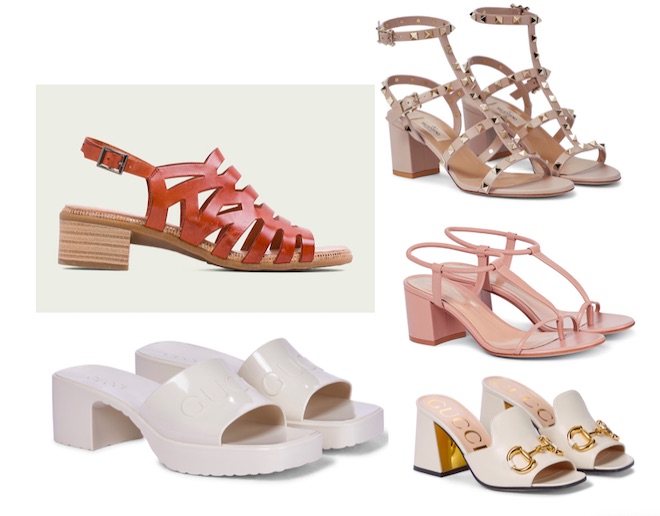 Wearing stiletto heels is a thing of the past, the most classic women will continue to adore them but the trends now propose us wide heels on sandals that are not only beautiful, but also comfortable to wear. The favorite summer version is also the slingback with exposed heels. With minimalist straps, gladiator style, cut out or with ankle ties, wide heel sandals are your best option if you are looking for comfort and a few extra centimeters of height to stylize the silhouette.
---