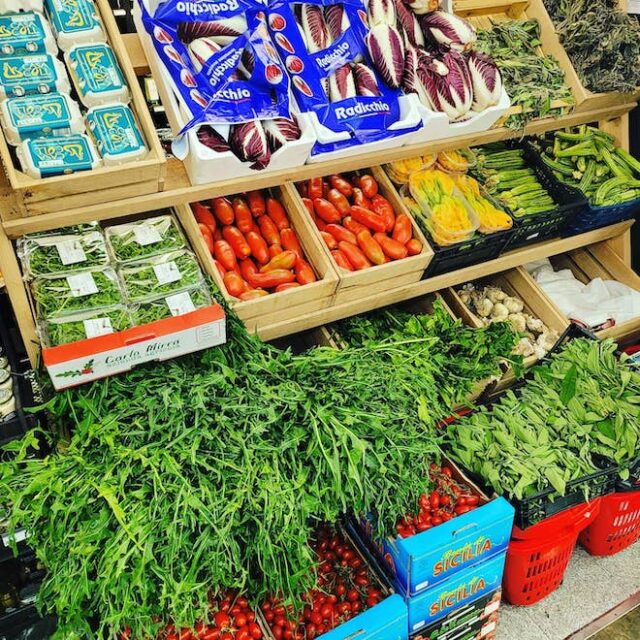 Three grocery stores in the Sant Antoni neighborhood that are a mecca for Italians to go shopping for food products.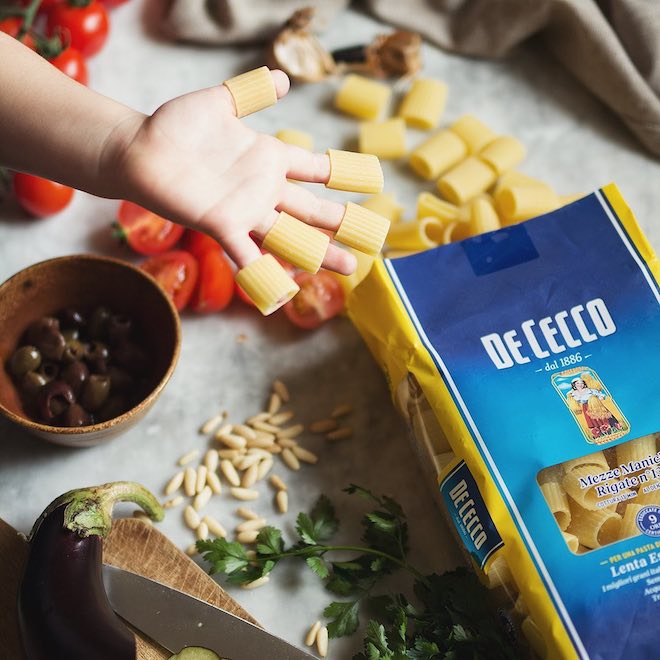 If you are Italian, choosing between Rummo, de Cecco or Voiello pasta, buying Kimbo coffee, taking a buffalo mozzarella or a fresh burrata are things that make you feel at home. In the barrio de Sant Antoni de Barcelona there are many Italians who daily feel this way about their stores specialized in Italian gastronomic products . The fact is that the prices are also very similar to those that we could find in Italy, obviously everything is a little more expensive but without being prohibitive. In fact, we are not talking about gourmet stores but of minimarkets, food stores that are the joy of every Italian food lover. .
B.H.G. Supermercat del Món

This small neighborhood supermarket is an institution in the Sant Antoni neighborhood and has been offering a wide range of products since 2012. wide range of Italian products . I still remember when years ago an Italian friend asked me in surprise how I could not know the Italian paqui in Parlament Street. It is here that you buy the pasta, the tomato sauce, the Panettone when it is Christmas, the Colomba when it is Easter and the Mulino Bianco cookies to make your breakfast in authentic Italian style. The variety of pasta they have is impressive and their prices are very competitive.

The vast majority of the windows of this small store are occupied by Italian products but, in addition to them, in the B.H.G. Supermercat del Món on Parlament Street there is also a wide variety of teas, organic products and other essential products in the home of every self-respecting foodie.
It really is the perfect store to get all the basics of Italian gastronomy and at a good price.

B.H.G. Supermercat del Món is at Carrer del Parlament, 21, 08015 Barcelona
Lunes-domingo 9:30-22:00

La Salumeria Italian Market


On Comte Borrell street, just before arriving to Avinguda del Paral-lel, we find this market italianísimo . Its founders, two Italian guys, saw the difficulty in Barcelona to find the best products. Italian products at a good price and decided to solve the problem by opening a Italian supercado which has quickly become a mecca for Italians. In fact, Pellegrino and Saverio opened in the Sant Antoni neighborhood in 2017 and now already have another newly opened store in Poble Nou (Calle Pere Quart 191).

Here, in addition to infinite types of pasta, tomato sauce, coffee, cookies, wines and preserves, we have the fresh ones (mozzarella, burrata, ricotta, ..), embedded (it is here that you have to buy the guanciale for your pasta carbonara), the cheeses (pecorino romano, parmigiano, cacio cavallo,..) e incluso verdura como por ejemplo el Pomodorino del Piennolo del Vesuvio, la cicoria, le puntarelle, le zucchini romane o las zucchini flowers .

Definitely the perfect supermarket to fill your pantry with Italian foods.

La Salumeria Barcelona is at Carrer del Comte Borrell, 8, 08015 Barcelona
Monday-Saturday 9:00-21:00

90 Grams Italian supercado with fresh pasta


DEFINITIVELY CLOSED


It is the latest arrival in the neighborhood, but since its opening it has made a difference since, in addition to being a supermarket of Italian food products are also producers of fresh pasta . As soon as we enter we find a counter with fettuccine, gnocchi, casarecce and ravioli with various types of fillings, all 100% homemade. They also sell the sauces, also homemade, with which they suggest to accompany each type of pasta. All their fresh handmade pasta is made with organic flours.

In addition to fresh pasta, at 90 Grammi we also have fresh products (cheeses and cold meats) and a quality selection of the must-haves of Italian cuisine with the best dry pasta, flours, preserves, wines, sauces and cookies.

This is the store to go to if you have a craving for stuffed pasta or want to treat yourself to a plate of fresh pasta, it's really delicious.

90 Grammi is open Monday to Saturday from 10:00 to 21:00 and Sundays from 10:00 to 16:00.
Italian products at home in Barcelona
If you don't want to or can't go shopping, but you urgently need to stock your pantry with Italian products no need to worry! So that you never lack your favorite Italian products. B.H.G. Supermercat del Món y 90 Grami have an online store on their website and la Salumeria Barcelona is about to launch its e-shop as well.
In addition, if you are one of those who like to buy online, you have Kuay App an application specialized in Italian products where you can find really all kinds of food. They also have thematic packs on offer ideal to get the most out of your orders.
---